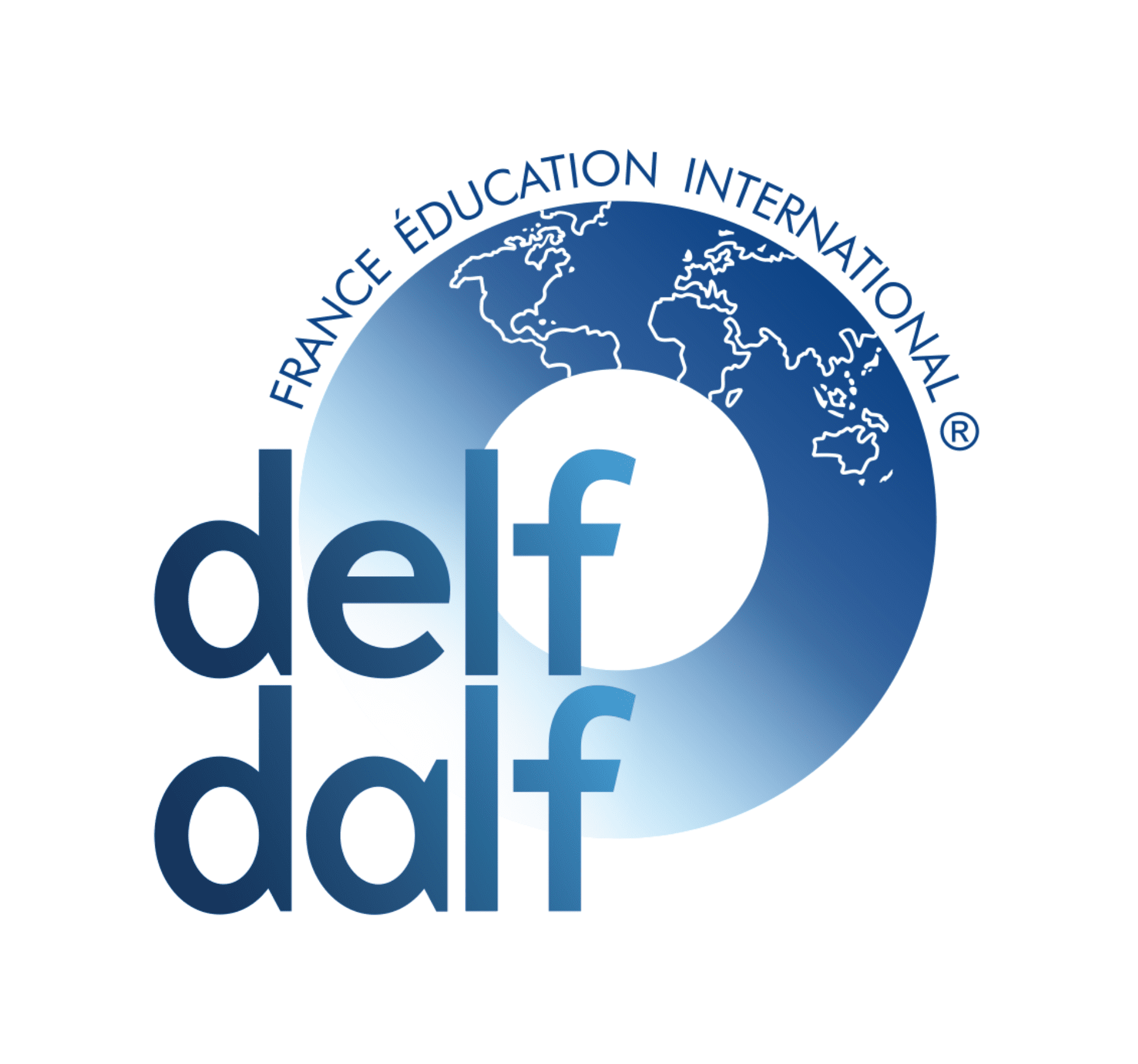 Which exam is right for me?
The DELF (le diplôme d'études en langue française) and DALF (le diplôme approfondi de langue française) are official, recognized diplomas representing your French ability level, which follow the guidelines of the Common European Framework of Reference for Languages. The diplomas are recognised worldwide and are valid for life.
Each exam evaluates a completed level. I.E Im taking an elementary 3 class (A2.3) I will need to finish Elementary 4 before taking the exam A2 (and finish all my exercises on Moodle and complete my homework) to succeed.

The DELF and DALF certifications can enhance a CV and make it easier to get a job in a french-speaking company. The DELF B1 allows you to obtain French nationality. The DELF B2 and DALF C1 can allow entry into many Francophone universities, and into certain grandes écoles.

The DELF "Tout Public" is intended for adults and older teenagers who wish to officially record their French language skill level for personal or professional purposes. The "general public" version implies that the topics included in the exam are universal and may apply to personal, professional and educational situations.
Younger audiences, such as children and teenagers, may be directed to the "Prim", "Junior", or "Scolaire" exams. In these versions, only topics of interest to younger learners are included in the exercises. "Prim" is for children up to age 12 only, and "Junior" and "Scolaire" are for ages 12-17 only.

The DELF diploma for the "Junior/School" version has the same value as a diploma for the "general public" adult version. The exam version is not indicated on the diploma.
*The DELF "Prim" and the DELF "Scolaire" are available for schools only. Please, contact us for more information.

The DALF is made up of 2 independent diplomas corresponding to the CEFR levels: the DALF C1 and the DALF C2.
---
Calendar
Group Exam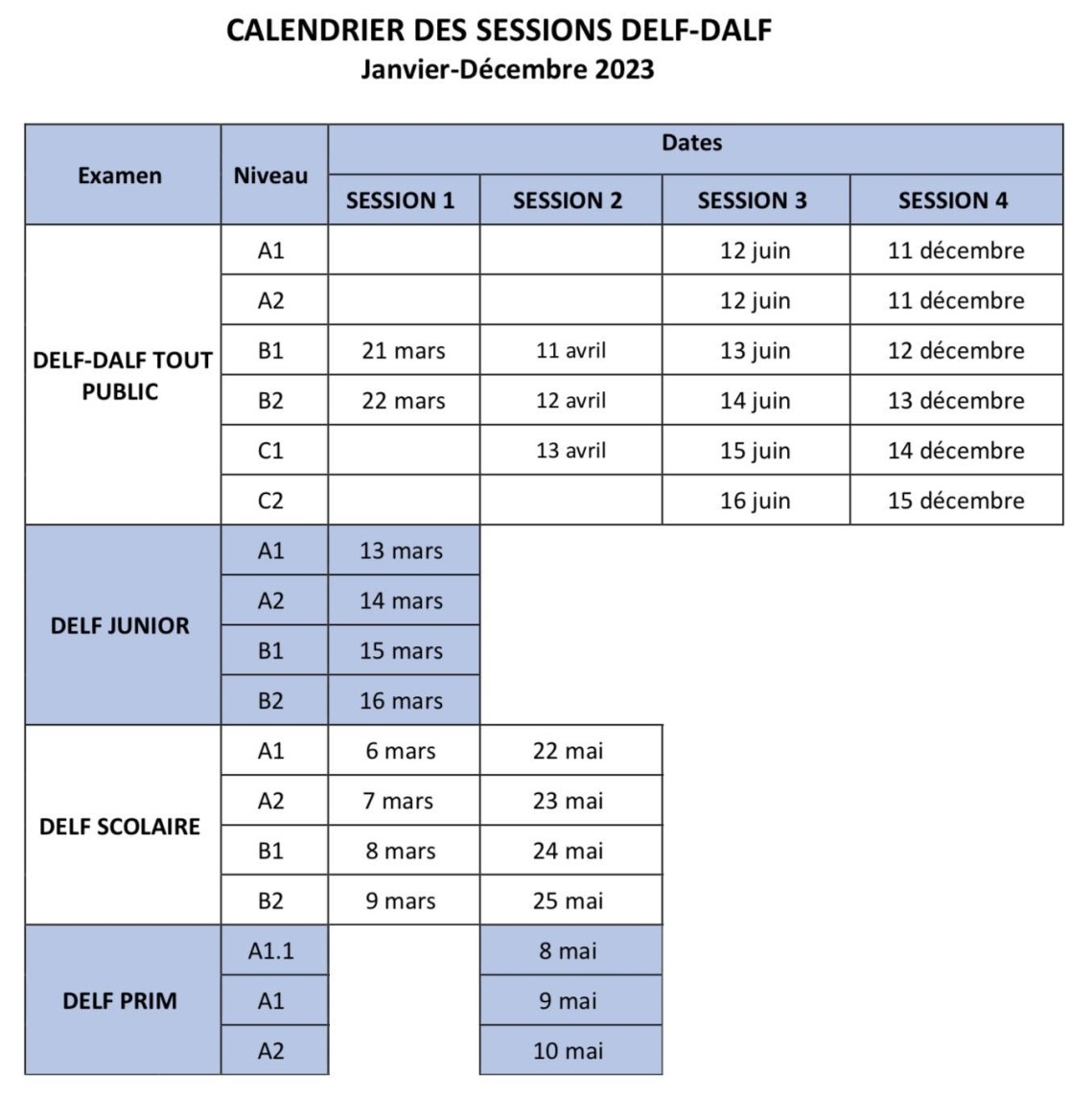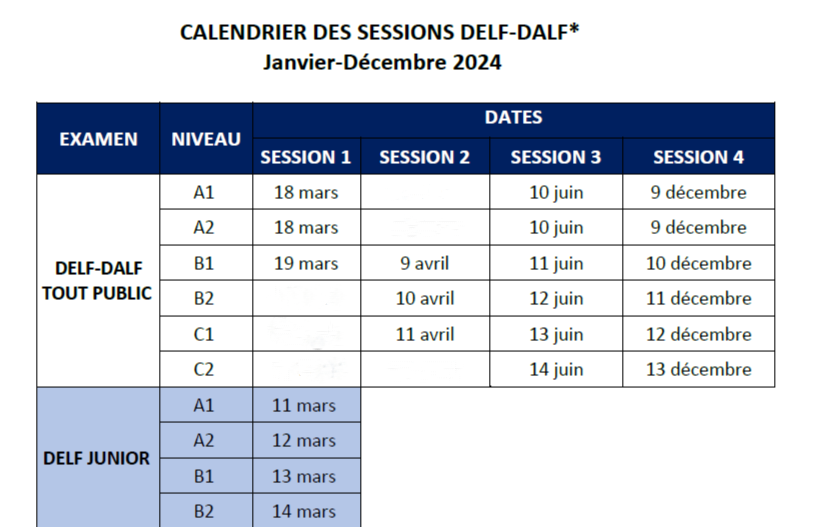 Individual part (Speaking exam)
There may be a long gap between a candidate's written and oral examinations. We do our best to schedule oral examination on the same day, but depending on the number of candidates and examiners' availability sometimes it's just not possible, or not possible to fit all candidates on the same day. Some oral examinations are scheduled the week before, during the same week or the week after the written part. When same day oral examination is available but to a limited number of candidates, priority will be given in this order:
- pregnant /disabled
- out of state candidates with proof of travel (hotel booking, plane ticket, bus ticket) for oral examination on the same
- minors (when presenting a DELF TP exam)
Please contact us at exams@afsf.com if you fall into one of these priority categories.
Please respect the schedule you receive as we are on a tight schedule and plan to arrive onsite 15 minutes before your first exam.

You will receive your official notification by email 1 week before the exam. Please check the email you use to register. Only the times on this notification must be taken into account, the information on your invoice is only informative.
---
Fees (updated 2023)
Registration fee : $60 , $30 for AFSF members
Exam fee, depends on level

Optional Shipping : $25 if you would like your diploma to be mailed to you.
---
---
DELF / DALF FAQ