French For Quebec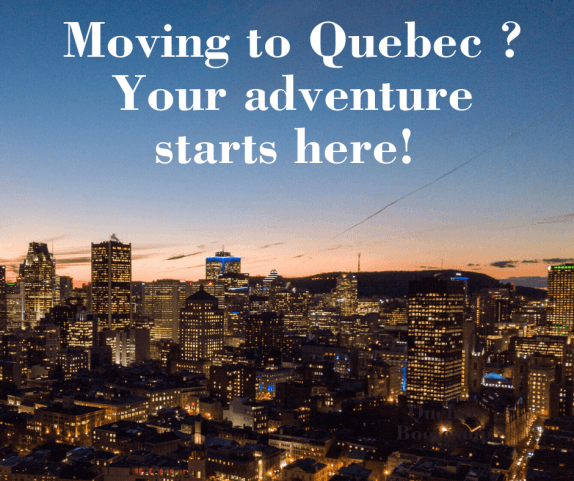 Depending on your situation, time frame and objective we have several options to prepare you for your new adventure.


You'd love to live in Quebec but didn't start the immigration process yet ? Visit the Official Website of the Gouvernement du Québec.
---
You already have a project? It's time to learn French!
By taking French classes with us before moving to Quebec :
You can increase your "points" for knowledge of French,
You can receive a reimbursement for up to CA$1800 you paid towards French courses, with an an official partner language school of the Québec Government such as us, the Alliance Francaise San Francisco (see below for conditions),
You'll get ready to make new friends, interact with your future colleagues and enjoy your new life !
---
Course Options
Group classes
Start with a free placement test to determine the best fit:
From Beginner to Advanced levels.
Conversation and pronunciation classes
Literature classes
Intensive Business French for Beginners
---
Private classes
Tailored to your specific needs & schedule. Available online!
Great option for intensive training on a short period.
---
Workshops

French for Travelers - For your visiting family or if you plan a short visit before moving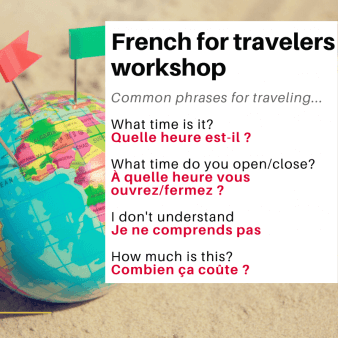 Planning a trip to a francophone country? Our survival workshop will give you the tools to enjoy your experience !

Be a traveler, not a tourist!
Would you like to learn some essential French before traveling to France or a French-speaking country?
In a relaxed, informal setting, using maps, menus, and other authentic materials, this workshop will help you to communicate in situations commonly encountered abroad.
Get more out of your trip and travel with greater confidence.
No previous French required; booklet included.
Topics covered include:
– Meet, greet, and get to know people
– Make hotel reservations
– Plan and book cultural, seasonal activities
– Order a meal in bistros and restaurants
– Buy tickets for and use public transportation
– Communicate politely with boutique, hotel, and restaurant staff


Registration Registration
CAFÉ CONVERSATION
A screen shouldn't keep us from chatting and sharing a coffee together!
We invite you to the Café Conversation Workshop to have a discussion in French with our teacher Yasmine and other attendees. Every month we choose a different topic for a discussion.
Café Conversation takes place on Fridays, twice a month, from 9:30 am to 10:30 am. Starting April 2022, one workshop a month will be onsite.
This workshop is designed for levels Intermediate 3 (A2-3) and above (A2-4, A2-5, B1, B2, C1).
Not sure what your level is? Take our free online placement test.
How to join the workshop:
After registering for the workshop, you will receive an email with a zoom link.
On the scheduled date, click on the zoom link and wait for the teacher to let you in the discussion room.


FRENCH FOR BUSINESS (ELEMENTARY or Intermediate/ADVANCED)
This Business French Workshop gives you the tools and knowledge to confidently communicate in French in high proficiency in a professional setting.
This specialized 90-minute workshop focuses on specific scenarios in which you will use your French skills in different business situations and handle some cultural differences.
If you are not sure about your level, you can take this free placement test.
Program & registration Program & registration
LET'S TALK Discutons! - Language exchange FR/EN


In partnership with the organization San Francisco Bay Accueil.
Come chat in French and English every two weeks, in a group and one on one. All participants will talk for a total of 30 minutes in English, and 30 minutes in French, in a relaxed and fun ambiance!
Every two weeks, on Fridays (10:40am - 11:40am).
ONLINE
Registration Registration
---
Exams & Exam Preparation
We are an official center for TCF Canada.


We also offer regularly some TCF preparation workshops to help you get a better understanding on how the exam is composed.


---
For your kids
As moving abroad is sometimes a family project, we have several programs to help your kids and teens get ready for this new adventure.
French immersion camps

Our camps are also designed to welcome kids with no prior French, aged 5 to 12 years old.
French classes for kids (3-12)
We offer saturday classes and several afterschool programs for kids between 3 and 12.

French classes for Teens (13-17)
We offer several online afterschool programs for teens

-h3>Life situations workshops
Moving to Quebec ? Every Saturday afternoon we'll prepare your for real life in French with practical themes such as going to the doctor, finding a new apartment, making friends... Learn the vocabulary and practice with peers to feel comfortable in your future life abroad! !
Every Saturday afternoon on a different situation
Starting in January 2020

Let us know if you would like to receive information about upcoming workshops Let us know if you would like to receive information about upcoming workshops

---
Culture Prep
To immerse yourself in the culture and practice your language skills: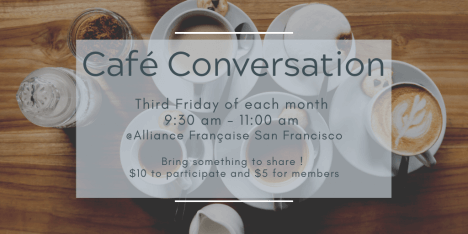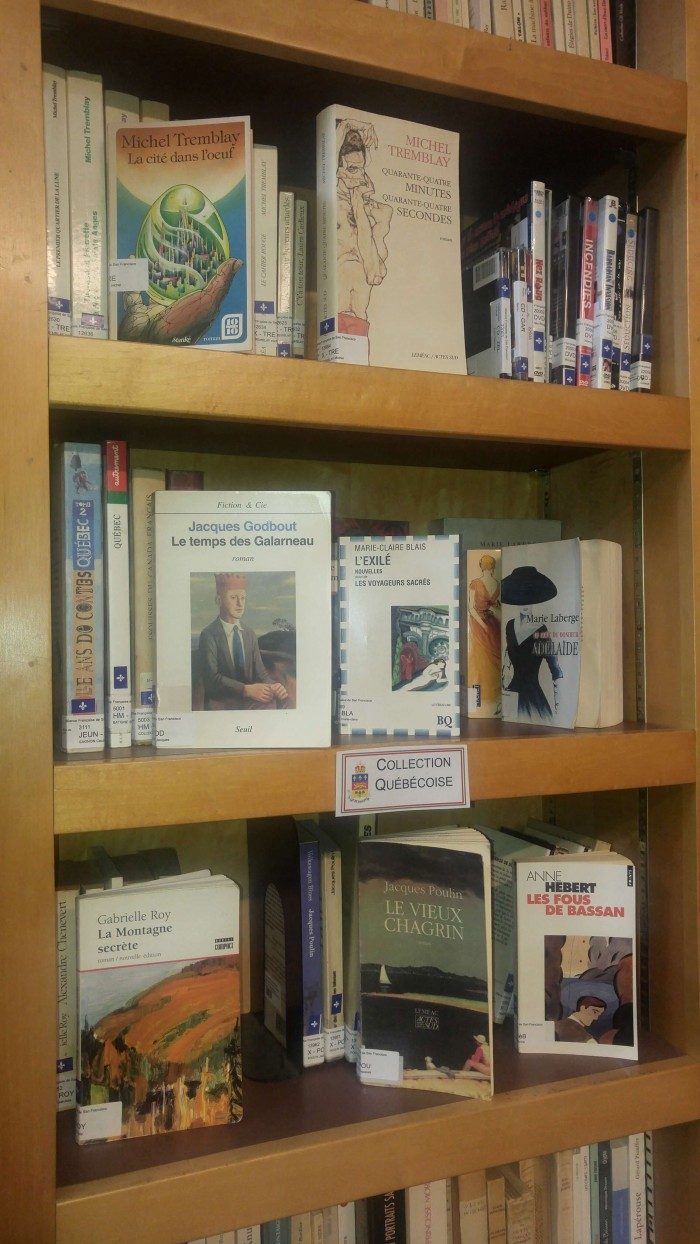 Quebec Collection !
---
For Families
Are you planning to move with your kids?
French classes for kids
Best option for kids 3 to 5 years old, join our saturday morning programs to get acquainted with French.


Information about kids classes Information about kids classes


French immersion camps
For kids 5 to 12 years old, join our french immersion camp. The camps are designed to accommodate new learners. We offer camps every summer.
Camps Camps


---
French proficiency exams
TCF Québec
The Quebec Ministry of Immigration (MICC) has required people submitting applications to immigrate to Quebec to provide proof of their level of competency in French by taking the "TCF pour le Québec", or TCF test for Quebec.
The "TCF for Quebec" is comprised of 1 to 4 examinations.
 29 multiple choice questions for oral comprehension
29 multiple choice questions for reading
3 tasks for speaking
3 tasks for writing
We strongly recommend you to take all 4 examination so you can get more points.
TCF Canada 
For Any individual, regardless of his or her nationality and native language (including French citizens and citizens of Francophone countries), who would like to initiate the process for permanent economic immigration or for Canadian citizenship through Immigration, Refugees and Citizenship Canada (IRCC). There are no exemptions for the TCF Canada.
The TCF Canada is a test that has been approved by IRCC.
The TCF Canada consists of four mandatory parts. It evaluates general French language proficiency in listening comprehension, reading comprehension, speaking and writing.
39 multiple choice questions for listening comprehension;
39 multiple choice questions for the reading comprehension with only one correct answer possible;
3 speaking tasks, organized according to a progressively increasing level of difficulty;
and 3 writing tasks, also with a progressively increasing level of difficulty. 

The levels correspond to the benchmarks specified by the European Framework for Language Learning, Teaching and Evaluation as well as the Canadian Language Benchmarks (CLB).
You need to take all 4 exams. 
We strongly recommend you to take all 4 examination so you can get more points.