Learn. Live. Love.
French
Serving the San Francisco community since 1889, Alliance Française de San Francisco's mission is to promote the knowledge and appreciation of French language and Francophone cultures.
Welcome !
New at the Alliance Française de San Francisco? Explore our Language Center for kids and adults, our Cultural Center for francophiles and francophones, and our Exam Center!

---
Information regarding our response to COVID-19
We are shifting to live online classes this week. Check your emails for more information about your classes.
Our events scheduled until April 14th are postponed.

UPDATES COVID-19
Next website update: Friday, March 20th
---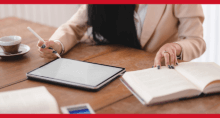 Online courses
Our group course for adults will be online, starting this week. Learn more about our online classes here.
New at the AFSF? Find your level with our placement test and take a look at our schedule for group courses.

We also offer corporate classes, private classes, online classes, classes for kids, and summer camps.
Cultural Center
Become a member of the AFSF and take advantage of Culturethèque, a library online, get access to e-books, audio books, newspapers, music, and magazines for learning French and improving your pronunciation!
Next month, visit our French library for kids, teenagers, and adults. We have books for all levers of French. Additionally, you will find our events on our Events Calendar: Apéro' Conversation, Café Conversation, movie nights and more!


---
---

- Take a free placement test -
---
- Upcoming Events -

Take a look at our upcoming events on Eventbrite.
- On Facebook -
---
— SUPPORT ALLIANCE FRANÇAISE de SAN FRANCISCO —
Alliance Française de San Francisco, an American 501(c)(3) Public Charity Nonprofit, relies solely on the generous support
of our local communities to provide quality language programs and cultural events.


---
— Our partners —