Frameline Festival
This festival is also known as the San Francisco International LGBTQ+ Film Festival. Their mission is to highlight LGBTQ+ cinema
in the Bay Area and across the world.
For Pride Month, the AFSF will be presenting 2 movies in honor of its partnership with Frameline (you can visit Frameline.org to see
more events) : "Ma Belle, My Beauty" and "Summer 85".


AFSF draw Game!
How do you enter?
3 options:
Answer the question on AFSF's Facebook

Answer the question on AFSF's Instagram

Send an e-mail to afsf@afsf.com before June 14th with the answer to the following question:" When was the San Francisco International LGBTQ+ Film Festival founded? " Don't forget to mention the movie(s) that you want to watch!
The tickets draw will be on June 14th.
Follow Frameline Festival : Instagram @framelinefest and Facebook page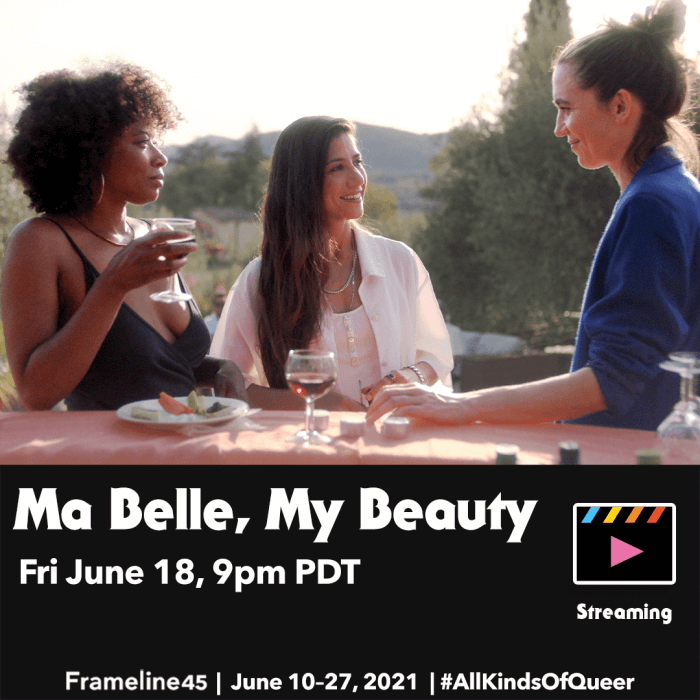 Ma Belle, My beauty
Directed by Marion Hill
The rolling vineyards and sun-washed French villages may be ancient, but the shifting dynamics of a polyamorous relationship are fresh and tingling in this contemporary romance set in the picturesque South of France. As newlywed Bertie struggles to adjust to country life, her husband encourages a visit from her American ex-girlfriend, hoping to recapture the free-spirited relationship that they all used to share. New and old intimacies and complications ensue in this luminous Sundance award winner.
INFOS
"Ma belle, my beauty" will be available on streaming to view between Thu, Jun 17 and Sun, Jun 27. We suggest watching it at 9:00pm PDT Fri, Jun 18.
Languages: English and French with EN subtitles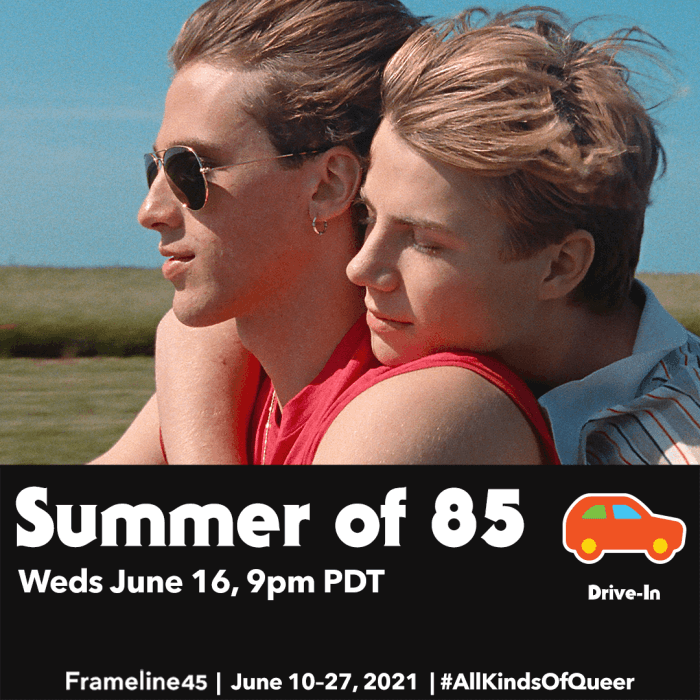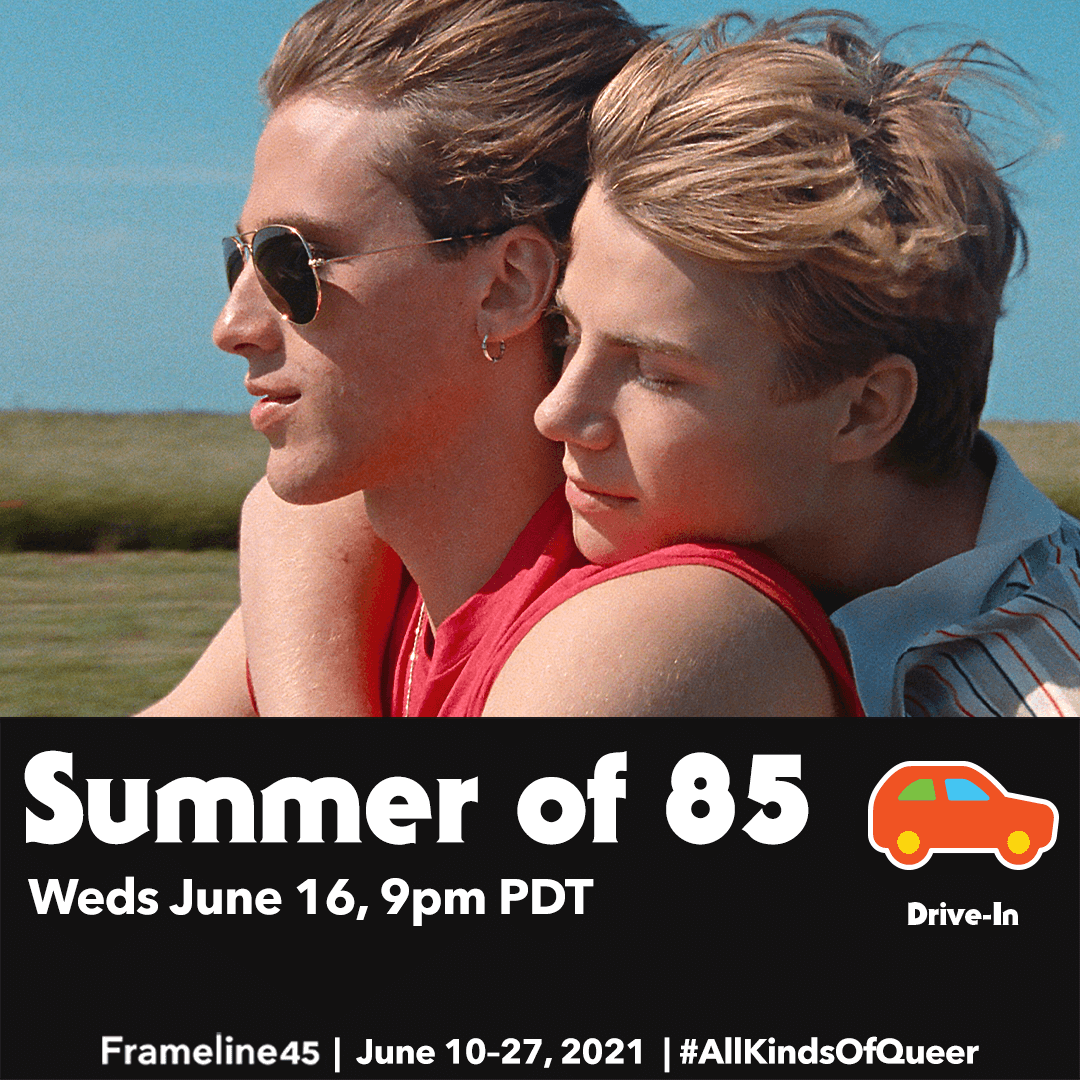 Été 85 - SUMMER 85
Directed by François Ozon
Two teenage boys find themselves fatefully linked together following a boating accident in this sun-kissed tale of summer flings, first love, and the thin line between passion and obsession. With a soundtrack featuring hits from The Cure and Bananarama, the latest from French provocateur and Frameline Award winner François Ozon takes a sexy, nostalgic trip back to the mid-1980s on the Normandy Coast. 
INFOS
"Eté 85" will be available on streaming to view exclusively in-person on Wed, Jun 16 at FORT MASON FLIX Drive-In. It will not be available digitally to stream. Price is per car, not per person.
Languages: French and English with EN subtitles