Alliance Francaise San Francisco French classes and Francophone cultures
›
Products
›
Af-gift-certificate-503-equivalent-beginner-1-a11-class-required-book-and-shipping-one-year-individual-membership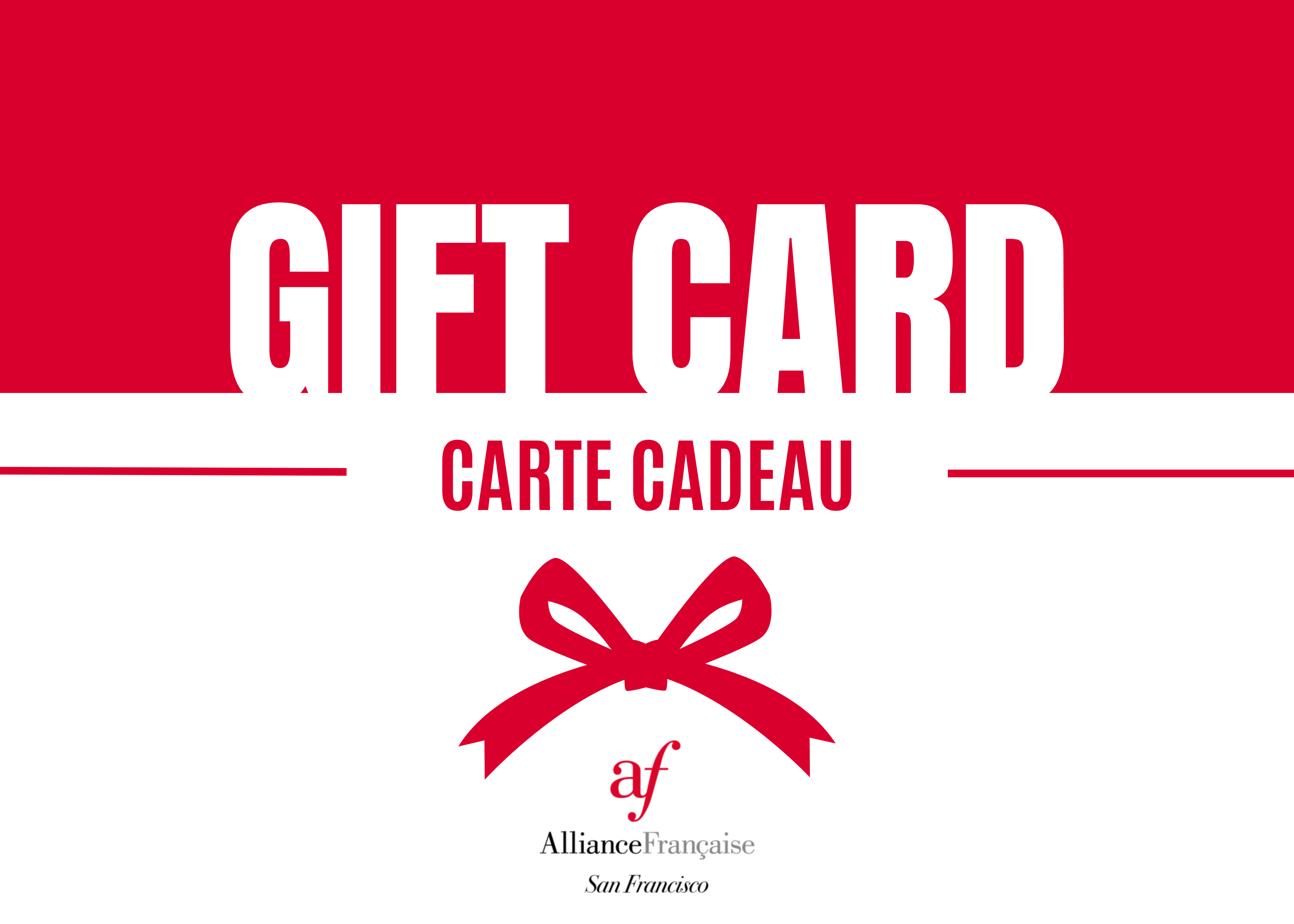 Gift certificate $503 (equivalent Beginner 1 A1.1 class + required book and shipping+ one year individual membership)
This product can't be ordered online.

Contact us to order it at afsf@afsf.com.
Description:
THE starter pack
Equivalent to 1 session (8 weeks) of regular group class for Beginner A1.1 + one year individual membership + required book for the class (Inspire 1 book and workbook)) and shipping fee.
Book is used for all Beginner classes, A1.1 - A1.4
The recipient may use this amount towards the purchase of group classes, private classes, workshops, books, exams.
If the recipient uses the gift card for a purchase of a lesser amount, the remaining amount will be kept as a credit in the student's account for future purchase.
If the student wants to enroll in a class with higher price, the student will need to pay the difference.
However, please note that a valid individual membership is required for group and private classes.
The price of the membership will be deducted from the amount first if the recipient of the gift card doesn't hold a valid membership.

Non refundable. Valid one calendar year from the date of purchase.