Recipe : Liège Waffle

The Liège waffle is a specialty of the city of Liège in Belgium, that is based on pearl sugar which caramelizes while cooking. Crisp outside and soft inside, these delicious waffles can easily be made at home with a few simple ingredients... Bon appétit!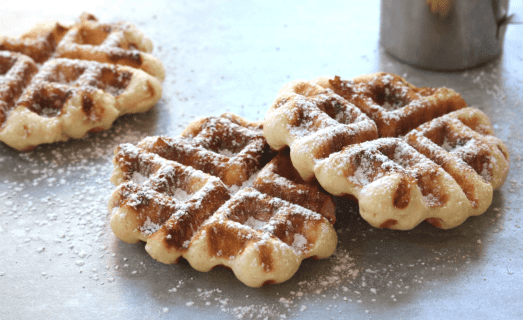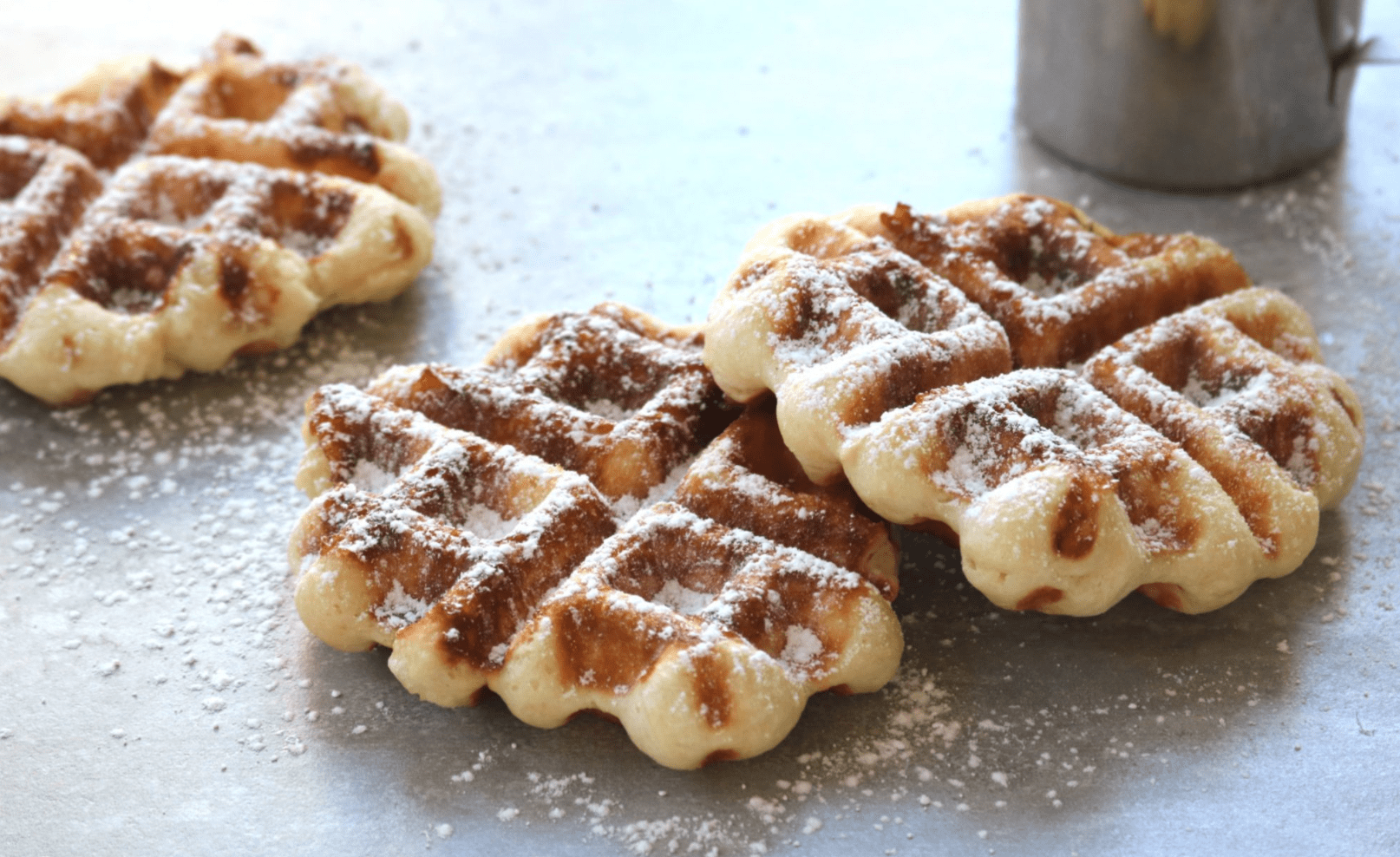 Ingredients:
3/4 cup warm milk
2 teaspoons yeast
2 tablespoon sugar
2 large eggs
12 tablespoons melted butter
3 1/2 cups all purpose flour
1 teaspoon sea or kosher salt
2 teaspoons vanilla 8 oz Belgian Pearl Sugar
If you need help converting the units: Kitchen Calculator
How to bake Liege Waffle ?

1- Sprinkle yeast and sugar over warm milk in bowl of a stand mixer. Let sit for about 5 minutes until the yeast begins to foam.
2- Add 2 eggs, melted butter and whisk together with fork.
3- Add 3 cups flour, salt and vanilla. Mix on low with dough hook until mixture is smooth. Add remaining 1/2 cup of flour and mix on low for 2 minutes. Place in a warm location, covered for 30 minutes.
4- After dough has risen, fold 8 oz of Belgian Pearl Sugar into dough using a large spoon or by hand. Divide dough into pieces about 3-4 oz each. You should have 9-10 balls of dough.
5- Preheat waffle iron for 10 minutes before cooking dough. Generously grease waffle iron using cooking spray. Cook one piece of dough at a time, placing dough in middle of waffle iron, close and cook until outside is crispy and center is cooked through. Cooking time will vary depending on heat level and waffle iron used. Watch carefully, as sugar will burn if cooked at too high temperature.
6-Lay cooked waffles on a wire rack while cooking remaining dough. May be kept in warm oven until ready to serve, or serve immediately with toppings.

Bon appétit !

Do you know the difference between the Brussels waffle and the Liège waffle?


The Brussels waffle is light, airy and very crunchy, with a vanilla taste. It is more neutral in taste and lower in sugar than the Liège waffle.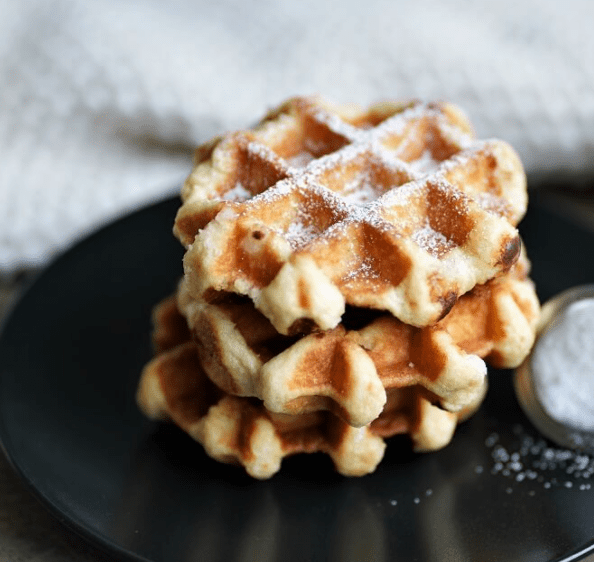 The Liège waffle is thick and soft, and is composed of numerous pearls of sugar (or granulated sugar) which caramelise during baking. The caramelisation gives to the waffle a a very attractive golden colour and a crunchy taste



Recipe: https://abountifulkitchen.com/
Picture: https://www.dinnerwithjulie.com/