Recipe : Guyanese chicken colombo with pineapple and grapes
An irresistible need to travel? No need for a plane ticket, the traditional dishes of Guyanese cuisine will take you on an excursion with Creole, Amerindian, Bushingue or even Chinese, Indian and Brazilian influences. We have found a sweet and sour recipe for you: chicken colombo with pineapple and grapes!
Ingredients
(For 4 people)

600 g of chicken (21.16 oz)
400 g pineapple (14 oz)
50 g coconut powder (1.76 oz)
50 g raisins (1.76 oz)
2 stirred yoghurts
3 cloves of garlic
Colombo powder
cumin
2 cloves
olive oil
How to do chicken colombo ?
1. Cut the chicken into pieces. Peel and wash the garlic and crush it. Peel the pineapple and cut it into pieces.

2. Heat 2 tablespoons of oil in a casserole dish. Brown the pieces of meat.


3. Add 3 teaspoons of colombo, ½ teaspoon of cumin, the cloves and the crushed garlic. Mix and add 40 cl of water.


4. Let simmer covered for 10 minutes.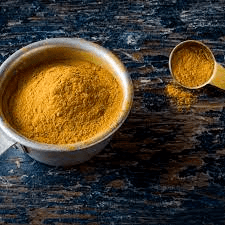 5. Finally add the pineapple, coconut and raisins. Stir and simmer covered for 20 minutes.


6. Remove the pan from the heat and add the yogurt. Mix well before serving.

Et voilà! Bon appétit!



Did you know it ?
Colombo is a Creole curry brought to Martinique and Guadeloupe by indentured laborers from India who worked the sugar plantations in the 19th and 20th century. Colombo is a mixture of various spices which can include coriander, cumin, yellow mustard seeds, fenugreek, fennel, pepper, turmeric and allspice. This blend of spices is the basis of Creole cuisine!


Source : https://www.cuisineaz.com/recettes-de-guyane-p280?page=2
Pictures : thespuceeats.com, marmiton.org