Recipe : Banforas
Let's go to Burkina Faso for a gourmet recipe halfway between the doughnut and the cookie! Discover the Banforas, the little sugar and pineapple sweets!
Ingredients
(For 6 people)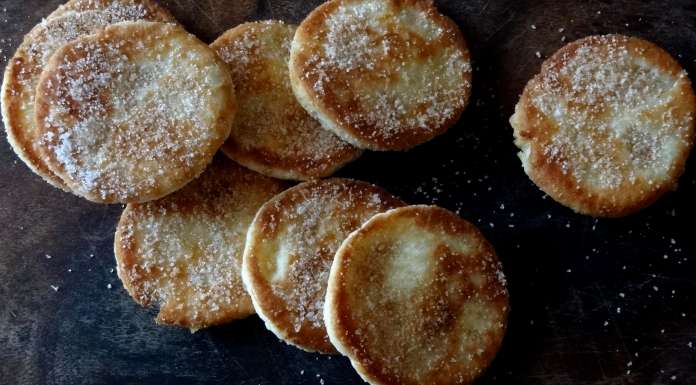 300 g flour (10.58 Oz)
1 tsp of baking powder
60 g butter (2.11 Oz)
100 g powdered sugar (3.52 Oz)
1 egg
60 g candied pineapple (2.116 Oz)
3 tbsp powdered sugar
1 tsp cinnamon powder
Neutral cooking oil

If you need help converting the units: https://mykitchencalculator.com/kitchencalculator.html
How to do Banforas ?
1. Pour the flour into a large bowl or mixing bowl and sprinkle in a teaspoon of baking powder. Add the powdered sugar and mix the dry ingredients together.
2. Add the chopped butter and work it in with your fingertips first. Then roll the flour between your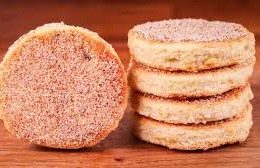 palms with the idea of coating all the flour grains with butter.
3. Add a large whole egg, pour 3 tablespoons of milk, and form a ball of dough.
4. Cut the candied pineapple into small cubes and add them to the dough. Mix everything together.
5. Sprinkle the work surface with flour and roll out the dough to a thickness of 0.5 cm (0.19 inch). Use a cookie cutter or a glass to make rounds of about 10 cm (3.93 inches)

6. Heat a little neutral oil in a frying pan and fry the banforas until golden on one side, then turn them over to brown on the other side.
7. Mix sugar with cinnamon powder and sprinkle over the cookies.

Et voilà! Bon appétit!
Did you know it ?
Banfora is also the name of a town in Burkina Faso, in the region of the Cascades. The city, like most of former French colonies, developed thanks to the sugar cane industry, hence the name and origin of these cookies!
Source : https://latendresseencuisine.com/biscuits-a-lananas-a-la-poele/