La Ratatouille
Did you know ?
The ratatouille is originally a French military dish. It is a Provencal dish, from the south of France, based on Mediterranean vegetables.
Ingredients :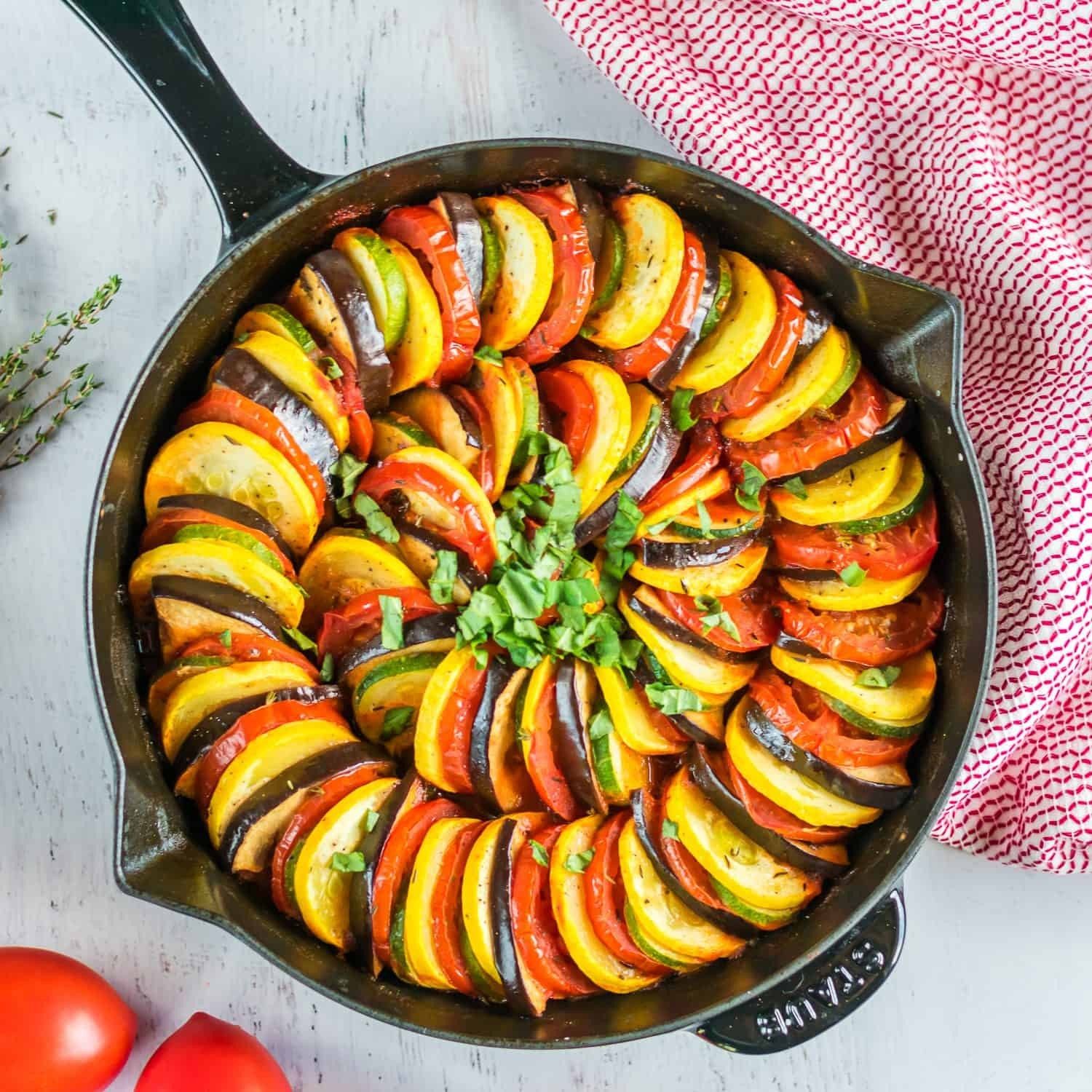 2 zucchinis
1 eggplant
1 red bell pepper
1 green bell pepper
3 tomatoes
1 onion
2 garlic cloves
1 bouquet garni
olive oil
salt and pepper
How to make the famous ratatouille ?
1.Cut zucchini, eggplant and peppers into small cubes. Peel and cut tomatoes into quarters. Eminate the onion.
2. brown the zucchini, peppers, eggplant and onion in a pan with a little olive oil for 5 minutes
3. Lower the heat and add the tomatoes. Add the bouquet garni. Let simmer over low heat for 40 minutes.
4.Enjoy !