Visit
New Caledonia

The archipelago and islands that make up New Caledonia are located in the heart of the Coral Sea, in the South Pacific. These magnificent islands are full of natural wonders and dream beaches. New caledonia has been French since 1853. Discover these French-speaking islands of the Pacific !
Nouméa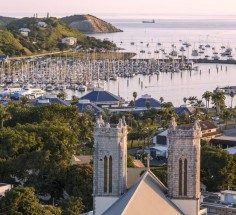 Noumea is the largest city and capital of New Caledonia, located on the main island of Grande Terre. This colony, originally called Port-de-France, was renamed Nouméa in 1866. The area was first used as a penal colony, then as an export center for nickel and gold mined in the area. One of the most westernized cities in the Pacific Islands, it has beautiful beaches and colonial mansions. Nouméa is known for its sea museum and aquarium.


The Isle of Pines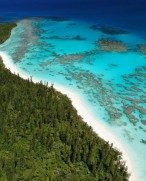 Turquoise lagoon, white sandy beaches, charming hotels, pirogue rides, multicolored fish... Pine Island is populated by Kanak people for the past 2000 years If you are lucky, you may see the biggest gecko species in the world. The island was first known for the deportation of French prisoners to the prison on this island. This destination will satisfy lovers looking for an idyllic stay!
A boat trip is a must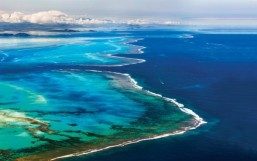 To make the most of your stay in New Caledonia, what could be better than a boat trip? Renting a boat will allow you to enjoy magnificent views of the most beautiful beaches of New Caledonia, such as the beach of Poe and Peng. You can opt for a trip in the mangrove with traditional Kanak pirogues or sailing boats.
Sport's lovers paradise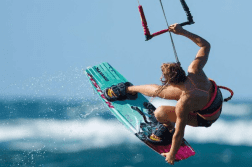 Kite-surfing, sailing, catamaran, surfing, kayaking, diving, hiking... there is something for everyone. The archipelago is full of hiking trails, especially the Forgotten Coast, a road that crisscrosses a preserved coastline. Thus, in a wild environment.

Go whale watching
Between July and September, during the southern hemisphere winter, New Caledonia is home to humpback whales as they swim back from Antarctica to escape its excessively cold waters and come to rest and give birth in our waters. They are most numerous off the south of the Grand Terre. Come and meet these fascinating sea animals.
Meet the local culture of the Kanaks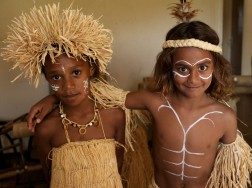 Spending time with the locals will give you a greater sense of the archipelago's rich heritage, history and culture. Immersing yourself in the local culture will make your stay unforgettable and your memories will be more authentic. meeting the locals will make your memories a real living postcard. You can experience a cooking class, stay with a tribe, visit local markets, visit museums about native history, eat in local restaurants, and so much more.