Visit Montreal
The third largest French-speaking city in the world, cultural and commercial hub and a hot spot for good food and music, Montreal is definitely worth visiting. Montreal is the second most populated city in Canada, founded in 1642, now part of Quebec province. Despite the city's size, the parts of Montreal that mostly interest tourists are in relatively compact neighborhoods. Here are some tips for what to see during your visit in this city: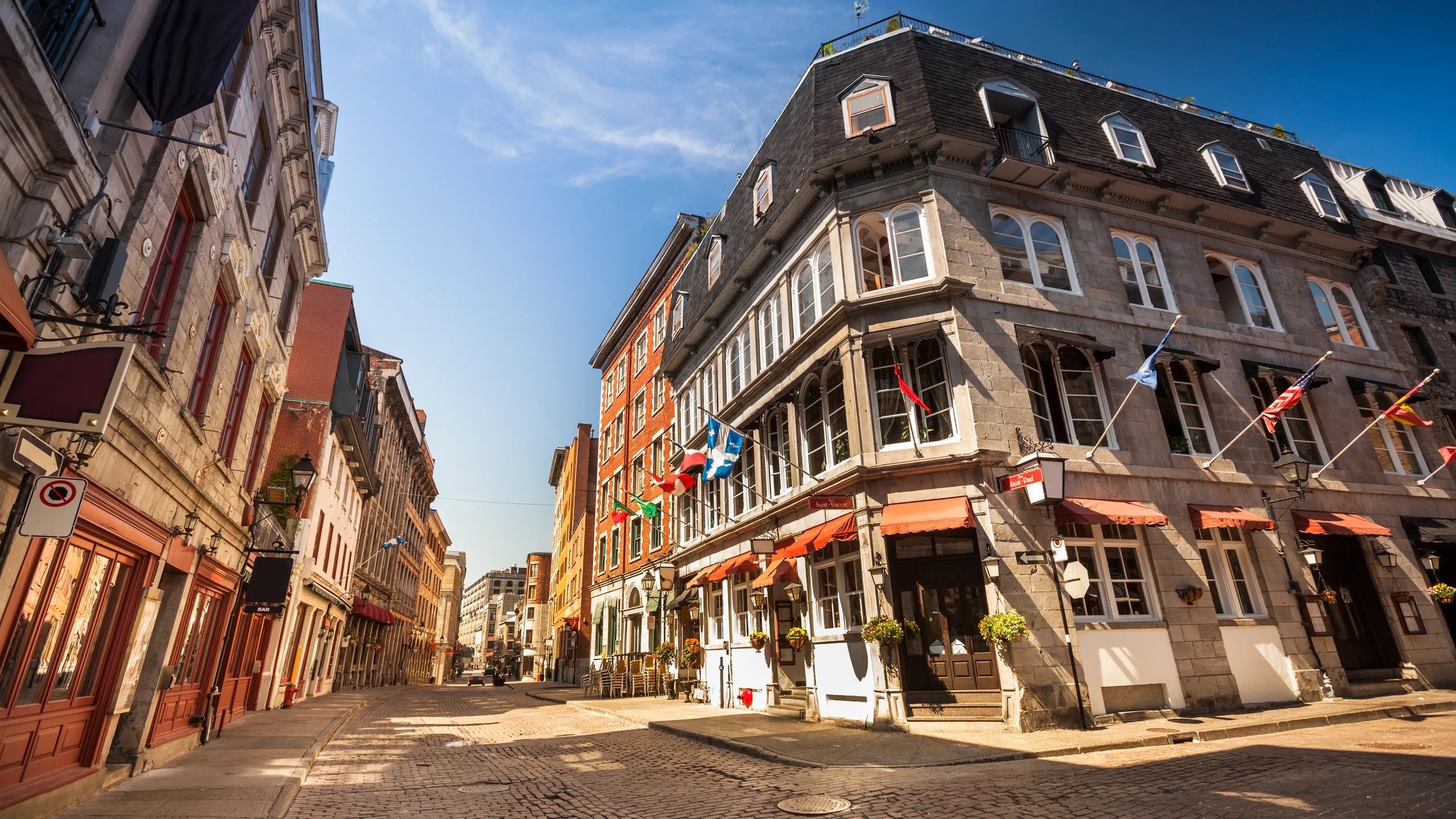 Vieux-Montréal - Old Montreal
Old Montreal is an area with a remarkable concentration of buildings dating from the 17th, 18th and 19th centuries and has delightful feel of a Parisian-style quarters. In the evening, Old Montreal comes to life with restaurants and patios lining the streets; in the summer you can dine on the terraces or even on the rooftops patios. The highlights of the Old Montreal are Notre-Dame Basilica, Place Jacques-Cartier, Rue Saint-Paul and Bonsecours Market. Plus, its many historic streets and landmarks are easily explorable on foot.


Vieux-Port - Old Port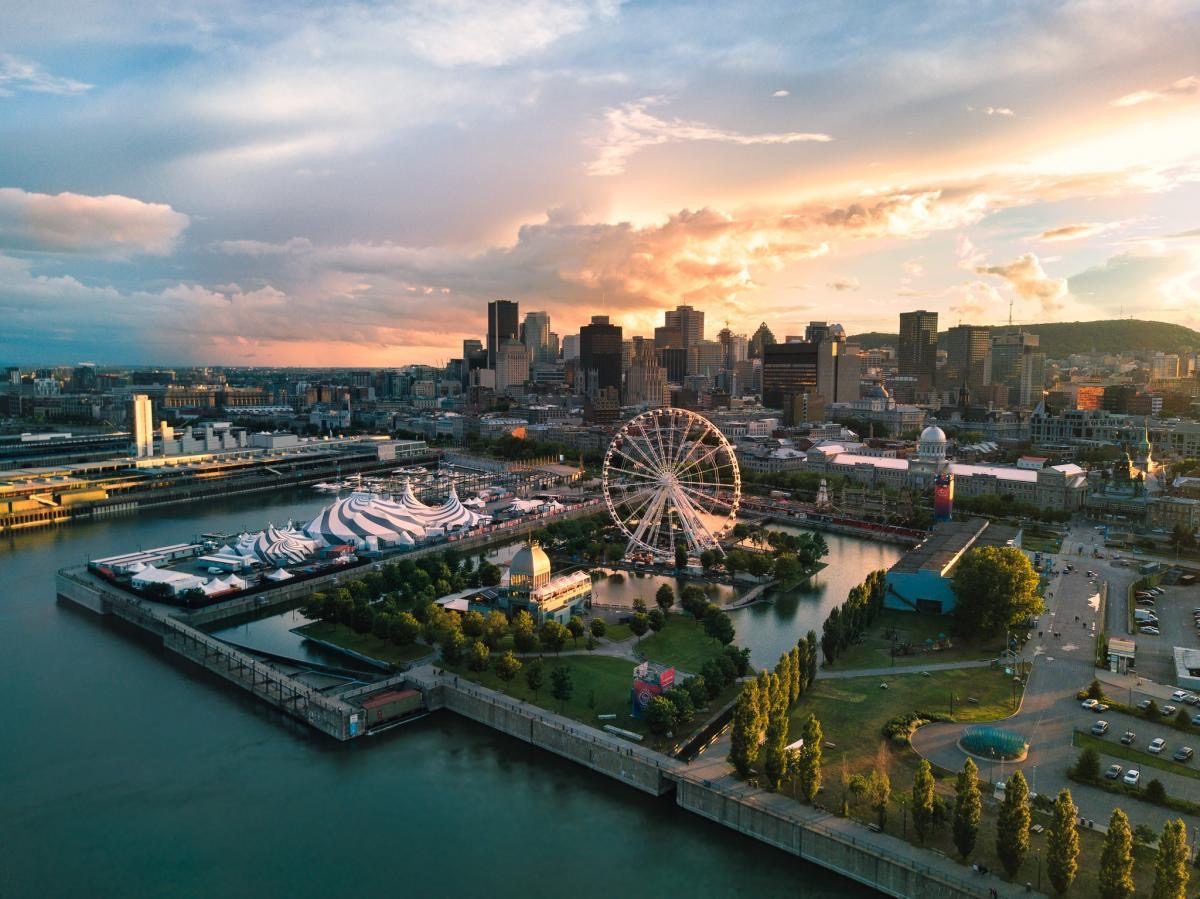 After exploring the Old Montreal, you might end up in the lively area by the Saint Lawrence River known as the Old Port. You can ride a giant Ferris wheel here, climb the famous clocktower or enjoy one of the fascinating displays of public art that are located around the Port. If you feel like just relaxing on the sun in the summer, you can do so on a man-made beach at the base of the clocktower with view either on the city or over the river.
Musée des Beaux Arts - Fine Arts Museum
The Musée des Beaux Arts is the oldest museum in Canada. You can observe great exhibitions of sculptures, paintings but also new media in this museum. Its outstanding collections of World Cultures and Mediterranean Archaeology total nearly 10,000 objects, and there are excellent collections of African, Asian, and Islamic art, as well as art from North and South America. There are more than 1,400 paintings, drawings, prints and sculptures by the most influential artists from all over the world including Picasso or Rembrandt.
View from Mont-Royal
Mont-Royal rises 765 feet above the city and is the major green area near the city center. If you stroll through this lovely park you will encounter monuments dedicated to King George VI or to Jacques Cartier - French explorer who was one of the first to discover and later establish the city of Montreal. From the platform below the summit unfolds a magnificent panorama of the whole 32 miles long Île de Montréal. On clear days, the view extends to the Adirondack Mountains in the United States.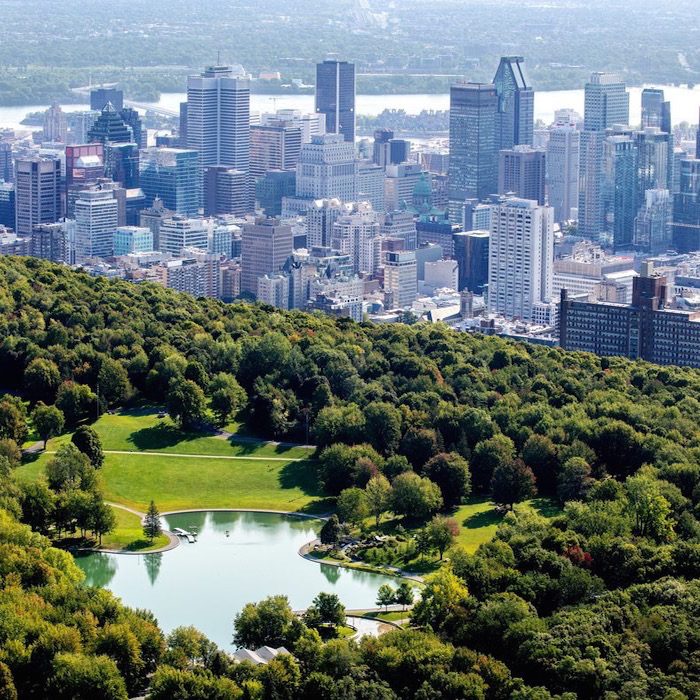 There are many other amazing places to visit in Montreal, such as the Botanical Garden, Oratoire Saint-Joseph, Parc Jean Drapeau or Pointe-à-Callière. We hope you will decide to spend a couple of days in this beautiful and fun city and explore it on your own!
Dominika