The Elzévir Apartment Newsletter
About bill

You may have already seen some of his black and white photographs in the AFSF's corridors and staircase. Bill speaks fluent French and visits Paris at least twice a year, and he has been a regular student of the Alliance Française de San Francisco for almost 20 years. It is a pleasure to share some news about his last trip to Paris with you!
Bill was introduced to silver halide photography by his father. He began to learn the art of photography at Eastman Kodak, where he worked as a photographic engineer. He first visited Paris in 1982, and he became a Kodak expatriate in Paris from 1995 to 1999.

A few months after our April trip, Bill returned to Paris for three weeks in Paris, as we eventually work our way to 4-6 week visits every few months. In August, Paris was "bondé" with tourists in the central arrondissements but with no one in the outer areas. Given the high temperatures on a few of those days, the A/C in the apartment was essential, especially during the afternoons when it was warmest outside.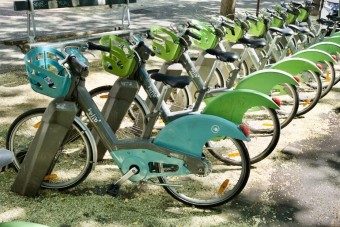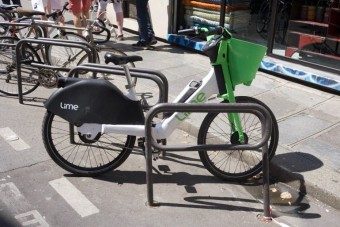 With the gorgeous weather, it was the perfect time to reboot my use of the public bikes, and I tried both the Velib and Lime bikes. Velib is the city system with its own bike racks, while Lime (Uber) bikes can be found in the regular bike racks. For the Velib, you can get a subscription online (https://www.velib-metropole.fr) that ranges from codes you use each time you ride to a card you can "tap" to take a bike. One tip (yes, I should have read the manual) is that that you can change the power on the electric bikes from low to high by pressing 1-2-3 which was not evident on my first ride and I rode almost 40 minutes at "1". Also, I tried the Lime bikes using the Uber app. Overall the Velib is a bit cheaper (expect to spend 1 euro for a regular bike and 3 euros for an electric bike for a typical ride under 30 minutes), but the Lime bikes were a bit more powerful. Heading up to Belleville, for example, is a bit better with the Lime bikes but shorter trips would be more costly. Longer trips (more than 40 minutes) were a bit cheaper with the Lime bikes. In any case, I (re)found that the bikes were a bit faster than the bus/metros and got some exercise to boot.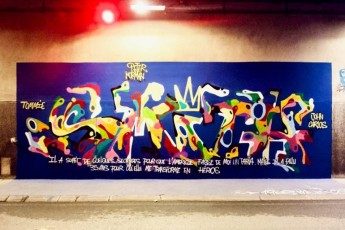 Among my bike adventures was a trip to the Tuileries Tunnel which is an old auto tunnel along the Seine (right next to the Tuileries) that was closed many years ago and this year the city turned it into a street art exhibit. In the tunnel, there is both a pedestrian route and a bike route. Along the walls there was range of street art – some good, some bad – but a perfectly cool place to visit on a hot day.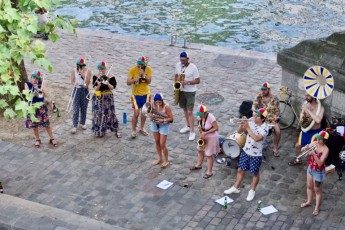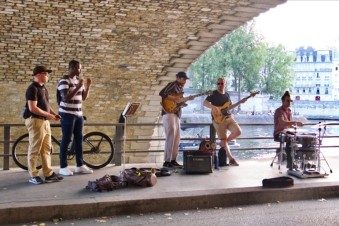 The road along the Seine is all pedestrian now and an ideal place to wander and enjoy the beauty of Paris. There are typically some street musicians but this time I stumbled across two bands that were totally impressive. One played a fun type of music which I haven't found the name for and the second was an excellent jazz rock band. They were so good everyone was compelled to give them money. Listening to them play while the sun sets was a great meditative experience right before my conference calls with the US began.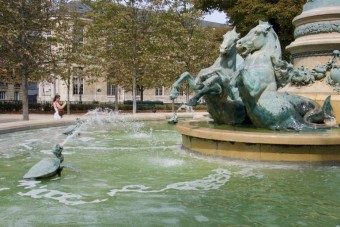 Another thing I rebooted was going to Terrence Gelenter's (https://terrance-paris.com) Sunday get-together at La Coupole at 10:30 am. A good chance to meet other francophiles from various parts of the world to chat, enjoy some coffee/tea and make some new friends. Terrence is originally from Mill Valley near SF (and NYC before that) and moved to Paris 18+ years ago to begin his new chapter in life. He organizes get-togethers, evening crooning at a hotel and tours in Paris. If you're in Paris for a few weeks, it could provide a good opportunity to orient yourself and meet other people.
On this trip I met Scott Talan who works on personal branding and teaches at American University in Washington, and we shared some beers at the BrewDog one day.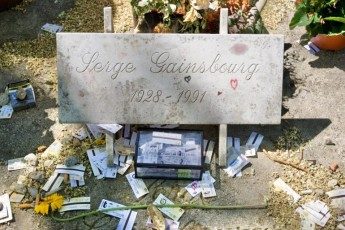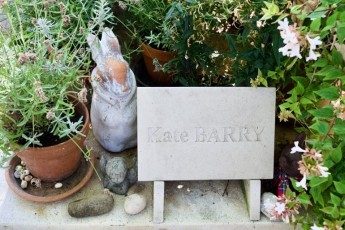 After one Sunday get-together, I decided to "flanner" my way to Parc Montsouris, which I hadn't visited in a long while. During my meandering path I stumbled across the Montparnasse cemetery which I had never seen before! You'd think after 25+ years of going to Paris, I would have been there, but no. During my walk through the Montparnasse cemetery, I discovered the tombs of Serge Gainsbourg, Brassai (one of my favorite photographers) and Kate Barry (daughter of Jane Birkin). Continuing on to Parc Montsouris I found a "house of kilts" along with an observatory in the park. All along the way the streets were deserted, and I only saw people when I got to the park. Every trip there is always something new/different to stumble across and explore.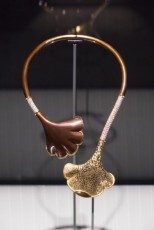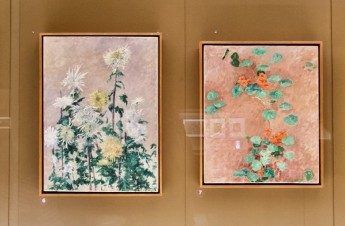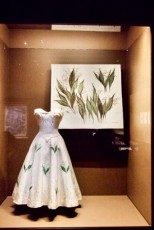 Later in the trip I went to the Végétal exhibit at the Beaux-Arts de Paris along the quai. It was my first time in this building. The exhibit featured art, photos, jewelry, watches and clothing inspired by plants. It was too bad Ineke couldn't make the trip this time as I'm sure this would have been one of her favorite visits, plant-lover that she is. At least I did take a number of photos for her.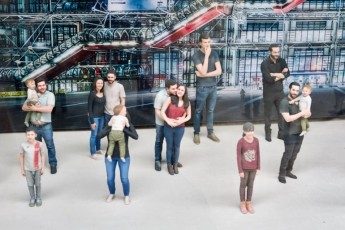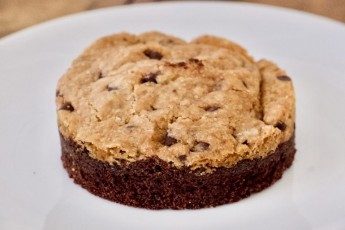 More nearby, there were a couple of discoveries. At the Bio grocery store they had "Browkies", which is a combination of brownie (on top) and cookie (on bottom). Delicious! Across the street at the pop-up store they were selling Minimois which are 3D printed representations of yourself, your dog, etc. I decided I'll get one on the next trip to give to Ineke so she has me at home when she can't travel (her work keeps her in SF these days).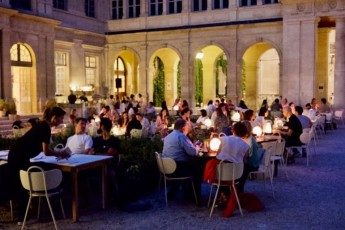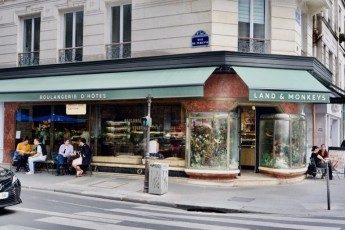 Also, there's an impressive wave of vegetarian items on menus, plant-based restaurants and now a plant-based boulangerie called "Land & Monkeys" on nearby rue Saint-Antoine. The courtyard at the Musée Carnavalet has also become a popular place for evening outdoor dining with reservations required.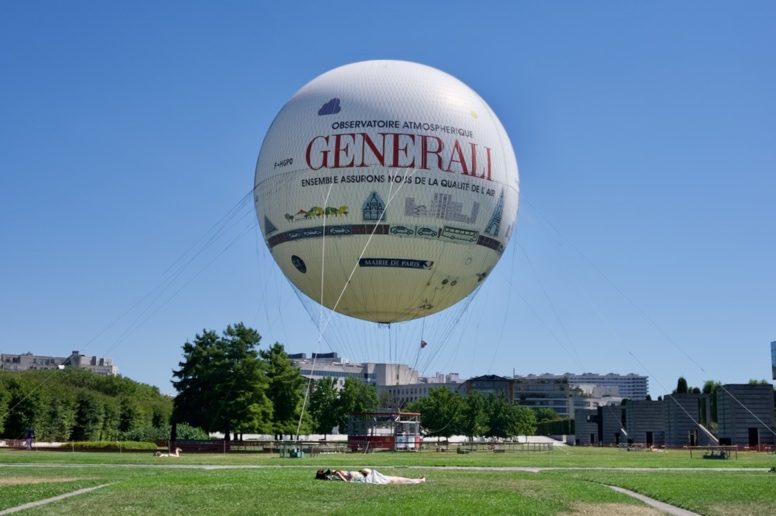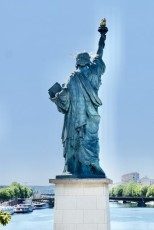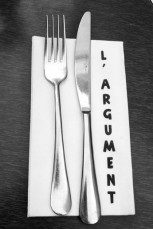 I visited two couples from SF, who are also long-time students in my Alliance Francaise French classes, and who have bought apartments in the 15eme relatively close to each other. It was great to venture out to that area although it was extra quiet with the annual vacations. I checked out the Parc Andre Citroen and we had a nice dinner at L'Argument, which hosts French classes via Meetup (https://www.meetup.com/cafe-conversation-french-language-conversation-group/).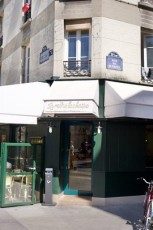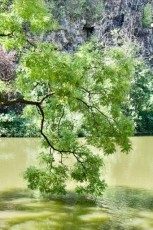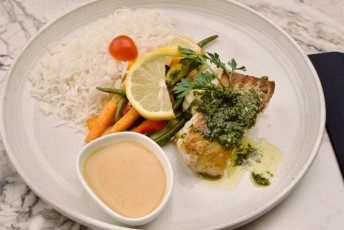 Another adventure was trying some of the restaurants mentioned in a Bonjour Paris article (https://bonjourparis.com/food-restaurant-news/terrific-terraces-in-paris/)) on terraces throughout Paris. (I've been sticking to outdoor dining until Covid recedes further, and I've so far avoided getting it.) I took a Lime bike up to Père Lachaise and ate at Mère Lachaise (cute name, eh?) that was very good. On another day I took a walking tour with my current favorite French-speaking guide Patrick - https://www.offi.fr/visites-conferences/patrick-bezzolato-5333.html. For Bonjour Paris, I write a regular article with my top 12 photos for Bonjour Paris as part of my Vignettes series (https://bonjourparis.com/photography/paris-vignettes-volume-14-by-william-osuch/). Watch for the next installment after the trip.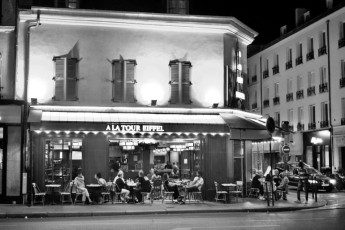 In June, I had a friend stay in Paris for a month for his first extended time in Paris and he asked me what would I do for a month in Paris. Prompted by his request, I wrote up a summary of my "One Month in Paris". If anyone is interested, let me know and glad to share it. I'm sure we could debate some (or a lot) of the choices, but I think it's a pretty good starting point.
As we've mentioned in other newsletters, you can see all of Bill's photos at his Shutterfly site including color and B&W pictures from this recent trip: http://myviewsofparis.shutterfly.com.


Warmest wishes,
Bill and Ineke (hopefully next time)
(Feel free to contact us at bill@elzevir.net)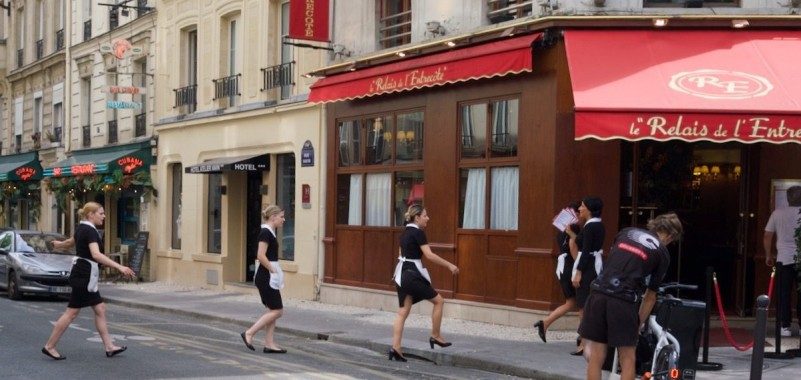 Servers "au boulot"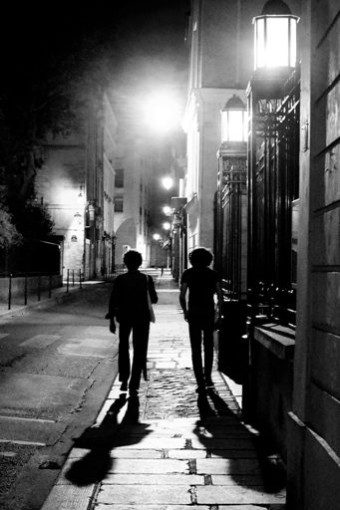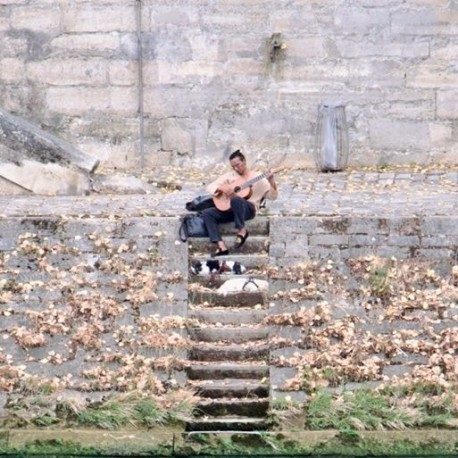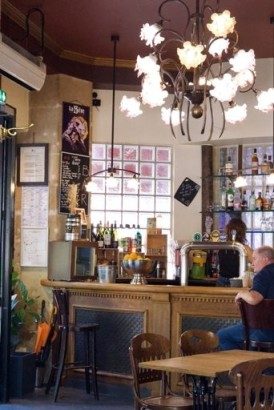 Wandering through Paris
See more at: http://myviewsofparis.shutterfly.com