One Day In Lyon

UNESCO World Heritage sites, dynamic university, vibrant atmosphere, cobblestone streets, rich culture and history: France's third largest city has so much to offer! With a population of half a million, the city of Lyon is located at the confluence of the Rhône and Saône rivers, almost in between Paris and Marseille. Its fist settlements date back to ca. 43 BC, while today Lyon boasts with being a commercial, industrial and banking powerhouse. Let's uncover how should your day in Lyon look like! Lyon's major attractions are centered around a pretty small area, but even so, make sure to pack a pair of comfortable shoes - the city is quite hilly and you will walk quite a lot.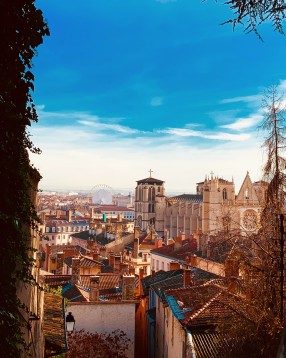 Start your day off the right way wandering around the La Croix-Rousse neighborhood. This trendy part of the city offers amazing wall-sized murals, which are very popular around the whole city. The neighborhood is called after a giant cross standing on the hill, which used to be the centre of the silk trade industry in 18th century. Also, La Croix-Rousse is a home to some of the best coffee shops in town. Grab a coffee and a croissant and let's move to another part.


Your next stop can be visiting the "almost island" lying at the confluence of two rivers running through Lyon - Rhône and Saône. The neighborhood is called Presqu'île de Lyon and if you're a fan of cobbled lanes and narrow crooked streets, this is your place to be. You will also find various bookshops, museum, or galleries here. Grab a lunch and continue to the next part: Vieux Lyon.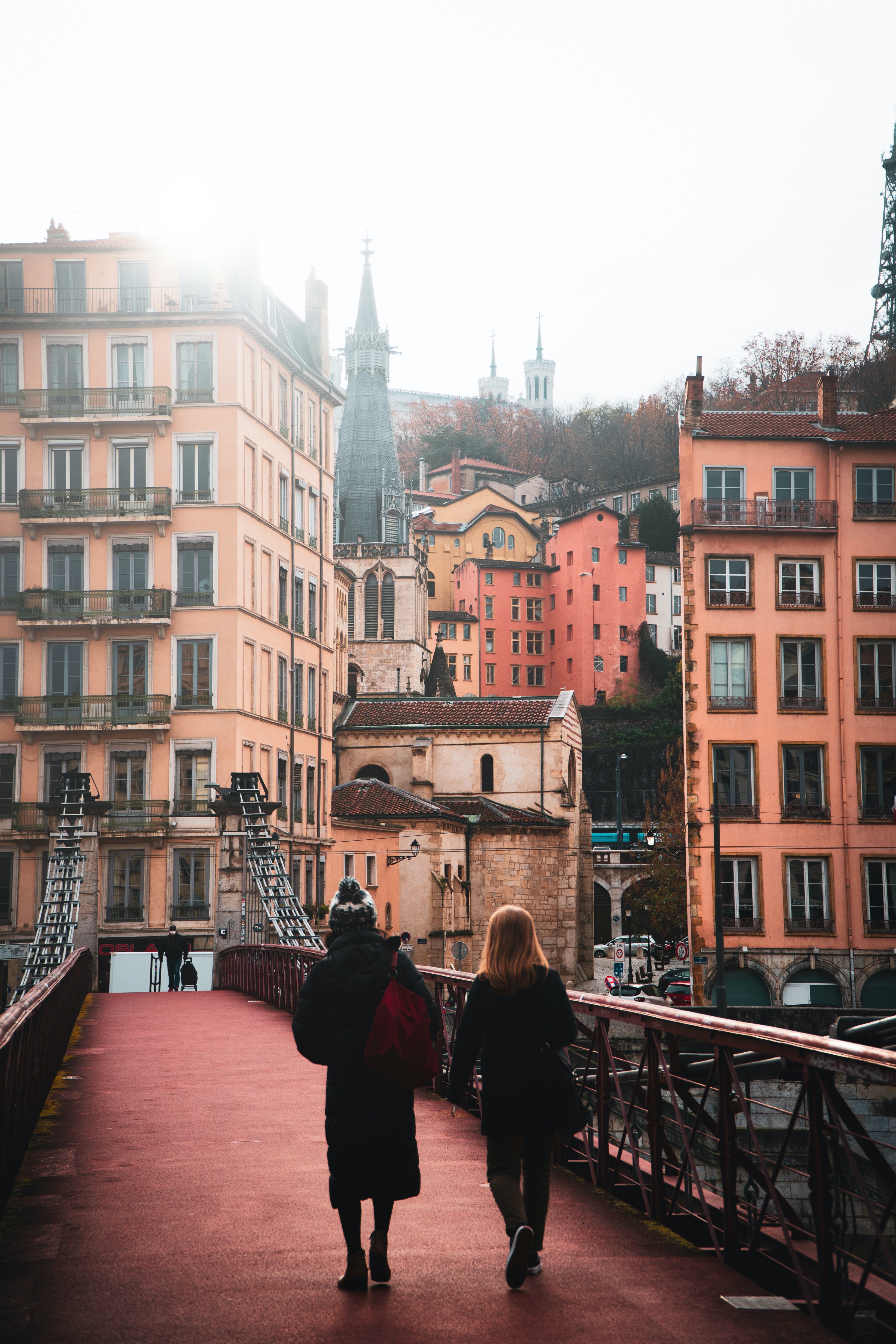 Vieux Lyon is the oldest part of the city. Lyon Cathedral is located here together with many other historic sites and attractions of Lyon. "Bouchons" - traditional local restaurants are to be found on every corner in Vieux Lyon. At the top of the Fourvière Hill, make sure to visit the Notre Dame Basilica with is a truly magnificent sight. It is free to visit and it also offers beautiful views over the city. If you're a history fan, just a short walk from the Basilica you'll discover a very well preserved Roman amphitheater together with other Roman memorials.

Lyon is often referred to as the foodie city of France. You can see for yourself by having a dinner basically anywhere around the city. Our tip: enjoy the sunset with a glass of wine while watching a sunset in Buvette Saint Antione, a bar on the edge of the riverbank overlooking the Fourvière hill. There's so much more to do in this magnificent city. We hope these tips got you excited about visiting it.
-Dominika, thanks for your contribution!