The story behind Chandeleur
Do you know the history of Candlemas? Every year, February 2nd is the date when French crepes delight young and not-so-young food lovers. But do you know the history of Chandeleur? What is the origin of this day, and especially why do we eat French crepes ? We tell you everything!
The Roman tradition : a festival of candles

First of all, the name of this day would come from the festival of the candles: In the Roman time, the festival of the candles took place every February 2nd in order to honour the dead. The Romans lit candles during the processions.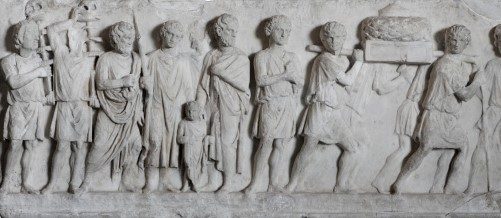 A superstition dating back to Medieval times

Other stories from the Middle Ages attribute supernatural virtues to candles: they would protect from misfortune and illness. However, the most famous story remains that of the religious feast: since 472, February 2nd, 40 days after Christmas, is the date on which Jesus is presented in the temple according to Christian tradition.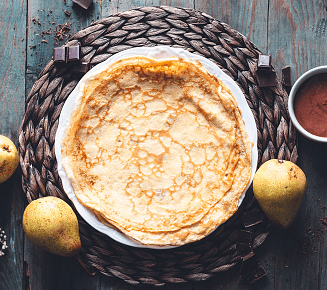 But then why do we eat pancakes on Candlemas?

Here again, several stories are at the origin of this tradition. During Medieval times, this preparation was related to the myth according to which the wheat could rot during the year. To ward off the bad luck, one had to prepare pancakes with the right hand, while holding a gold coin in the left hand. The latter was rolled up in the pancake, then laid out above a cupboard until the following year.
Then, the remains of the crepe from the previous year was collected and the gold coin was given to the first person who came along.
Nowadays the tradition of the gold coins is rarer, but that of the French crepes on the other hand, has long days ahead. It is by the way one of the emblematic preparations of Brittany, a region located in the North of France.

Want to learn more about Brittany ? It is by here:https://www.afsf.com/blog/bculture/brittany-land-of-myths-and-traditions/
For a recipe of French crepes easy to prepare it is by here: https://www.afsf.com/blog/bcook/recipe-french-crepes/
Picture : @DNY59; MEDITERRANEAN