T

ajine
Kefta
Tajine kefta, potatoes and olives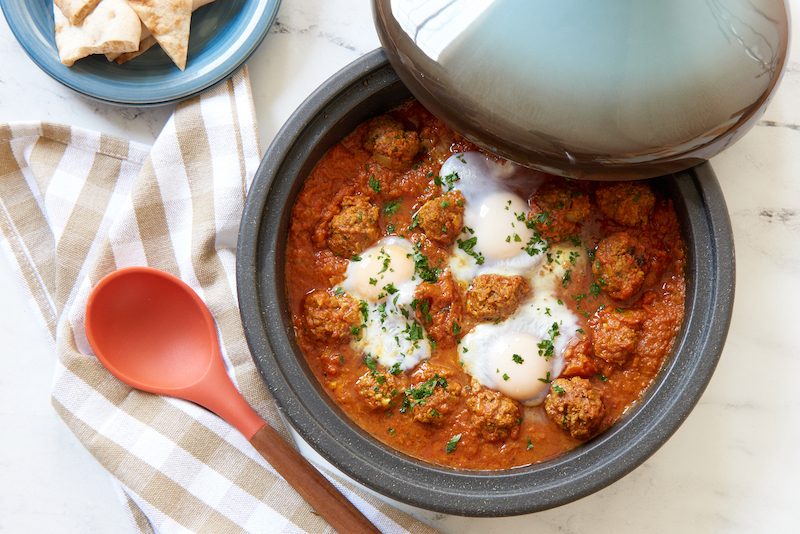 The word "tajine" comes from the dish used to cook this dish. Everything is cooked in a tomato sauce. If you don't have a clay tagine, no problem. Use a casserole or a large pan with a lid. A simple, complete and comforting dish. The tagine with meatballs, also called tagine of kefta is one of the most popular tagines. Because it is very simple, quick to make and tasty !
Kefta means spicy minced meatballs. The word kefta is widely used in North Africa (Morocco, Algeria, Tunisia), the Middle East and the Balkans. Its origin is not Maghrebi. Kefta would come from the Persian word kufta, which means to chop. These are minced meatballs, hence the name tagine de boulettes de kefta!


Preparation : 15 min
Cooking : 45 min
Serving : 4 persons
Ingredients: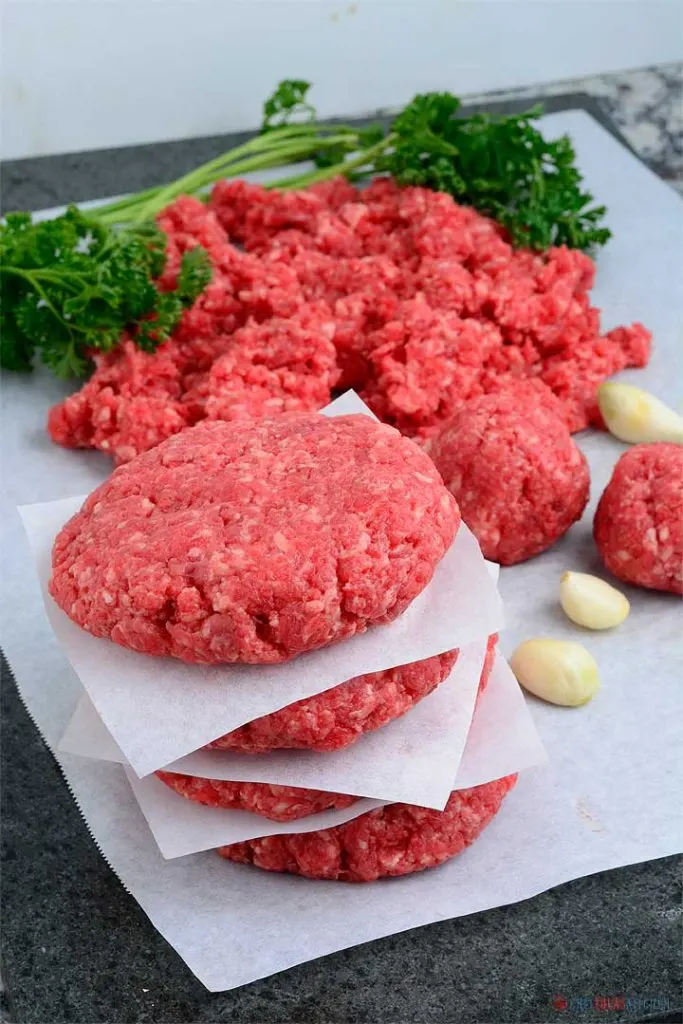 500 g ground beef (or half beef - half lamb or veal)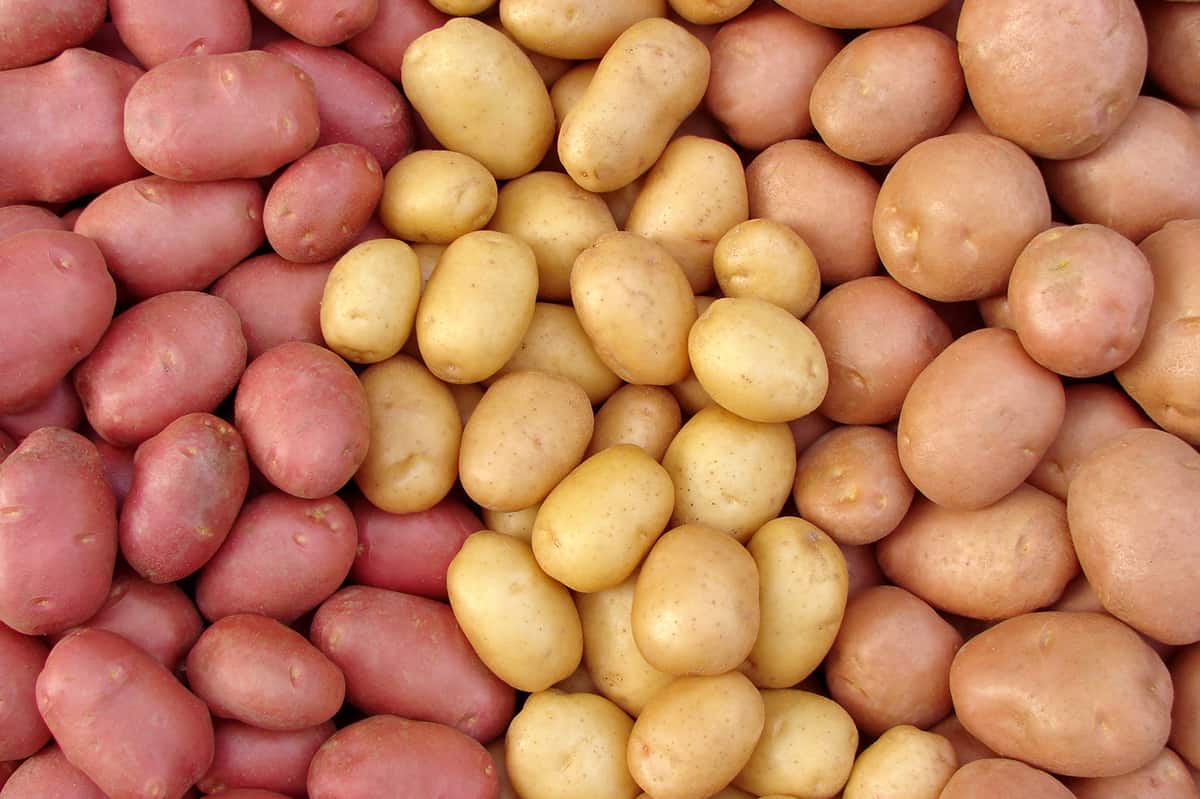 6 medium potatoes



1 medium white or red onion

2 cloves of garlic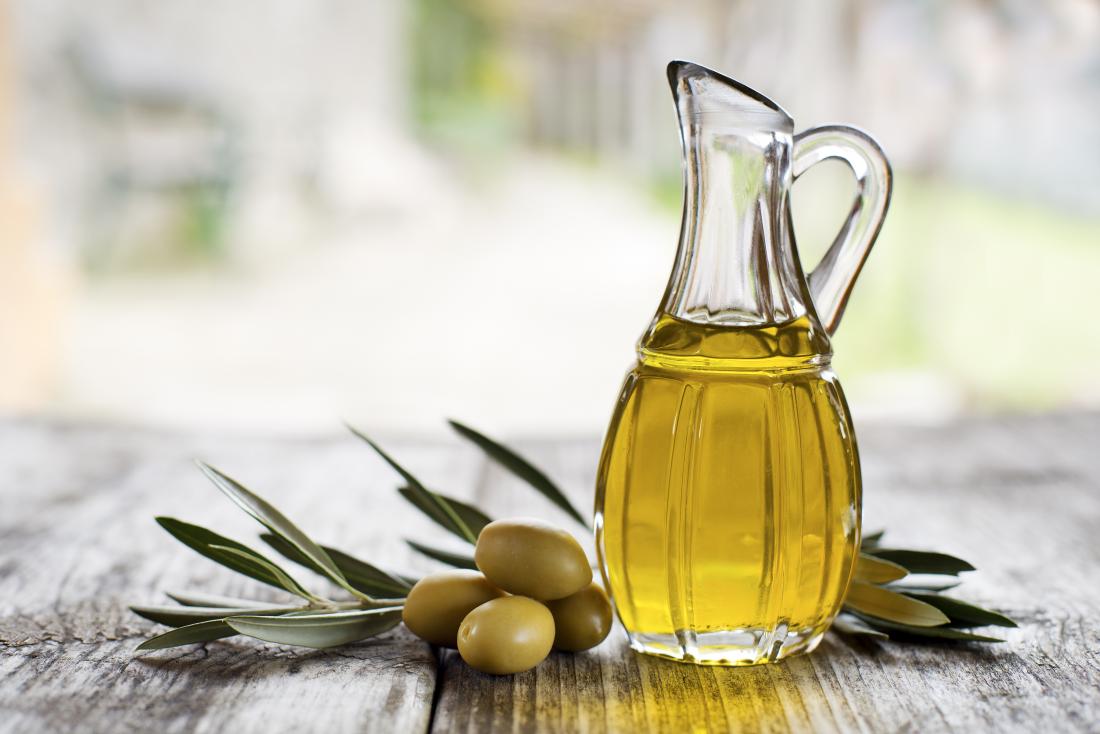 1 drizzle of olive oil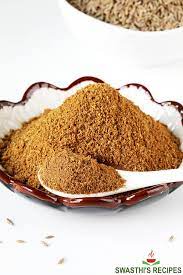 ½ teaspoon cumin powder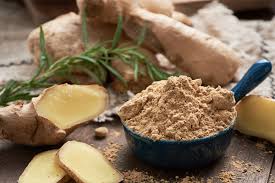 1 teaspoon ginger powder
1 tablespoon paprika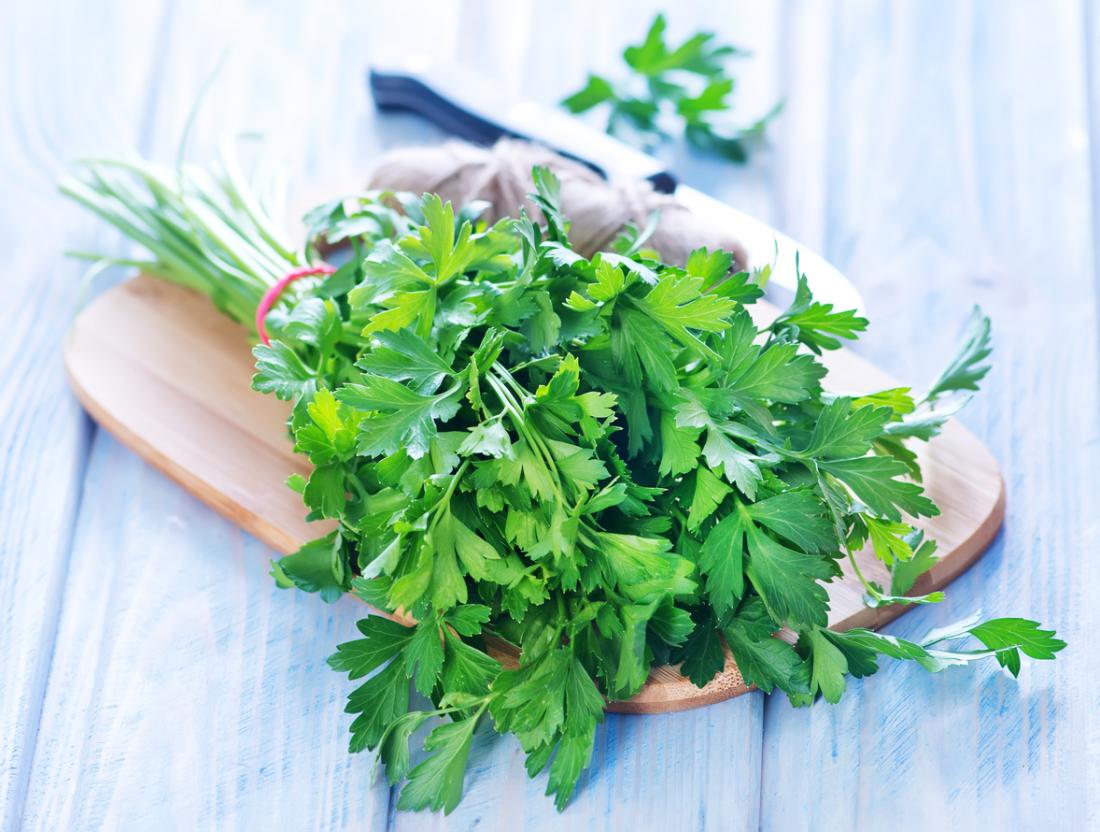 1 bunch parsley (or cilantro, or half and half)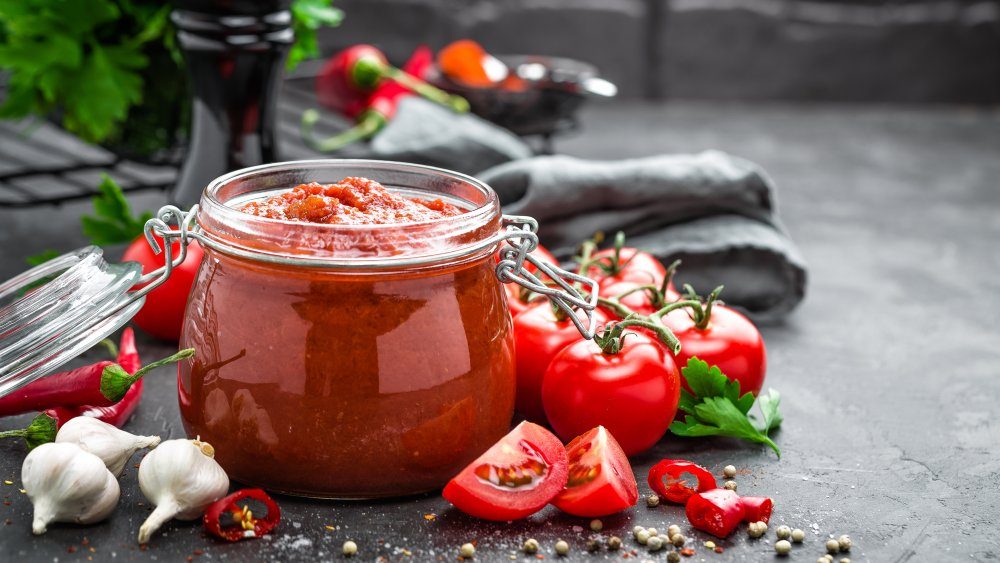 1 cup | 250 ml peeled and crushed tomatoes (I used canned tomatoes)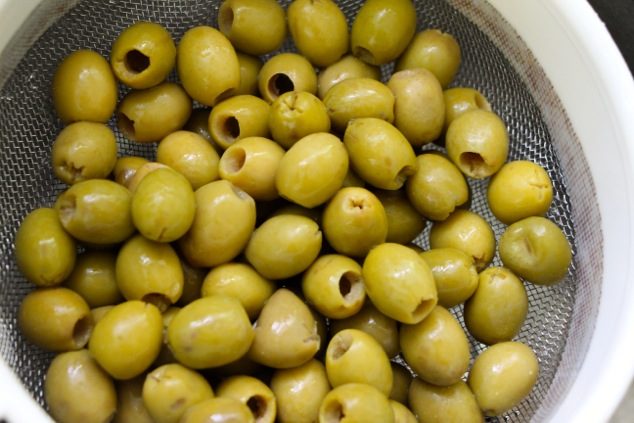 A few rinsed and drained olives (green and/or purple)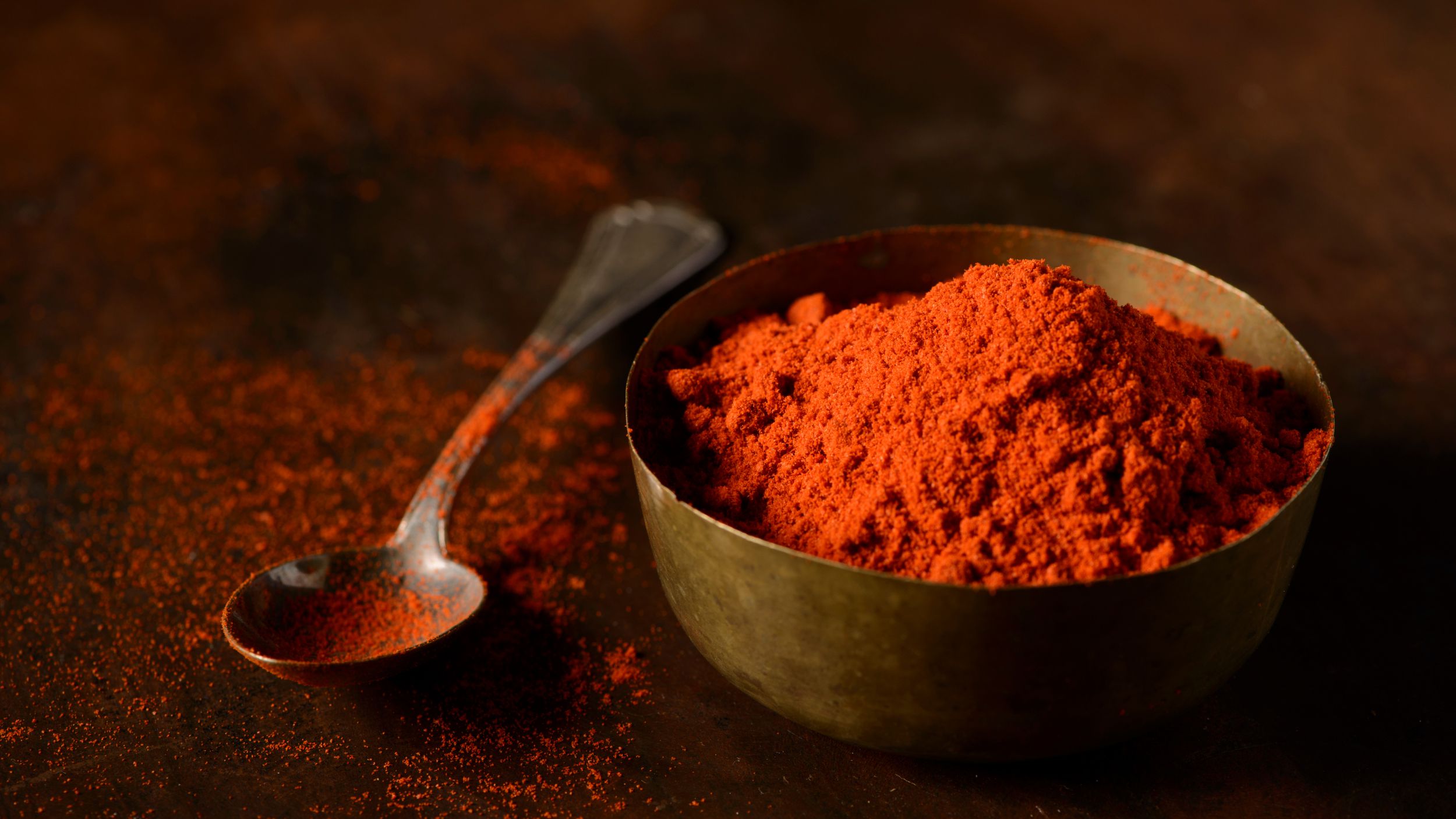 Salt and freshly ground pepper to taste


½ teaspoon chili powder (optional)


Fresh or dried mint (optional)
Preparation:
Prepare your ingredients:
Peel your onion and chop it finely.
Peel your garlic cloves and press them in a garlic press (or chop them).
Chop the parsley leaves (or coriander) and possibly the mint leaves.
Peel your potatoes and cut them into quarters and then each quarter into 2.
Start preparing the tomato sauce:
Drizzle oil into your tagine dish (a casserole dish or large skillet with a lid). Heat and add your chopped onion. Let it brown for a few moments while stirring.
Add the garlic and let it brown quickly.
Add the crushed tomatoes, half of each spice, and 1 small glass of water. Add salt and pepper to taste. Bring to a boil, lower the heat and cook gently covered for 10 minutes.
Ground meatballs:
While the tomato sauce is cooking, prepare the meatballs: put your ground meat in a bowl. Add the rest of the spices and half of the herbs. Add salt to taste. Mix everything together by hand.
Shape into walnut-sized balls.
Tajine with meatballs:
Add the potato pieces, meatballs and olives to the tomato sauce. Season with salt and pepper. Sprinkle with the rest of the aromatic herbs.
Cover and cook for 35 minutes, until meatballs and potatoes are cooked. Prick the potatoes with the tip of a knife or fork, if it sinks in easily, they are done.
To serve:
Serve your tagine hot with bread to sauce. I always add a drizzle of olive oil. I love olive oil. Enjoy your meal!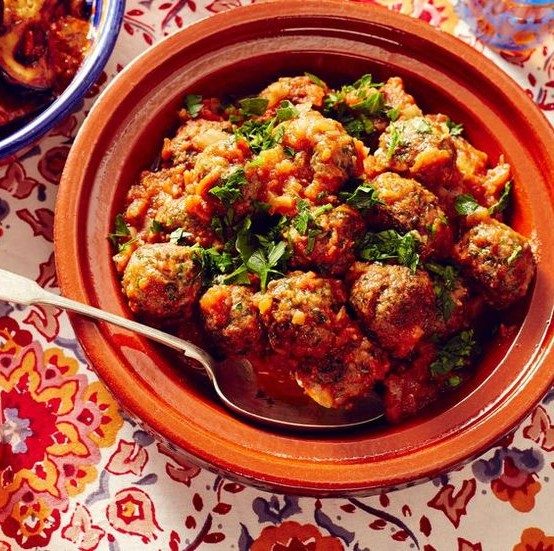 -Jade