Recipe: Potato Rösti

An express and simplistic dish that will delight young and old for sure! Discover the recipe for potato rösti, a recipe from Switzerland, ideal for this winter period.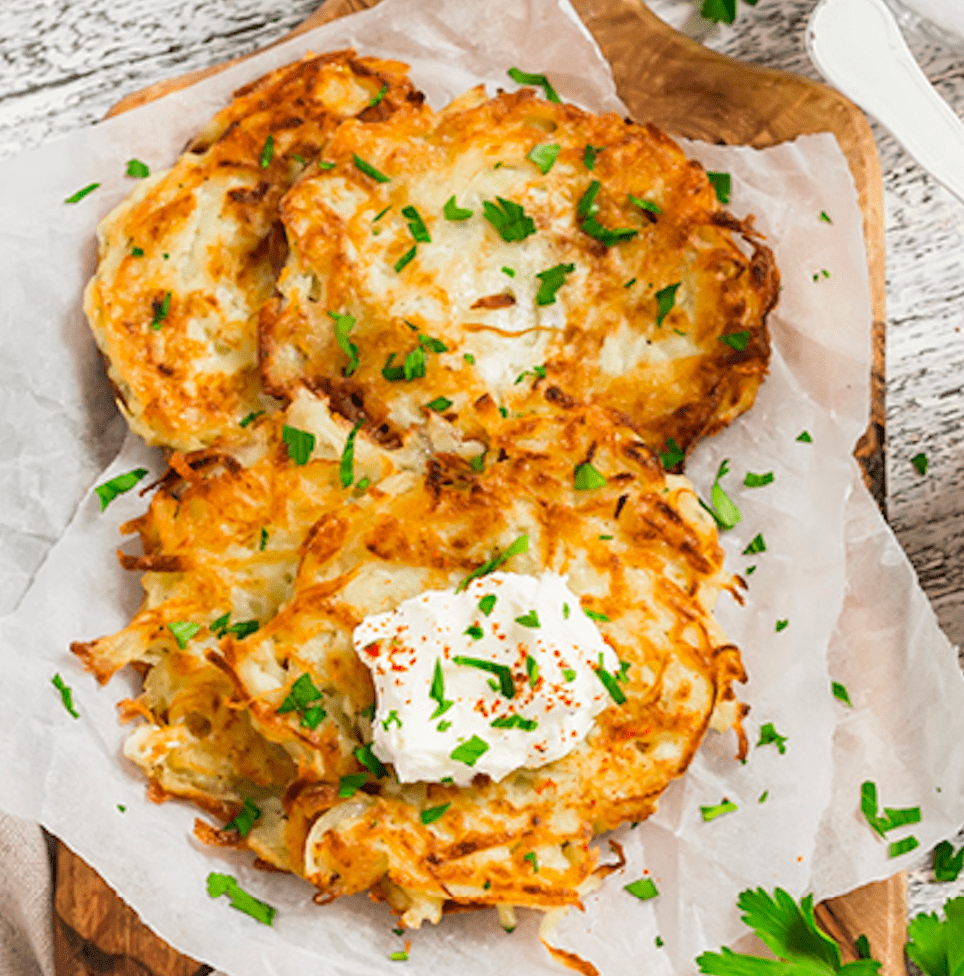 INGREDIENTS:
(For 6 people)
1 kg of potatoes
1 yellow onion
salt
pepper
cooking oil
If you need help converting the units: Kitchen Calculator
How to make potato rösti ?
1- Boil a large quantity of salted water in a saucepan. Cook the potatoes without peeling them for 10 to 15 minutes (depending on their size) in the boiling water. Drain them and let them cool. It is normal that the potatoes are not fully cooked. They should remain firm enough to be grated and finish cooking later.
2- Peel and grate them. Peel and chop the yellow onion. Mix it with the potatoes. Season with salt and pepper.
3- Heat a little oil in a frying pan. Pour in the potato mixture, then spread it out and lightly press it down with a spatula. Let cook without touching too much for about 10 minutes until the surface of the cake is golden brown. Turn the cake over and cook for another 5 to 10 minutes until the cake is golden brown and cooked through.
Bon appétit!


Did you know it ?
The rösti is a staple of Swiss cuisine in which the potato is the star and not a side dish. Originally, farmers in the Canton of Bern used to enjoy this simple dish before breakfast before a long day of work outdoors.
Recipe and picture:
https://www.quitoque.fr/