Recipe: Macarons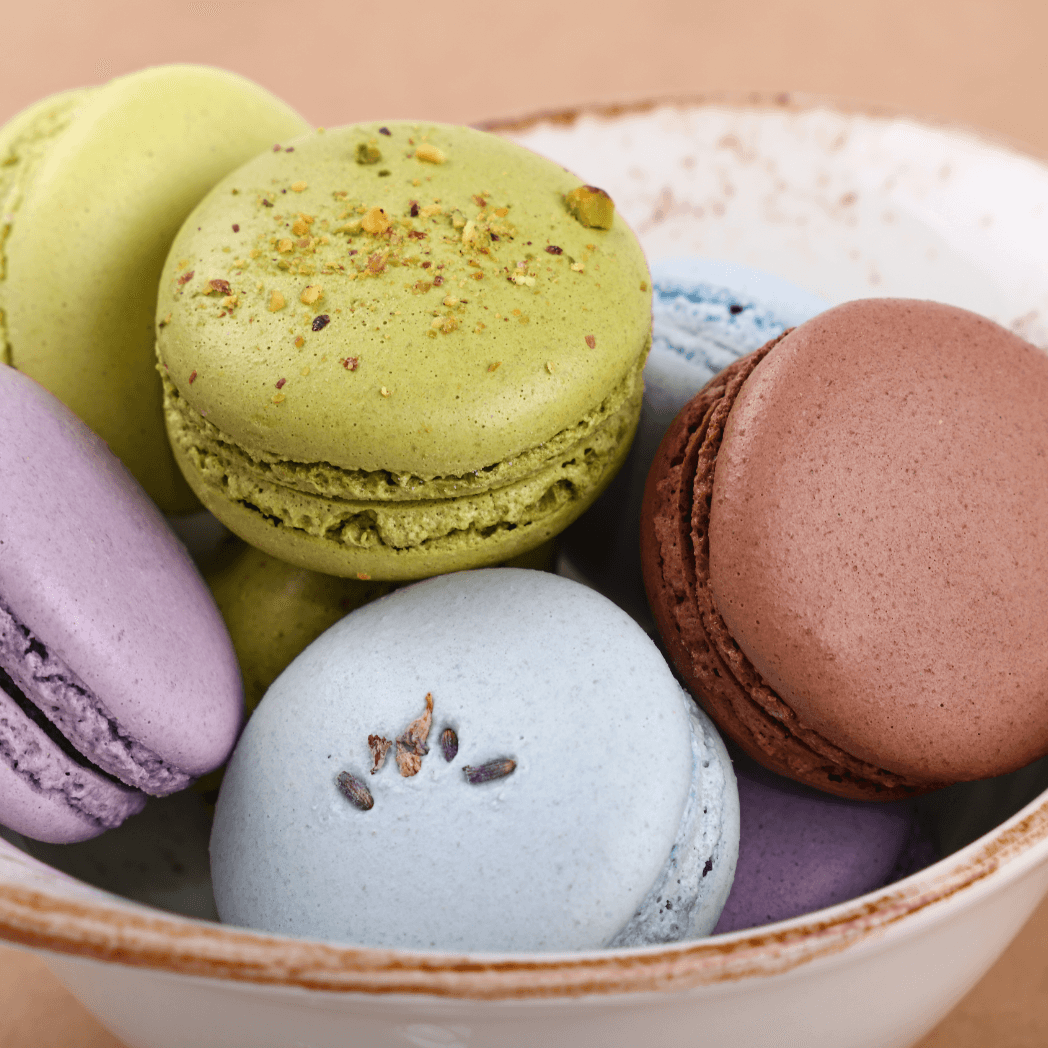 Ingredients:
- 74g powdered sugar (0.163lb)
- 42g of almonds (0.093lb)
- 10g sugar (0.022lb)
- half a spoon of food coloring
- 1 egg white
If you need help converting the units : Kitchen Calculator


How to cook macarons?
1. Mix the powdered sugar with the almond powder in a blender. Strain through a sieve: the powder should be as fine as possible!
2. Beat the egg whites until stiff and add the 10g of sugar and the food coloring.
3. Add the powdered sugar and the almond powder to the beaten egg white. Mix gently to "break" the beaten egg whites a little.
4. Put the macaroon dough in a piping bag. Make small piles on a plate covered with parchment paper. Let the macarons rest for 15min.
5. Preheat the oven to 140°C (284°F). Put the macaroon plate in the oven for 10min of cooking with the door half-open.
6. Once cooked, remove the plate from the oven. Pour a little water under the parchment paper. This will release steam that will help the macaroons to release.
7.  Fill the macarons with the ganache of your choice.  Let your imagination run free!  It can be white chocolate or buttercream for example!
Et voilà !


Did you know it?
If the macaron is often associated with French culture, it actually comes from the Middle East! It is during the Renaissance that this pastry arrives in Europe and it is thanks to Catherine de Médicis that the macaroon arrives in France!