Recipe: Crème Brûlée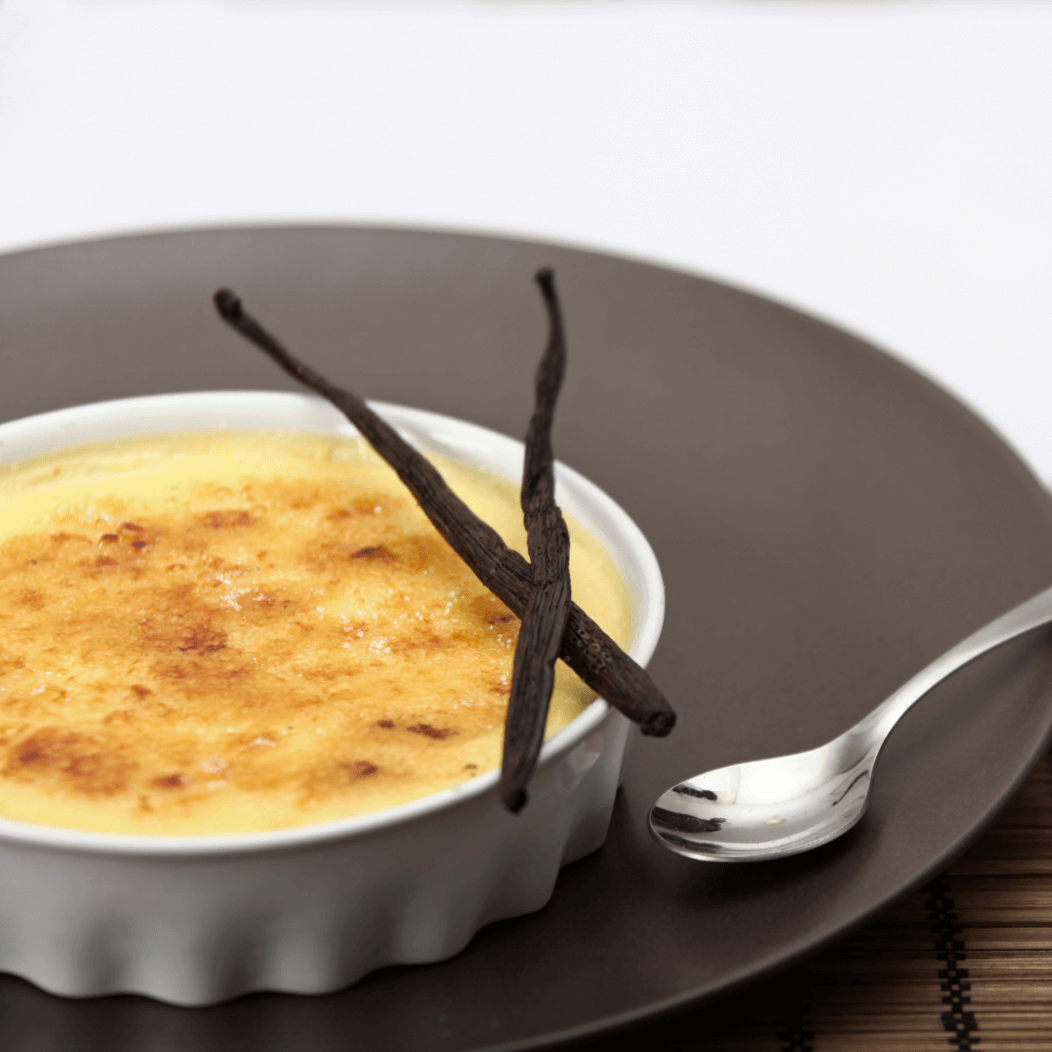 Ingredients:
25 cL of milk

200 g of sugar

6 egg yolks

40 cL of liquid cream
How to cook a crème brûlée?
1. Boil the milk, then add the cream and sugar off the heat. Add the egg yolks and whisk for a few minutes. Heat gently the mix, bring almost to the boil. Be careful not to boil it!
2. Pour into small individual dishes, like ramekins.
3. Put the ramkins into the oven in a double boiler (au bain-marie) and cook gently at 180°C (356°F) for 50 minutes.
4. Let cool down, then put cane sugar on top of each crème.
5. Burn the cane sugar with a small kitchen blowtorch to caramelize.

Et voilà!
Did you know it? French, Catalans, and English people are fighting over the origin of the recipe for crème brûlée. However, the first reference found in a book reports that the crème brûlée would have been invented in the XVIIth century on the occasion of a meal organized by Philippe d'Orléans. Philippe d'Orléans, wishing to warm up the too cool cream, had the ingenious idea of passing a hot iron over the sugar placed on top of the pastry.