Gougères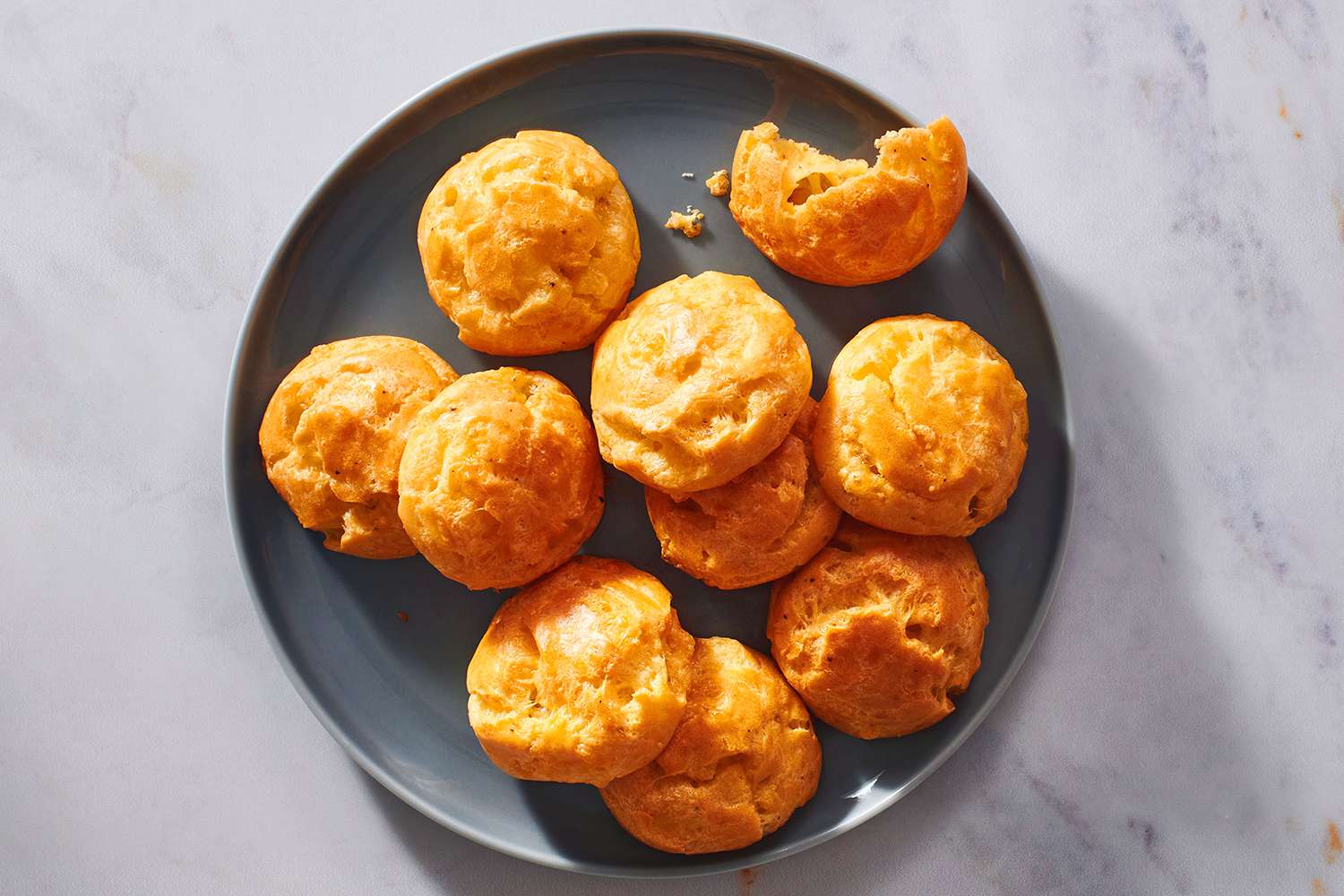 The gougère is a Burgundian speciality, composed of choux pastry and cheese, the cheese being mixed with the choux pastry still warm before cooking. The Burgundian gougère is mentioned from "goiere" at the end of the 14th century, with the meaning of cheese pie. The gougère is a dish eaten after the dish, at the time of the cheese, it is today frequently consumed with the aperitif, it is also appreciated during the tasting of wines.
Did you know ? Every year in May, the gougère festival is celebrated in Flogny-la-Chapelle (which claims to be the birthplace of this specialty) with animations, contests and exhibitions. A brotherhood, the Guild of the gougère tasters, is dedicated to it.
Preparation:
Preparation time: 35 minutes
Cooking time: 20 minutes
Ingredients :

250 g flour

500 ml of milk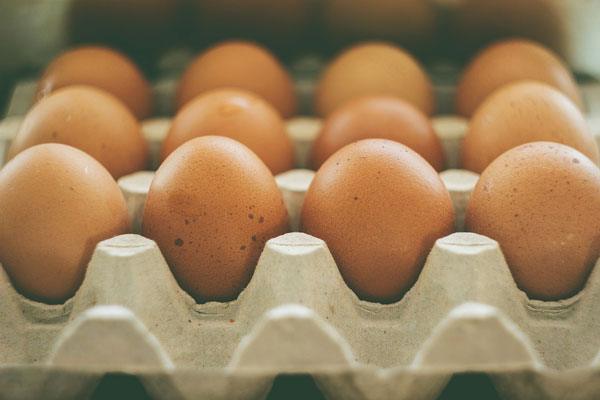 8 eggs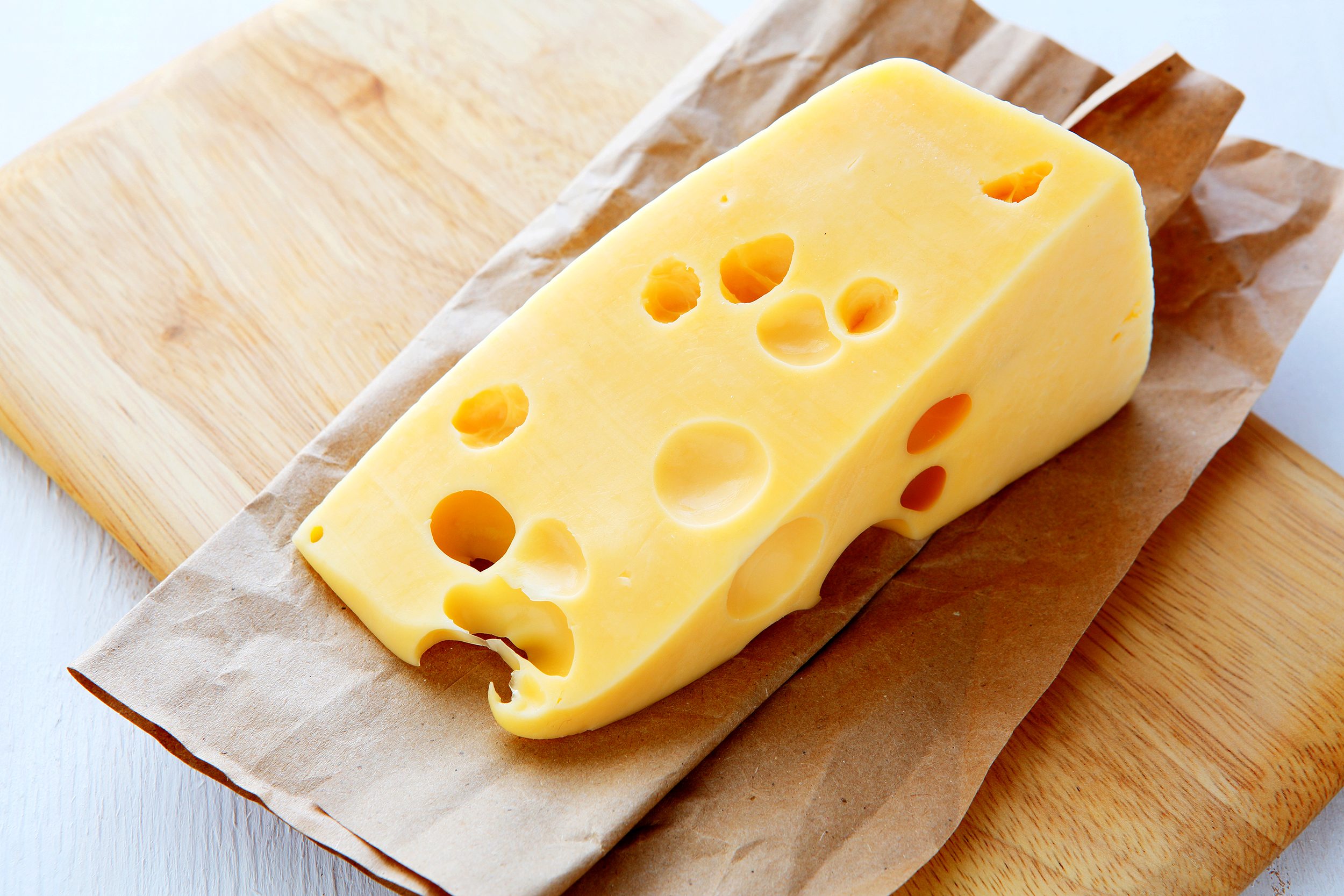 200 g of gruyère cheese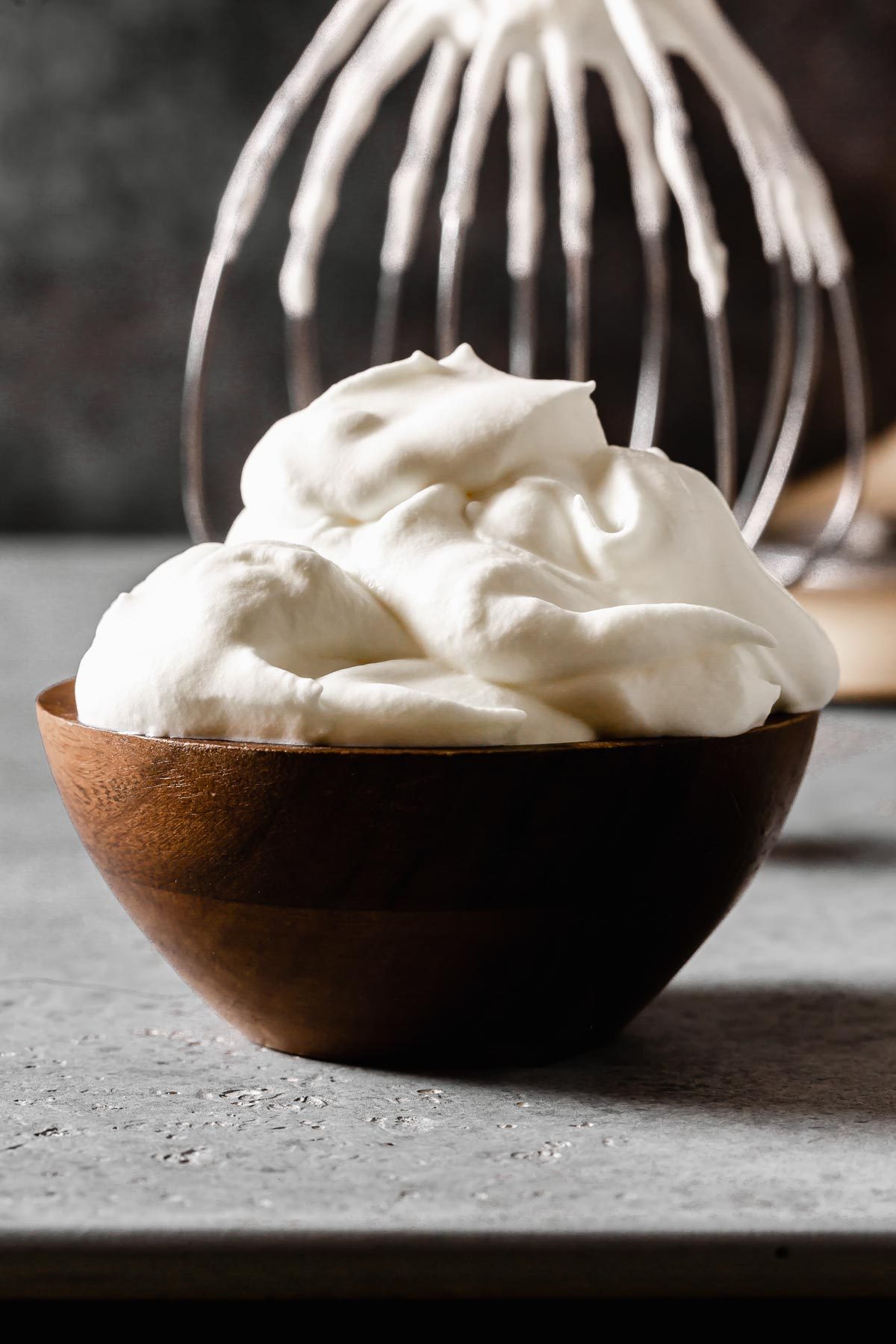 2 tbsp. heavy cream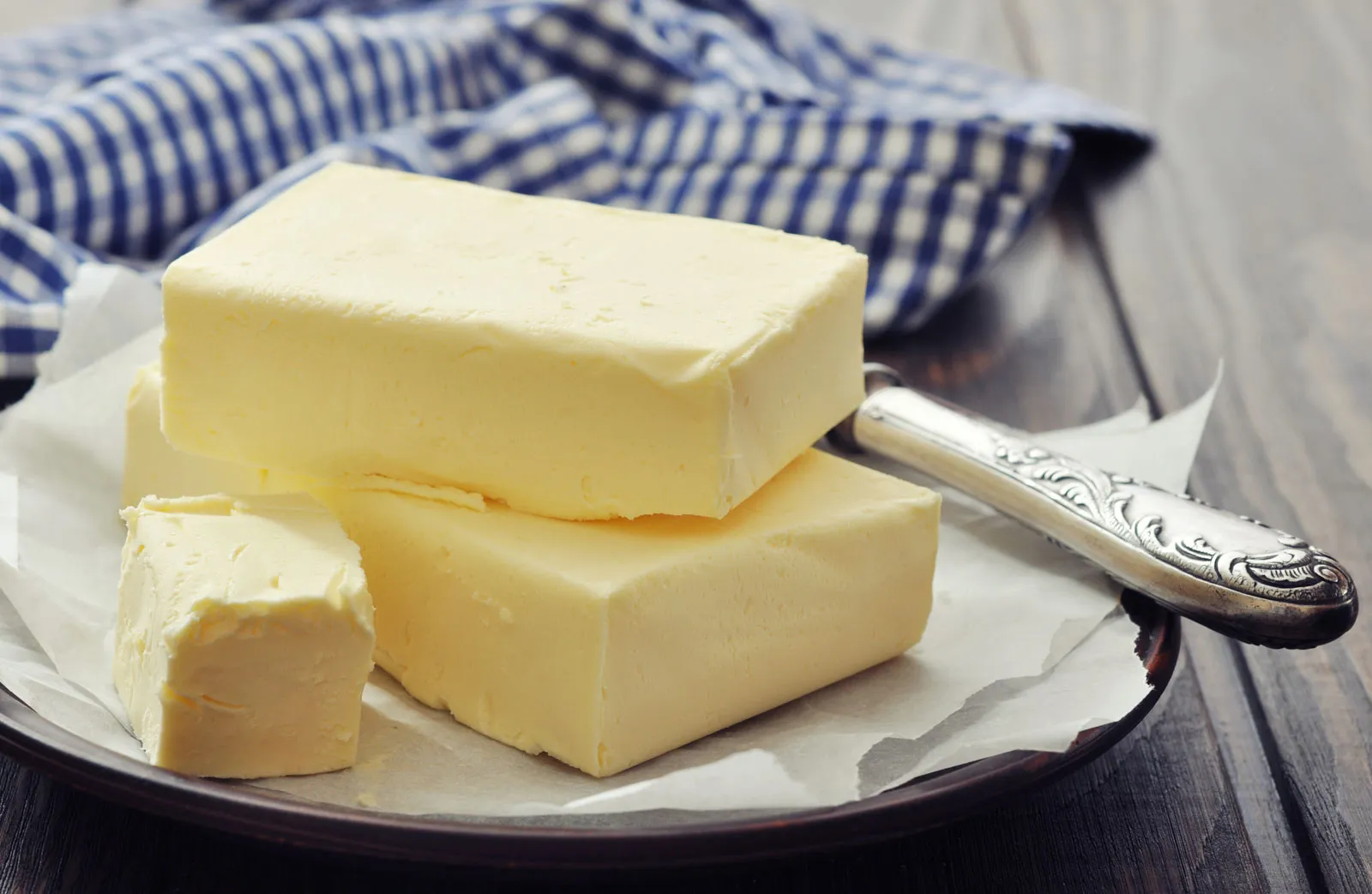 120 g butter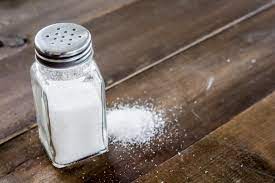 5 g of salt

1 pinch of pepper


How to make it :
1-Cut the cheese into small cubes.
2-Put the milk, salt, pepper and butter in a saucepan and bring to the boil. Remove from the heat and throw the flour into the pan.
3-Stir vigorously with a wooden spatula. Bring to a simmer, 1 or 2 minutes, to "dry out" the dough from the pan.
4- Remove from the heat and add the eggs to the dough, without stopping to work it. Add them one by one and only add the next one when the previous one is perfectly absorbed.
5-Add 5/8 of the cheese and mix well. Add the thick cream. Place the dough on the baking sheet in small piles and brush the surface with beaten egg. Prick the surface of each gougé with small cubes of cheese.
6-Bake at medium temperature (400°F) for about 20 minutes.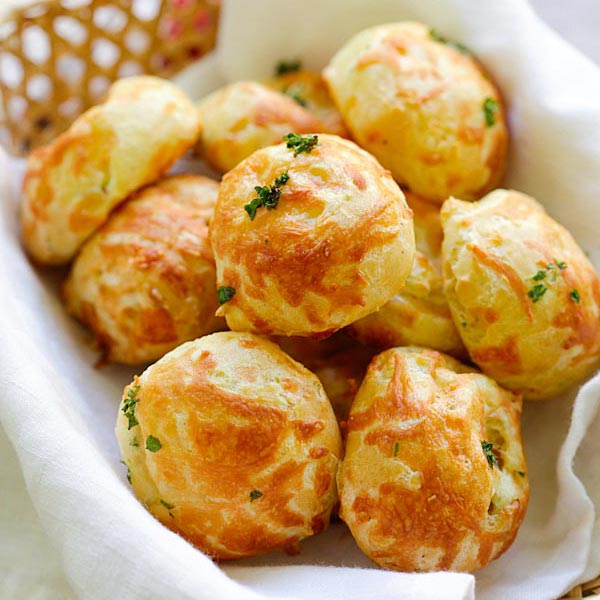 -Jade