Beaujolais nouveau

has arrived !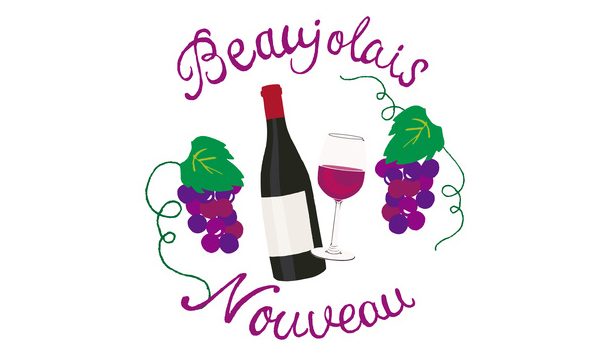 It's almost time to celebrate Beaujolais Nouveau in France! Every third Thursday of November, the French celebrate the arrival of Beaujolais Nouveau. But what does this wine festival consist of? We tell you everything in this article!
So, what is

Beaujolais Nouveau?
It is a "vin primeur" made in the Beaujolais vineyards. But what is a "vin primeur"? Well, it is simply a young wine intended to be consumed in the months following the grape harvest. It is therefore made quickly, in order to be marketed and consumed immediately. Beaujolais Nouveau is made from 100% Gamay noir with white juice. This grape variety is also the only one authorized for the production of the other red wines of Beaujolais.
what is the origin of this
festival

?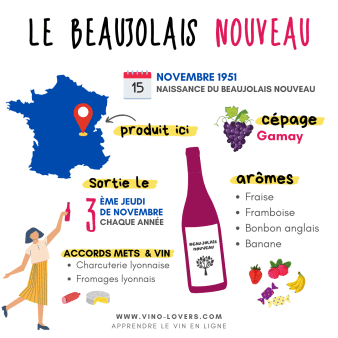 The story begins in 1951 when a new law prohibits the marketing of wines before December 15, in order to allow the appellations to benefit from the label "Appellation d'Origine Protégée" (AOP), in connection with the abolition of the "principle of staggered release of wines from the estates" which established a schedule for the release of wines into commerce in order to better plan the supply of the army. War and wine were thus intimately linked! But the Beaujolais winegrowers rebelled against this law, they wanted to sell their production earlier. Thus in 1951, the Beaujolais Winegrowers' Union asked for the possibility of selling its wines "en primeur", before the date of December 15. This request was accepted on November 13, 1951, with the publication of an administrative note specifying the conditions "under which certain wines with a controlled appellation may be marketed from now on without waiting for the general release of December 15". But don't be confused, Beaujolais nouveau is not an appellation, it is produced within the Beaujolais and Beaujolais-villages appellations of origin.
That's how the name "Beaujolais Nouveau" was created.


A bit of general
Fr

en

ch

culture...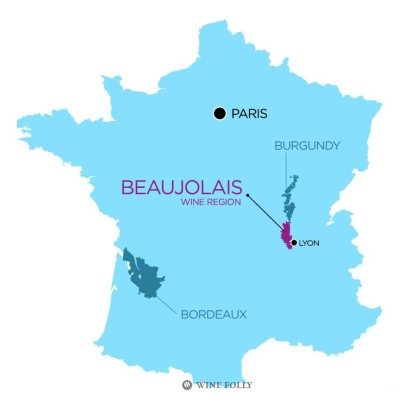 Beaujolais Nouveau is an early wine produced in the Beaujolais vineyards, obviously within the Beaujolais and Beaujolais-Villages appellations d'origine contrôlée. North of Lyon and south of Macon. But nothing like a little map to show you all this. An "en primeur" wine is not a wine to be kept, it is intended to be drunk within 3 to 6 months after its release. Ideally, serve it slightly chilled, between 14 and 15 degrees. In general, Beaujolais Nouveau has a bright red color, clear and brilliant, ruby with purple reflections, it is easy to drink. It is traditionally served with cold meats (sausage, grattons, tripe, blood sausage, etc.) and chestnuts.


The success of these young wines is due in part to their festive and convivial personalities, which inaugurate the new vintage with panache. So much so that from the 1980s onwards, a simple phrase was immediately taken up by all epicureans: "The Beaujolais Nouveau has arrived! No need for advertising, this motto is the result of the enthusiasm of the bistros and wine shops, which spontaneously display it on their shop windows. The Beaujolais producers also participate in this success, thanks to their memorable festivals. A motto that has entered the history of Beaujolais Nouveau.
Why is Beaujolais Nouveau so
successful

?

40 million bottles of Beaujolais Nouveau are sold each year. The biggest importer by far is Japan, where they celebrate the festival at the same time as us! Followed by the United States and Germany.

We like this wine because it conveys a festive and joyful image. It is simple, fruity and easy to digest (prefer organic wines from small producers). And it announces the arrival of a new "vintage" (a new year of wine). Beaujolais producers love it because it allows them to sell part of the harvest immediately.

Did you know that? About half of the volume produced is exported to Asia, notably to Japan and South Korea.

Over the years, the release of Beaujolais Nouveau has become a real event, celebrated in France as well as in the rest of the world! And what probably makes the success of this new wine is its festive, friendly and accessible image for all. Not to mention its affordable price (at least in France) and its easy-to-drink nature.




-Jade







---
Don't forget our Language Exchange event to celebrate the arrival of Beaujolais Nouveau 2022, on November 17th from 6:00 pm to 8:00pm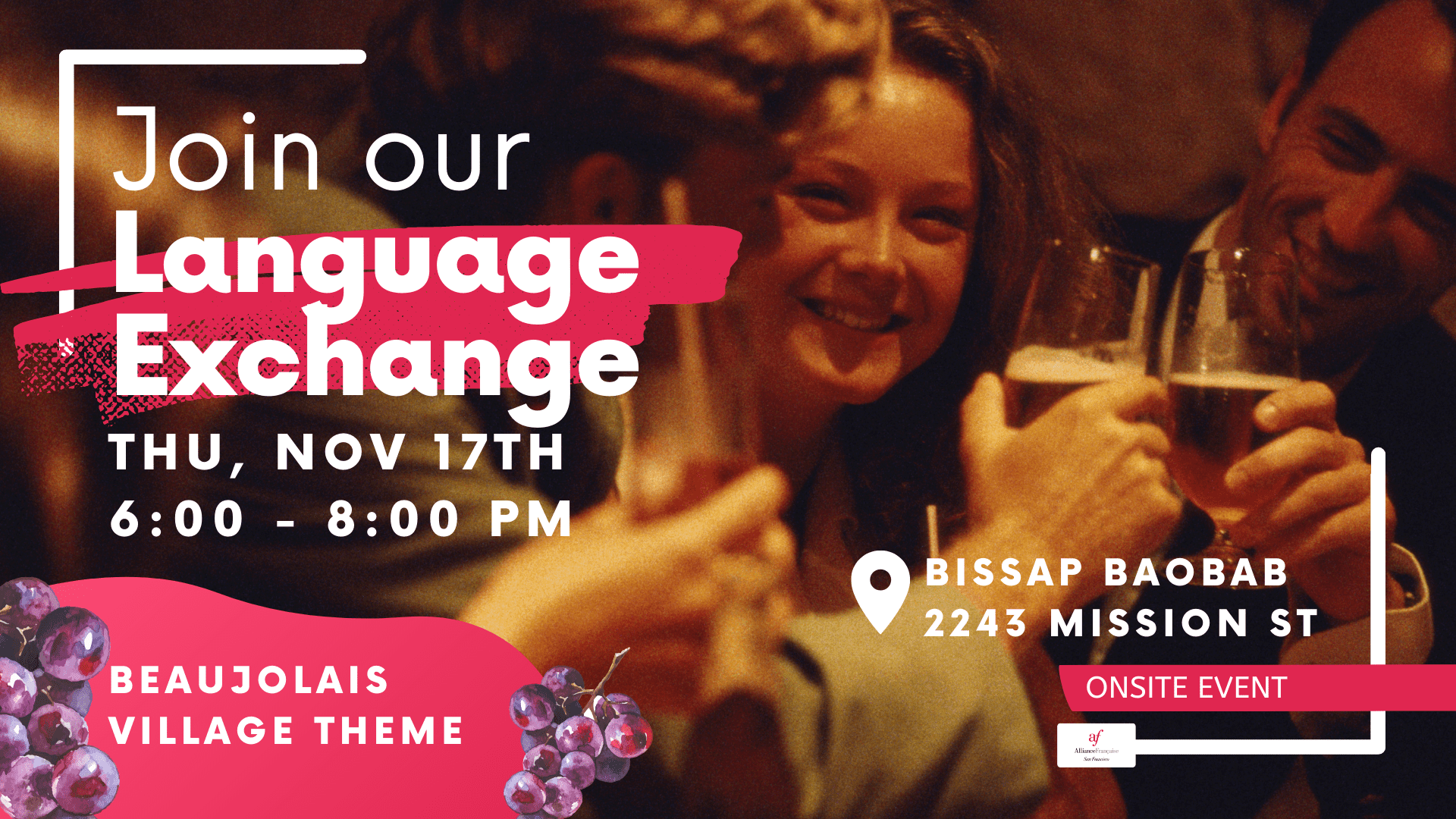 Register Here Register Here