Monet by the Water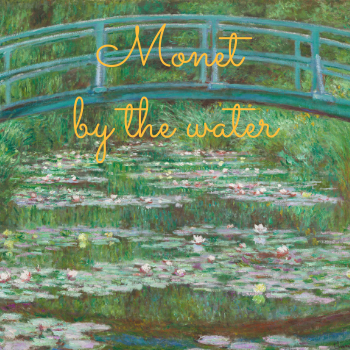 This December, an immersive Monet exhibition is coming to San Francisco, learn more about this unique digital art exhibition already featured in Barcelona, Brussels and Turin.
The aim of such an immersive experience is to enhance Monet's work for all to see, rather than crowding round individual pieces of art as you would in a normal gallery. The aim of this format is also to enable those who may have previously never enjoyed galleries to find some joy in art. Monet's work will also be sectioned into themes to create a full immersive experience into his work.
"The illusion of an endless whole, of water with no horizon and no shore" - Claude Monet.

The above quote describes Monet's will to create pieces of work that were endless, especially his famous 'Water Lillies'. Dotta, the co-founder of the Museum of Roaming Arts, describes how the exhibition will also bring to the forefront some less-known pieces of art, especially those containing large expanses such as oceans.


Read more or watch a short introduction to the exhibition.
More about Monet (1840–1926)
Claude Monet is one of the founders of the impressionist movement. In fact, the word 'impressionism' was derived from one of his paintings, "Impression, Sunrise". Nowadays, you can find Monet's work all over the world, in galleries in London, New York, Tokyo, and many more. One of his most famous well-known paintings, 'Water Lillies' currently resides at the Legion of Honor museum in San Francisco!

His work is primarily characterised by it's thin brush strokes, which focus on capturing the light and its ever changing impact on landscapes. Monet used oil paints and pastels to achieve this 'broken colour' effect in his work, shifting the focus away from the centrepieces of paintings (such as a person or boat), and onto the texture of the paint on canvas.

Find out more about Claude Monet and his works here.