Alliance Francaise San Francisco French classes and Francophone cultures
›
Products
›
Af-showcase-romane-and-gael
Showcase: Romane and Gael
Description:
✨ONSITE SHOWCASE: ROMANE & GAËL ✨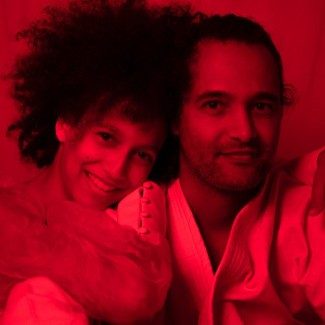 Inspired by the entire musical universe that surrounds them, Romane & Gaël will present a showcase.
Romane and Gaël's music explores themes of family and love through experimental electronic pop laden with complex polyrhythms and a weaving of heavy synths with traditional Reunionese percussion instruments and Romane's otherworldly voice.
Mixing, catchy and poppy elements with hushed and intimate moments, while displaying strong influences from Maloya and the South African Amapiano scene.
The common thread of Gaël's spatial arrangements is Romane's delicate voice, effortlessly sailing between the plaintive and the joyful, the ups and downs of pregnancy welcoming their son into the world.
This showcase will be preceded by a presentation of the duo's artistic approach and the traditional music that inspires them: Maloya.
This intervention will be in interaction with the audience. Get ready to sing and dance Reunion Island!
📆 When? Tuesday, October 11th, 6:00 pm - 8:00 pm
📍 Where? Alliance Française de San Francisco, 1345 Bush Street, San Francisco, CA 9410
💵 How much? 10$.
E-mail louise@afsf.com for any questions.