Home
›
Products
›
Af-rosa-masterclass
Description:
🇫🇷👃 EXCLUSIVE EVENT! The story of the Queen of Flowers!
Rosa is one of the most ancient flowers. No other flower has such a wide range of sizes, colors, shapes and textures.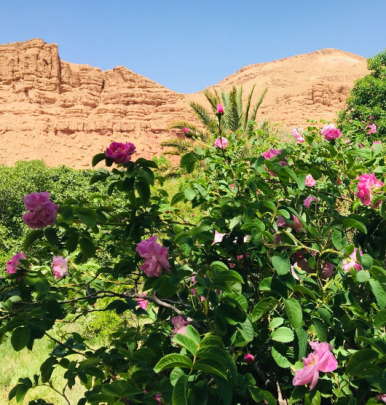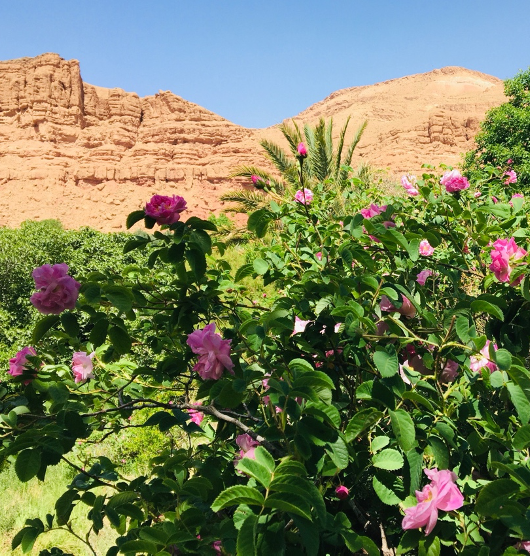 During this Masterclass, first, we will explore its complex genealogy to better understand how and why the flower has evolved. You will learn about "Wild Roses", "Old Garden Roses", "Modern Roses" and discover how both nature and men have contributed to such a wide variety of species. I will tell you about my favorite gardens to discover ancient and new species; these heavens of peace designed by talented gardeners might inspire you to create your own!
We will then focus on two specific roses cultivated for their unique fragrance: Rosa Damascena and Rosa Centifolia. You will learn about their history, their specificities and discover the famous Rose Valleys where they are cultivated in France, Bulgaria, Turkey and Morocco. I will explain how roses are processed to obtain rose essential oil and absolute and tell you about the Sulékó language of scents and the messages conveyed by the rose. As you discover our Vy Roza Eau de Parfum you will see how rose essence comes into play in a perfume to narrate a story and to reflect the state of mind of a person.
Let's dive into the world of roses and find out what is a known fact and what is still left to uncover about the Queen of Flowers, which has been fascinating painters, poets, doctors, gardeners, chemists, botanists, perfumers and chefs for centuries…

LIMITED NUMBER OF TICKETS! As we prefer small groups to encourage exchanges, there is a limited number of places available. Registration closes on Thursday, October 5, 2023.


📌How does it work?
Prior to the event, each participant will receive by mail:
- one dried bud of Rosa Damascena
- one vial of Rosa Damascena Essence diluted in alcohol (0,1 ml)
- one vial of Rosa Centifolia Absolue diluted in alcohol (0,1 ml)
- one spray-sample of Vy Roza Eau de Parfum (2ml)
- paper blotters to discover the scent ingredients and the perfume

This material shall allow you to discover the facets of Rosa Damascena at its various stages: when it is natural, when it is distilled and when it is used by a perfume designer. It will also allow you to discover Rosa Centifolia, the rose from Grasse created by Gilbert Nabonnand in 1861. The Rosa Damascena Essence and the Rosa Centifolia Absolue are among the most precious and expensive scent ingredients used by perfume designers.


📆 When? Saturday, October 21, 10:00am-11:30am. Registration closes on Thursday, October 5, 2023.
📍 Where? ONLINE, on Zoom
👨‍👩‍👧 Who? Everyone! The event will be conducted in English!
💵 How much? $45 for members or $55 for non-members - for one person + one guest (both will then share their screen and their material).


E-mail louise@afsf.com if you have any questions.


About Sulékó


This name recalls a Georgian poem, which became a very popular Russian song, "Souliko". This song is about a young man who is seeking his soul mate. It is through smelling the wonderful scent of a rose that he eventually finds her. Anastasia Sokolow, the designer, uncovered the world of perfume when she joined the Yves Saint Laurent Beauté marketing team in New York. Back in Paris, she immersed herself into this universe; she studied the history of Perfume at the Osmothèque (French Conservatory of Perfumes) and followed high-level trainings on perfume composition at ISIPCA. She then decided to pursue her dream and launched Sulékó, a Perfume House, reuniting Perfume and French Artistic Craftsmanship. Her creations were featured in Forbes, FT, Vogue… She also teach the Sulékó language of scents through live and online classes. The world of scents is fabulous and mysterious, it brought a lot of joy into her life; She now wish to share her knowledge and passion with you and invite you to experience the joy of exploring the world around you with your sense of smell!
PHOTO RELEASE: By attending this event, I hereby grant ALLIANCE FRANCAISE DE SAN FRANCISCO permission to use my likeness in photograph(s) in any publications or publicity materials (including but not limited to books, newsletters, videos and Web use), in perpetuity. I will make no monetary or other claim against ALLIANCE FRANCAISE DE SAN FRANCISCO for the use of the photograph(s).