Alliance Francaise San Francisco French classes and Francophone cultures
›
Products
›
Af-masterclass-meet-french-artist-isabelle-maynard
Masterclass - Meet French artist Isabelle Maynard
Description:
EXCLUSIVE EVENT! Meet French artist Isabelle Maynard to learn more about the artistic process of creation! 🎨
🖼️ From March 30 to May 5, 2023, Isabelle Maynard presents her new solo show "Trace Elements" with Yountville Arts. Originally from the southwest of France, the Atlantic coast, Isabelle Maynard lives, paints and finds inspiration in both her home in Toulouse and in Napa Valley! 🇫🇷 🇺🇸
During this one hour and a half Masterclass, you will get to learn more about the process of creation that the artist pursues. 🖌️
Maynard's abstract artworks are an extension of her life: each expresses her feelings. "I have to be true to myself and let everything go, then my body becomes the brush, the pencil, the reflection of my soul".
Exploring Napa's parks and trails, the outside is a constant inspiration for Maynard: "When you look at the trees, the sky and the colors". Napa Valley is full of inspiration and reminds Isabelle Maynard of her French countryside!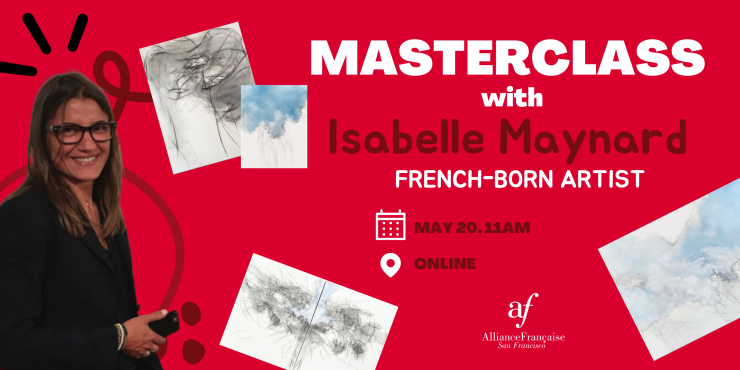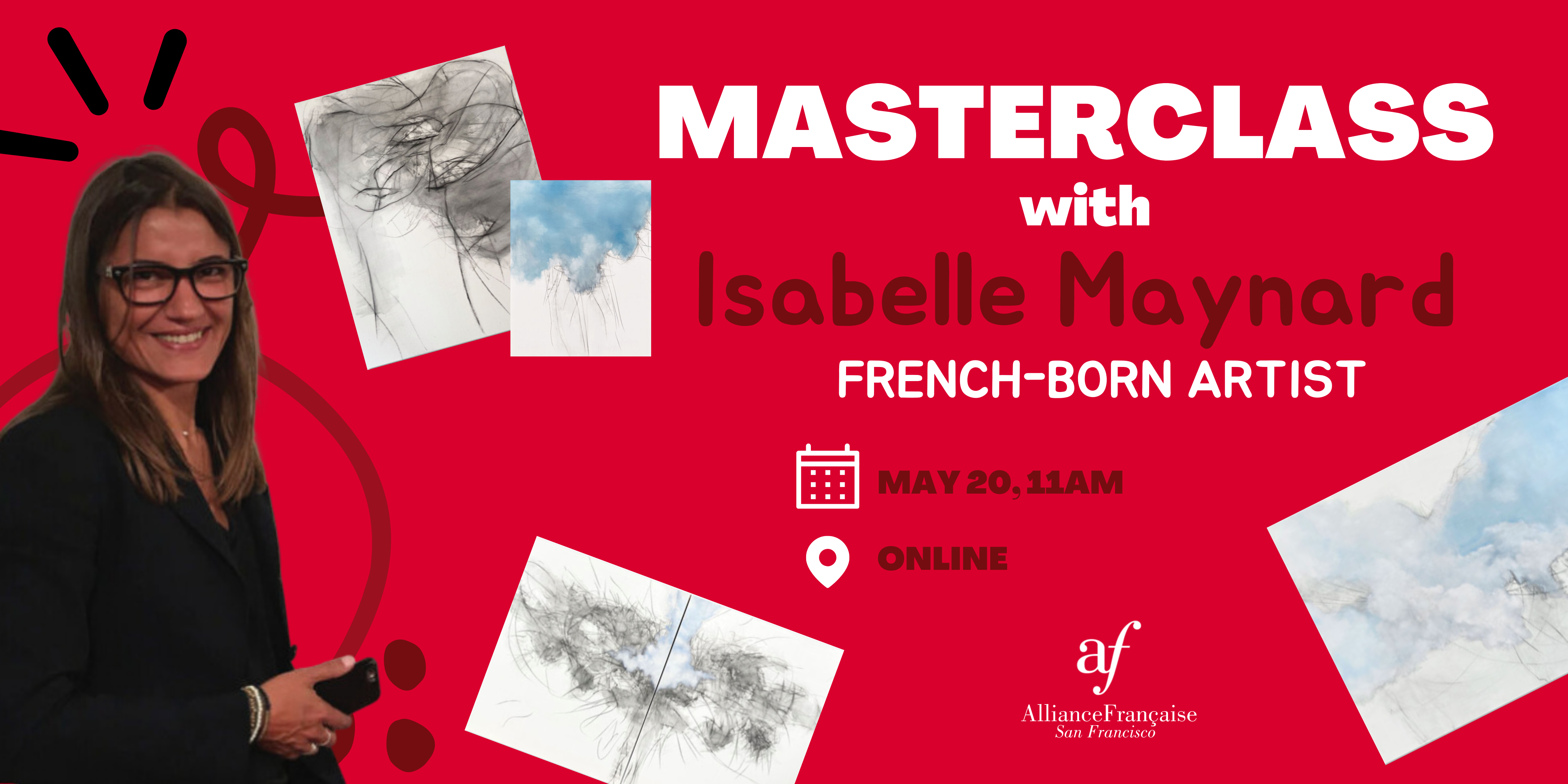 LIMITED NUMBER OF TICKETS! As we prefer small groups to encourage exchanges, there is a limited number of places available.


📆 When? Saturday, May 20, 11:00am-12:30pm.
📍 Where? ONLINE, on Zoom
👨‍👩‍👧 Who? Everyone! The event will be conducted in English!
💵 How much? $45 for non-members - $40 for members
E-mail Louise@afsf.com for any questions.


About the artist:
"Isabelle Maynard paints with a choreographic gesture. [...] She enjoys spending time outside, both in crowded city area and wild nature. Those different interactions and contemplation about life emphasise her emotions and give her a large palette to express herself. Isabelle Maynard born and raised in France, graduated from the Fine Art School of Montpellier France after few years learning psychology in Bordeaux. She was inspired by famous artist like Pierre Soulages, Tapies abstract Spanish painter and many other ones. [...] Her dream was one day to discover United States and his huge landscapes and crowded cities and be a part of her abstracts expressionist masters as Cy Twombly, De Kooning, Joan Mitchell... The mix of different cultures is the cement of her work. [...] She is dividing her time between Toulouse, France and Napa, California. She has been exhibiting in solo and group shows in San Francisco, Spain, France and her work has been acquired by famous designers in NYC , LA, San Francisco and private collectors in Paris, Barcelona, Swiss and corporate companies like Airbus who bought her work for private jets."
PHOTO RELEASE: By attending this event, I hereby grant ALLIANCE FRANCAISE DE SAN FRANCISCO permission to use my likeness in photograph(s) in any publications or publicity materials (including but not limited to books, newsletters, videos and Web use), in perpetuity. I will make no monetary or other claim against ALLIANCE FRANCAISE DE SAN FRANCISCO for the use of the photograph(s).