Home
›
Products
›
Af-bilingual-board-game-night-december-13
Bilingual Board Game Night - December 13
Description:
🎲 The Alliance Française de San Francisco is inviting you to a Bilingual Board Game Night in French! Come practice your French, "Clean Your Minds", release stress, renew energies and meet new people in an evening that is all fun, games and French! 🎲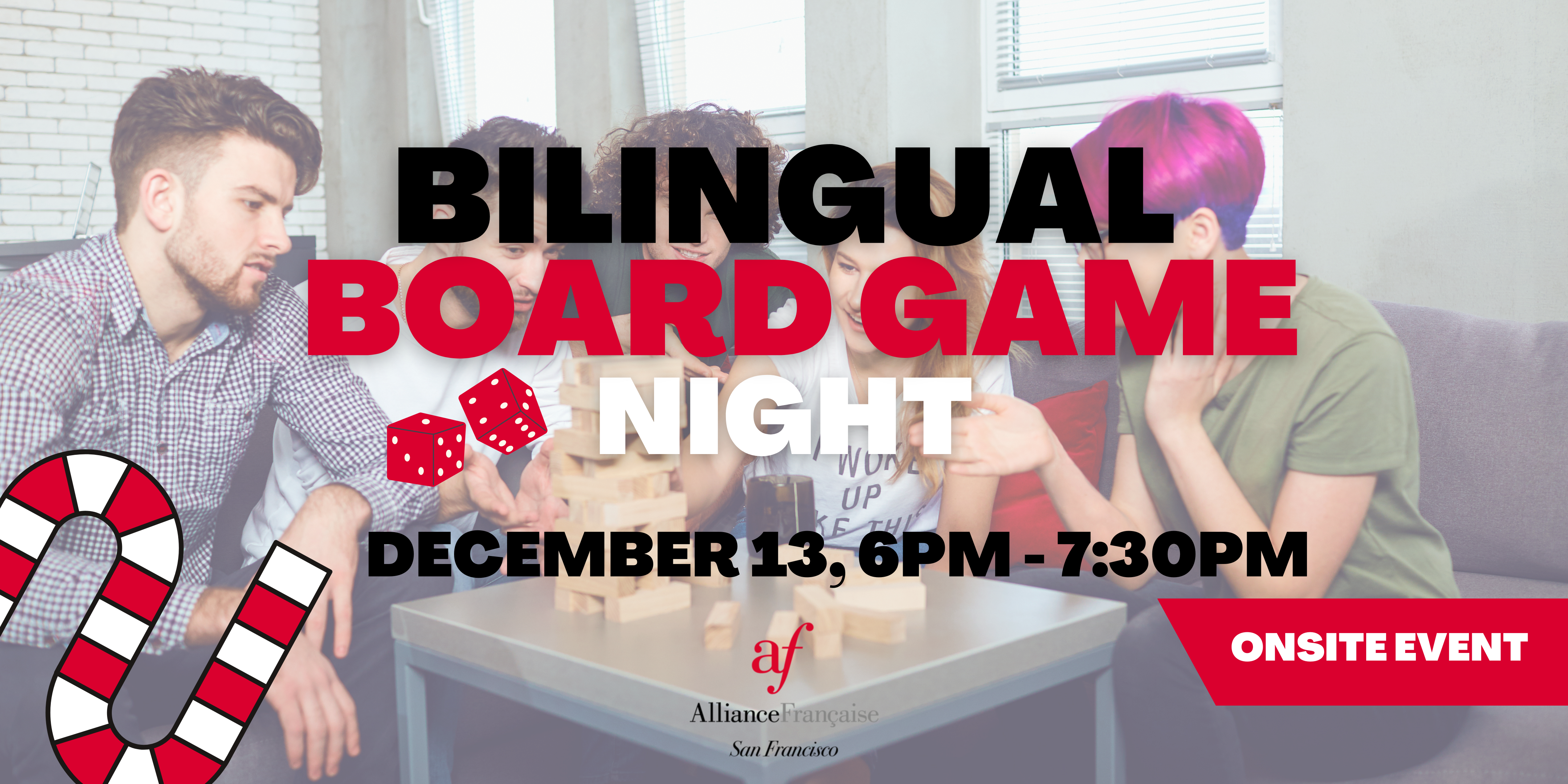 📅 When? Wednesday, December 13, from 6pm to 7:30pm
📍 Where? Alliance Française de San Francisco, 1345 Bush St, San Francisco, CA 94109
💵 Price? 15$ / 10$ for members
🫒Wine and French snacks are provided!🍷
​​♟️Our selection of games are accessible to teens and adults of all levels!
🇫🇷This event is opened to everybody, no matter what your level of French is!


Registration is mandatory so that we can plan the games!
If you have any questions, please contact louise@afsf.com


PHOTO RELEASE: By attending this event, I hereby grant ALLIANCE FRANCAISE DE SAN FRANCISCO permission to use my likeness in photograph(s) in any publications or publicity materials (including but not limited to books, newsletters, videos and Web use), in perpetuity. I will make no monetary or other claim against ALLIANCE FRANCAISE DE SAN FRANCISCO for the use of the photograph(s).