Visit dIJON
This week, the Alliance Française takes you to visit Dijon! Famous for its gastronomy and architecture, Dijon is located in the center of France, 3 hours from Paris.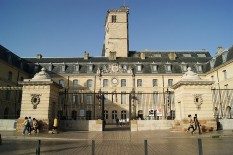 Visit of the Dukes' Palace and the medieval museum.
The tower of Phillipe le Bon is a testimony of the medieval time of Dijon. Capital of the ancient kingdom of the Dukes of Burgundy, once one of the largest on French territory. The view from the top of the tower offers a panoramic view of the entire city. The climb up the 316 steps is worth it!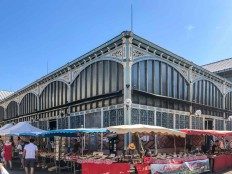 Visit of the halls: taste the culinary specialties of Burgundy.
On the menu, wine, mustard and beef bourguignon. In the Halles, you can taste all the specialties. This covered market is open in the morning until 2pm. Around, the restaurants get fresh local products every day! You will also find the biggest mustard store in the adjacent street.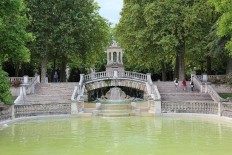 Place Darcy and its garden.
The Guillaume Gate at the Place Darcy is the Triumphal Arch of Dijon, where Dijon's Freedom Trail begins. Passing through the gate will take you into the center of the ancient city of Dijon. With its terraces with balustrades, ponds and waterfalls, this public garden created in 1880 around the water reservoir built by the engineer Darcy evokes Italy in the heart of the city. A replica of the polar bear of the Burgundian sculptor François Pompon is present at the entrance of the park.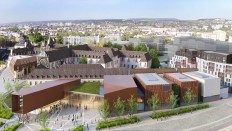 Cité of gastronomy
Between food shops, immersive experiences, gourmet bookstore and Experimental Cuisine, the Gastronomic Village sets the table for lovers of good food: (coffee, pastry, chocolate, cheese, butchery, delicatessen, mustard, art of the table ...). Everything to delight your taste buds.
And if you still have some time left, visiting the Beaune hospices is a detour that is worth it!
A hospital foundation from the Middle Ages, the Hospices de Beaune is one of France's most prestigious historic monuments. Its flamboyant Gothic architecture, its polychrome roofs and a renowned vineyard make this museum one of Burgundy's gems. The Hospices de Beaune is also famous for its 60 hectares wine estate, producing prestigious wines, sold at auction on the third Sunday in November.

And here are our tourist recommendations, hoping to have inspired you the desire to travel to Dijon !