Recipe : Seychelles sweet potato cake
Head to the little paradise of the Indian Ocean: the Seychelles! Discover a sweet and original specialty: the sweet potato cake! More commonly known as "Gâteau di patate", this light and flavorful sweet is a delight for young and old alike!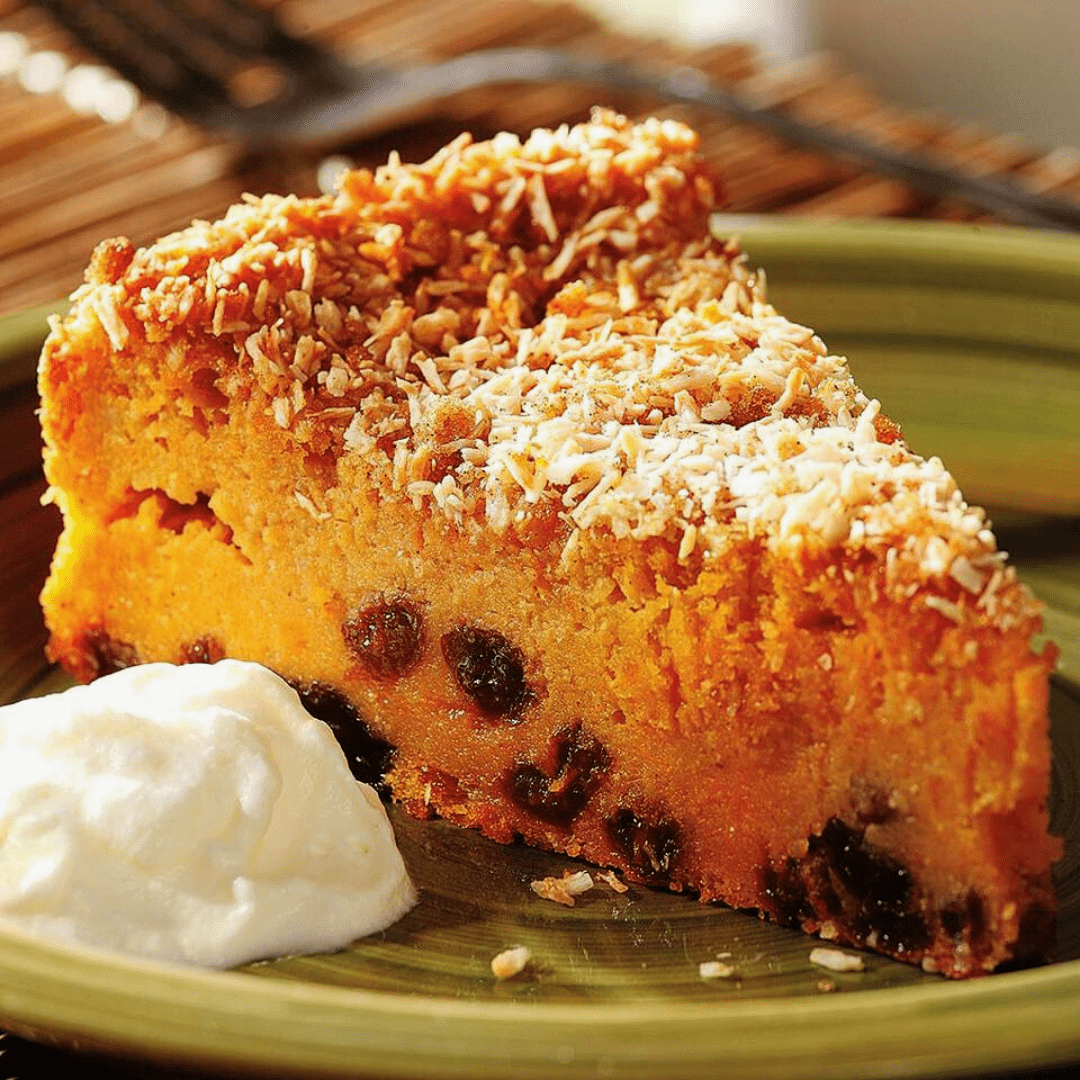 Ingredients
(For 6 people)
1 kg of sweet potatoes (35.27 Oz)
4 eggs
80 g vanilla cane sugar (2.80 Oz)
8 cl of rum (6 Tbsp)
50 g of raisins (1.76 Oz)
If you need help converting the units: Kitchen Calculator

How to do the sweet potato cake?

1- Soak the raisins in rum and lukewarm water for about 2 hours.
Peel the sweet potatoes.
Wash them and cut them into pieces.
Bake them for 15 minutes in a steam oven at 212°F.

2- Beat the eggs with the vanilla sugar.

3- Mix the sweet potatoes with a little bit of the rum and warm water mixture (without the grapes).


4- Pour the mixture with the eggs and mix.


5- Pour into a buttered or siliconized cake pan.


6- Preheat the oven to 284°F. Bake for one hour.


Check the cooking with the point of a knife. It should come out dry.
Tips:
-You can replace the vanilla sugar with cane sugar and add vanilla essence to your mixture
-For a fluffy, light cake, beat the eggs until smooth and airy!
Bon appétit!
Source : https://latendresseencuisine.com/recettes-seychelloises/