Recipe: Mousse au chocolat

Discover the recipe of the mousse au chocolat, a delicious French dessert easily made. Perfect to end the meal with a note of greediness that will melt all your guests, young and old.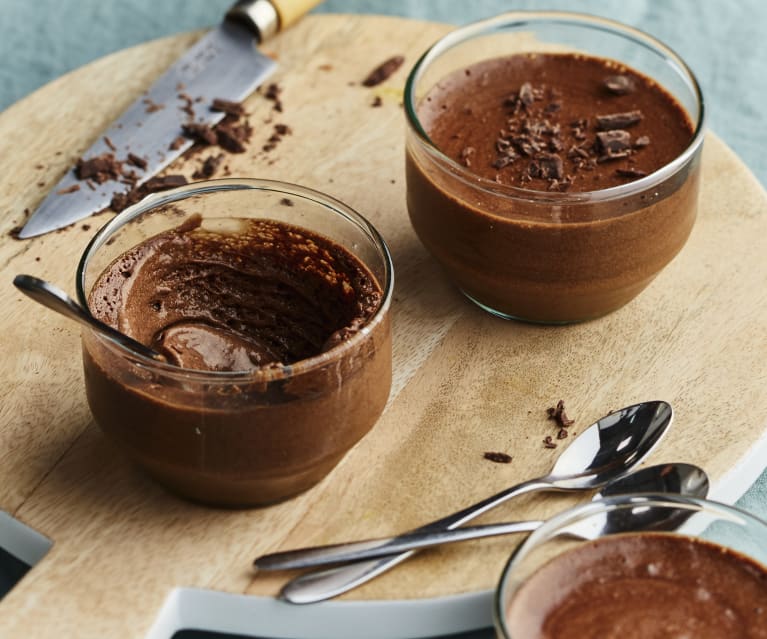 INGREDIENTS:
(4 persons)


6 oz bittersweet chocolate
4 eggs, divided, at room temp
1 Tbsp sugar
1 tsp pure vanilla extract
Pinch salt

If you need help converting the units: Kitchen Calculator
Photo: Cokidoo
How to make mousse au chocolat ?
1- Melt the chocolate either in a double boiler or in the microwave on low heat. Set it aside to cool slightly.
2- In a medium bowl, beat the egg whites to stiff peaks.
3- Lightly beat the room temperature egg yolks with the sugar, vanilla, and salt to mix.
4- Slowly add the egg yolk mixture to the melted chocolate.
5- Gently stir the chocolate mixture into the stiff egg whites, using 1/3 of the chocolate at a time.
6- Pour the mixture into serving bowls.
7- Refrigerate for 4 hours before servings. (Mousse au chocolate will keep nicely in the refrigerator for 4 days.)


Bon appétit !

Did you Know it ? French King Louis XVI (18th century) would have been one of the first to taste a chocolate mousse thanks to the inventive talent of one of his cooks, the Swiss Charles Fazi. The term "mousse au chocolat" was coined a little later, in the 18th century, by another chef named Menon.

Recette : https://www.curiouscuisiniere.com/