Chebakia
Did you know ?
The chebakia is a Moroccan pastry in a rolled form. It is sometimes compared to the Moroccan cookie or donut. Moroccans prepare chebakia mainly to accompany the harira during the fasting month of Ramadan. It can also be found at parties and weddings.


Ingredients:
7 cups of flour
1/2 cup of almond powder
2 cups of honey
1/2 cup of butter
10 cl of orange blossom water
1 sachet of yeast
1 pinch of cinnamon
1/4 cup of olive oil
Oil for frying
1 cup of sesame seeds



utensils:
1 cling film
1 rolling pin


How to make the famous ratatouille ?
1. Mix flour with baking powder, almond powder and cinnamon.
2. Melt the butter.
3. Mix melted butter with sesame seeds and olive oil. Add to the dry mixture and mix well until you get a compact dough.
4. Divide the dough into several balls and wrap them in cling film.
5. place in a cool place for 15 minutes.
6. On a floured work surface, roll out each ball of dough thinly with a rolling pin.
7. cut rectangles of about 2 inches with a notched rolling pin and make 4 or 5 notches in each rectangle.
8. Form the chebakia. Detach each slit from the rectangle and cross them until each one is crossed on the right or on the left then pinch the ends to weld. Stretch until you get a diamond shape.
9. Heat the honey in a double boiler. Dip the chebakia in the boiling frying oil and then in the honey.
10. Roll in sesame seeds and repeat the operation for each chebakia.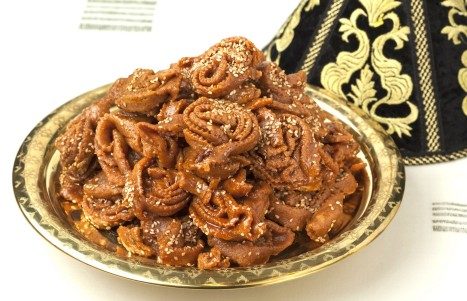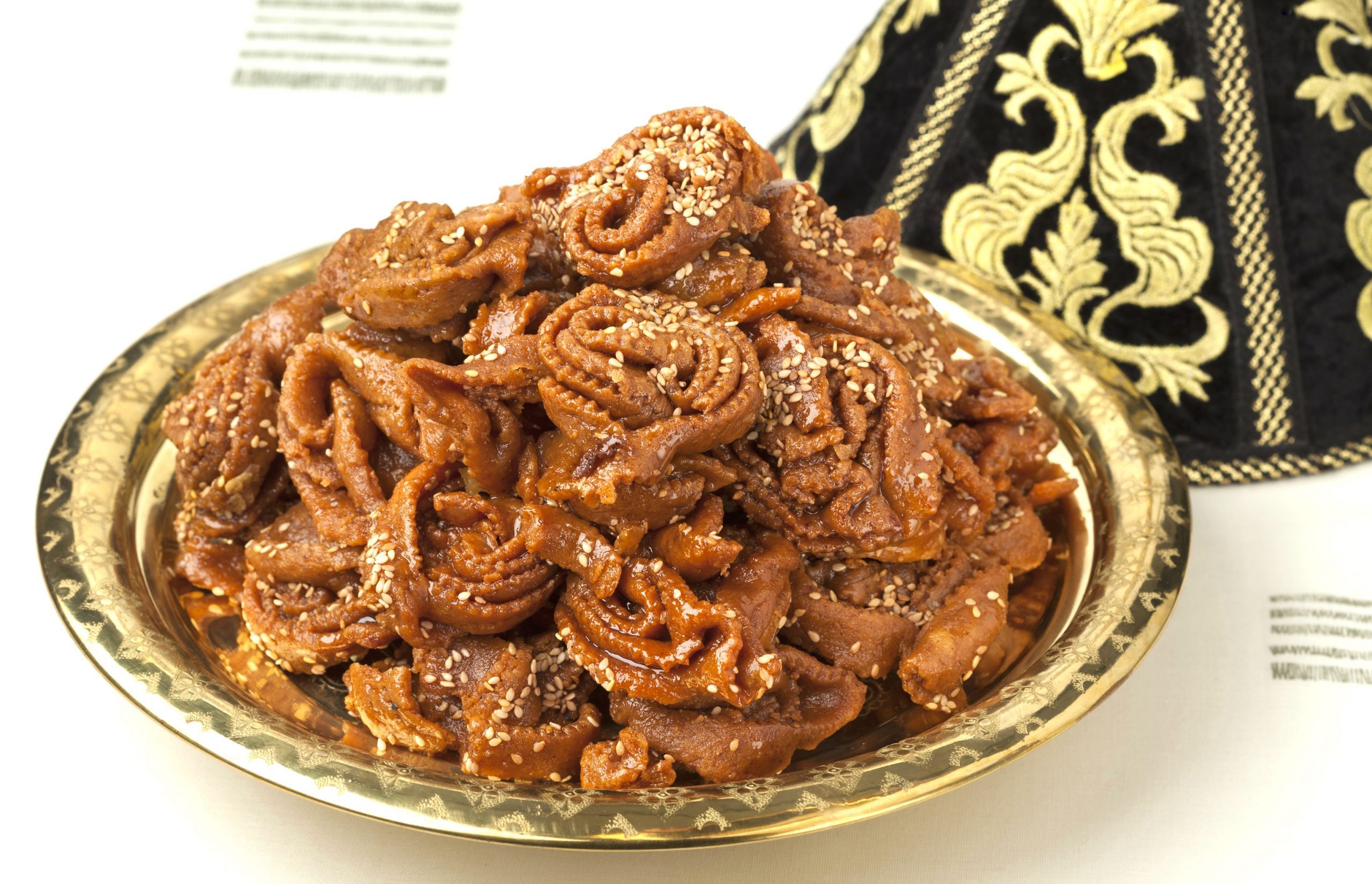 En

joy !