Catherine Deneuve: An icon of French cinema with an international reputation!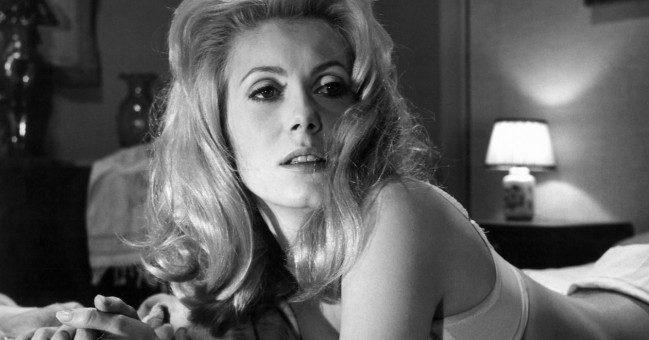 Born in 1943 in Paris, Catherine Deneuve is a French actress as well as an occasional singer, model, and producer considered one of the greatest French actresses of her generation. In numerous movies such as "The Umbrellas of Cherbourg", "The Young Girls of Rochefort", "Donkey Skin" or "Belle de jour", she has marked generations of moviegoers...

Here is all you need to know about Catherine Deneuve!



Youth and debut on the screen

Catherine Dorléac's youth was marked very early by the cinema. Born into a family of artists on October 22, 1943, she began by dubbing children's voices in Paramount films. She began on the screen as an extra in her teens.
She took the stage name Deneuve, the surname of her mother. She was hired at 20 years in "Vice and Virtue" by the pygmalion of female stars: Roger Vadim. From her union with the director will be born a son, Christian, who will also become an actor.

It was Jacques Demy who imposed Catherine Deneuve thanks to the astounding success of "The Umbrellas of Cherbourg" (1964, Louis Delluc Prize and Palme d'Or at Cannes). The film made her immediately famous, in a role that emphasizes her neat elegance of beautiful young girl pure and blonde, and representative of a certain idea of French chic and the feminine ideal.
Faithful to this director, Catherine Deneuve also turns under his direction "The Young Girls of Rochefort" (1967) - which she shares the poster with her sister Françoise Dorléac - "Donkey Skin " (1970), and "A Slightly Pregnant Man" (1973).



"Belle de jour", the film that marked a turning point in his career
Roman Polanski was the first director to sense the dramatic potential of the actress: In 1965, he broke his smooth image by entrusting the role of a female serial killer in "Repulsion" (1965).
With the director Luis Buñuel, she creates unforgettable characters of icy sophistication and psychological ambiguity. "Belle de jour" (1967), in which she plays Séverine, a young woman from the bourgeoisie who decides to prostitute herself freely, will offer a turning point. During a shooting that she admits was difficult, Catherine Deneuve had to forget the romantic and reserved young girl of "Umbrellas" for a more vicious, even masochistic character. From this collaboration with Luis Buñuel was also born "Tristana" (1970).
A shower of awards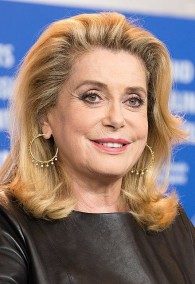 With nearly 130 films to her credit, Catherine Deneuve is one of the most prolific French actresses. Many of her films have exceeded the million spectator mark. Nominated 14 times for the Césars, she received in 1981 the César for Best Actress for "The Last Metro" by François Truffaut and in 1993 for "Indochine" by Régis Wargnier. She was even nominated for the Oscar for Best Actress for this film.
In 1994, she co-presided the 47th Cannes Film Festival with Clint Eastwood and awarded the Golden Palm to "Pulp Fiction" by Quentin Tarantino.

In 1999, she was chosen by UNESCO to be an ambassador for the preservation of film heritage. In a career spanning 60 years, Catherine Deneuve has gone from being the muse of the greatest directors to a key figure in the French film industry. Her filmography and her strong personality today impress many generations.

Check out the trailer for "Belle de Jour" here!
How about coming to discuss the film with us? Watch the film and then come discuss it in French with our teacher Coline and the other participants at our next Ciné-Canapé Workshop!
When ? January 27th, 3:00 pm - 4:00 pm.
You can RSVP to this event on our EventBrite link: https://www.eventbrite.com/e/online-cine-canape-belle-de-jour-tickets-210157234947?


Source:
https://en.wikipedia.org/
https://www.allocine.fr/
https://www.gala.fr/