Apple, endives and walnuts salad

Spring is finally here, and with it comes fresh fruits and vegetables! Discover a light and tasty recipe typically French: the endives, apple and walnuts salad!
Ingredients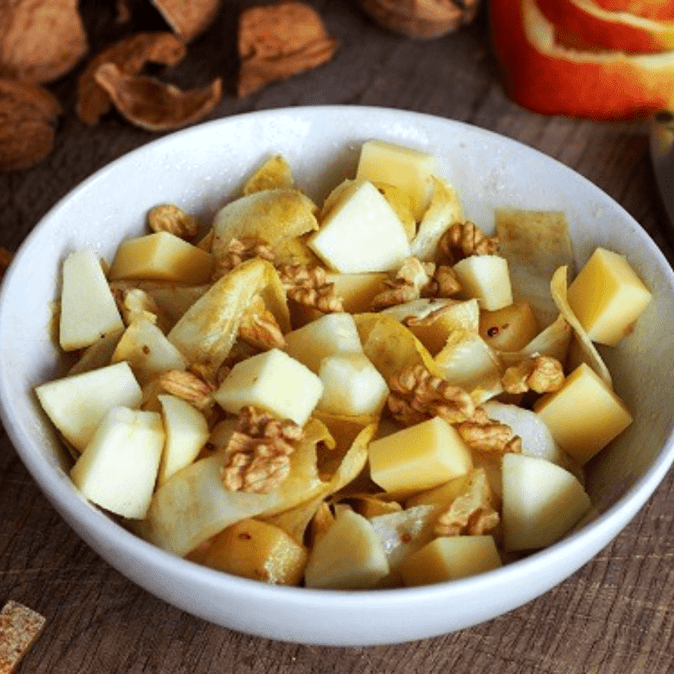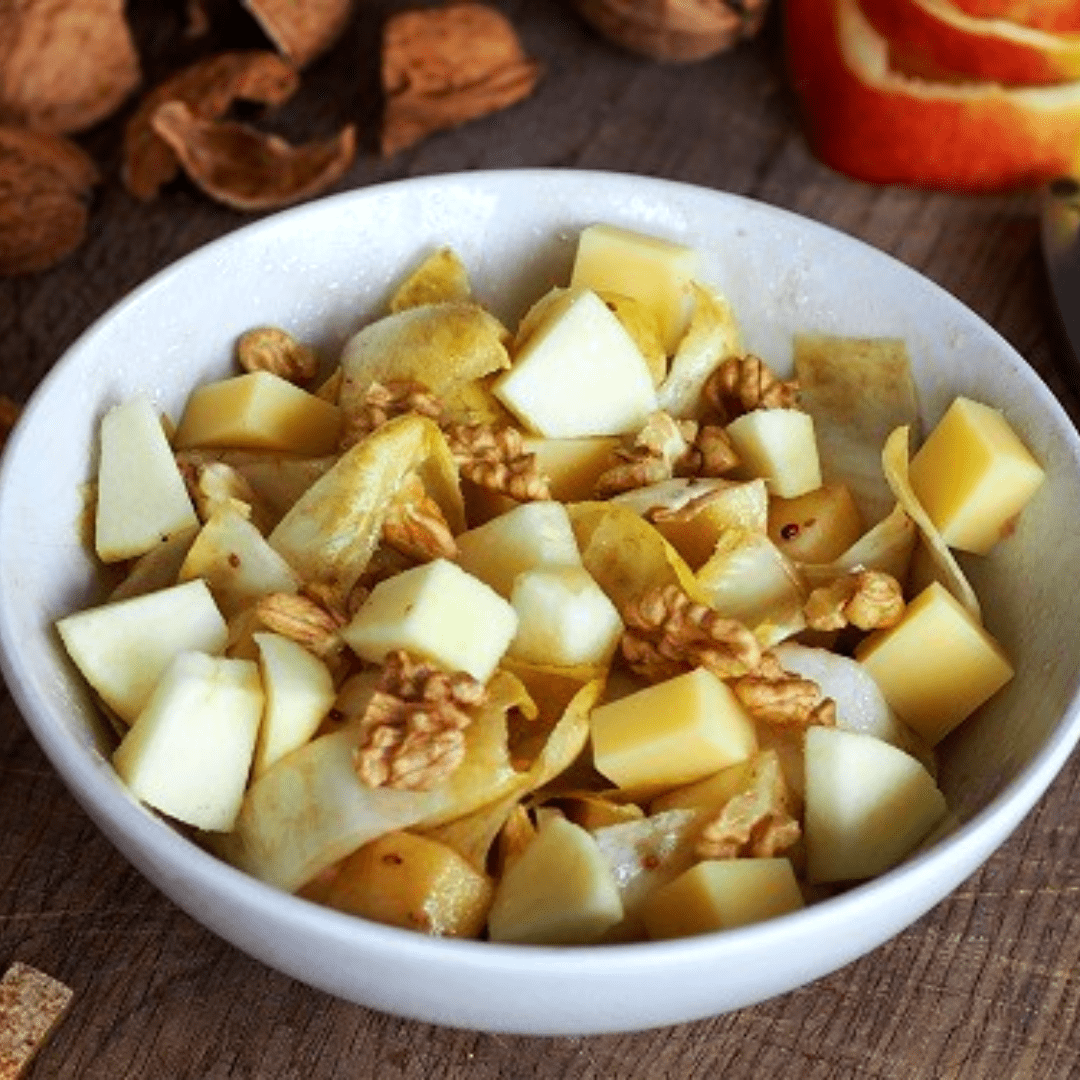 (For 6 people)

4 endives
2 apples
110 gr Comté (3.88 Oz) (or your favorite cheese)
1cup walnuts
1 tablespoon vinegar wine vinegar or balsamic vinegar
2 tablespoons olive oil
1 teaspoon whole-grain mustard
salt and pepper

If you need help converting the units: Kitchen Calculator
How to do endives salad ?
1- Wash and cut endives in slices. Peel and cut apples in cubes.


2 - Cube cheese.

3- Make dressing by pouring first vinegar and adding pepper. Pepper dissolves better in vinegar alone.


4- Add mustard and salt, stir. Finally pour in olive oil while stirring.


5- Assemble by putting all in a bowl. Mix with dressing only before serving.
Bon appétit!


A few tips to cook endives :
Appetizers: Belgian endive leaves hold their funnel-like shape when separated, making them ideal finger food, canapes, or substitutes for chips when served with dip. Tuck a slice of creamy cheese like Brie on the wide end of cleaned outer leaves, topped with ½ teaspoon of compote, marmalade, or jam.
Endive salads: As a salad green, the strength of the endive lies in its crisp structure and palate-cleansing bitterness. Frisée is perhaps the most common. Slice Belgian endives thin and horizontally for more delicate ribbons in a mesclun mix.

Sautées, roasted, baked, or braised: Belgian endives can be braised whole or halved and served as a side dish; baked into a gratin… Everything is possible !
Source : https://www.myparisiankitchen.com/en/french-mixed-endive-salad-with-apple-cheese-and-walnuts/