All about French cheese!
It is well known that France is the country of cheese! It is even a national pride. Since when have we eaten it? How do we differentiate them? How many of them are there? Why is cheese so loved by the French?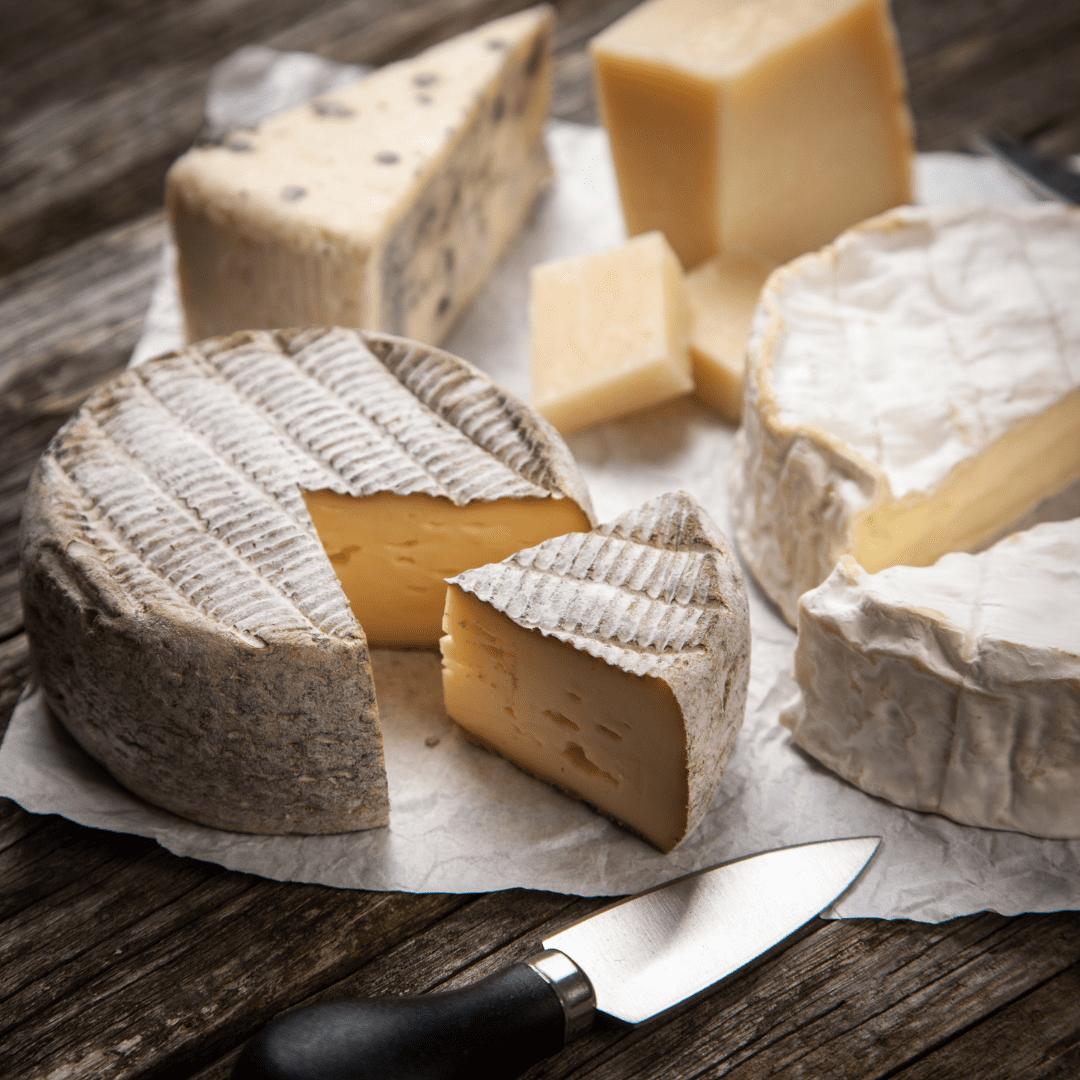 The French and cheese
Europe is the continent that produces and consumes the most cheese. And it is in France that the records have exploded, with the average French person consuming 25.9 kilos of cheese per year per person.
France is the country that has developed the most cheese specialties with different tastes, textures and colors. These cheeses have become part of our customs and traditions.
The culture of cheese has crossed civilizations. Originally, cheese was created by an accident of conservation of milk produced by goats, cows and sheep. The Romans were the first to introduce cheese in France.
In general, cheese is eaten before dessert to bring out all its flavors. It is served in a dish at room temperature and is accompanied by its faithful friend, the wine. The cheese-wine pairing is a symbol of tradition and habit within French culture. Cheese embodies a regional heritage.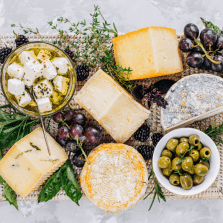 How to differentiate FRENCH cheeses?
Several kinds of cheeses exist. They differ in particular by their aspect, their firmness, their crusts and by the methods of manufacture. Cheeses are also differentiated by their taste. We find cheeses with a rather sweet flavor and on the other hand, cheeses rather strong in mouth or having particular tastes. All these variations cause the cheeses to be used in many different recipes adding value to different types of dishes and culinary preparations.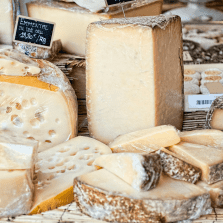 The different types of FRENCH cheeses
Even if it is difficult to know the exact number of cheeses manufactured on French soil, François Robin, Lead Worker of France in Creamery and Cheese-making, estimates that 2000 cheeses would be an approximate number to quantify them. He even asserts: "There are enough cheeses in France that no one could have tasted them all".


In France, we will find several distinct families of cheese including mainly:
Fresh cheeses (Brousse de Provence...)
Soft cheeses with bloomy rind (Camembert, Brie, Coulommiers...)
Uncooked rindless cheeses (Cantal, Mimolette, Raclette, Saint-Nectaire, Reblochon...)
Uncooked rennet cheeses (Comté, Beaufort, Emmental...)
Blue-veined cheeses (Roquefort, Bleu, Fourme d'Ambert...)
Soft cheeses with washed rind (Pont l'Evêque...)

So... Would you like a little piece of French cheese?


Are you interested in gastronomy and culinary specialties?
Don't hesitate to join our next free one-hour workshop "Let's Talk" to discuss in French and in English about gastronomy and culinary specialities!
When ? January 14, 2022 from 10:40am to 11:40am
You can book your ticket directly on the Eventbrite link below:
https://www.eventbrite.com/e/lets-talk-discutons-topic-gastronomie-et-specialites-culinaires-tickets-205601438437
Source : https://www.fromages-terroirs.com/