En Vadrouille...#7
- Centre-Val-de-Loire -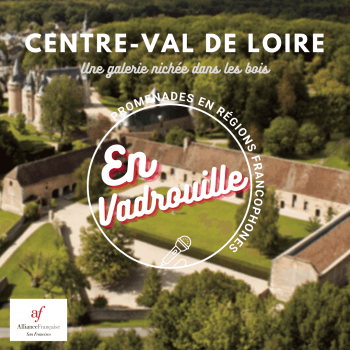 Level A1-A2, in this podcast we like to go off the beaten tracks. That's why we will talk with Laura Capazza Durand, the current president of the gallery Capazza. A special place in the lands of Sologne, into the woods, dedicated to contemporary art.

Level  B1+ (Intermediate and above), to get it right, we'll see different point of view. Elisabeth Dousset will talk about her experience as a loyal visitor and a collector. Laura Capazza will give us her expertise and Andoche Praudel will explain what's an artist associated with the gallery since 1996.
Listen to our podcasts on Spotify, Google Podcast and Pocket Podcast or via Anchor.
More about the Galerie Capazza.