En Vadrouille...#4
- Bourgogne -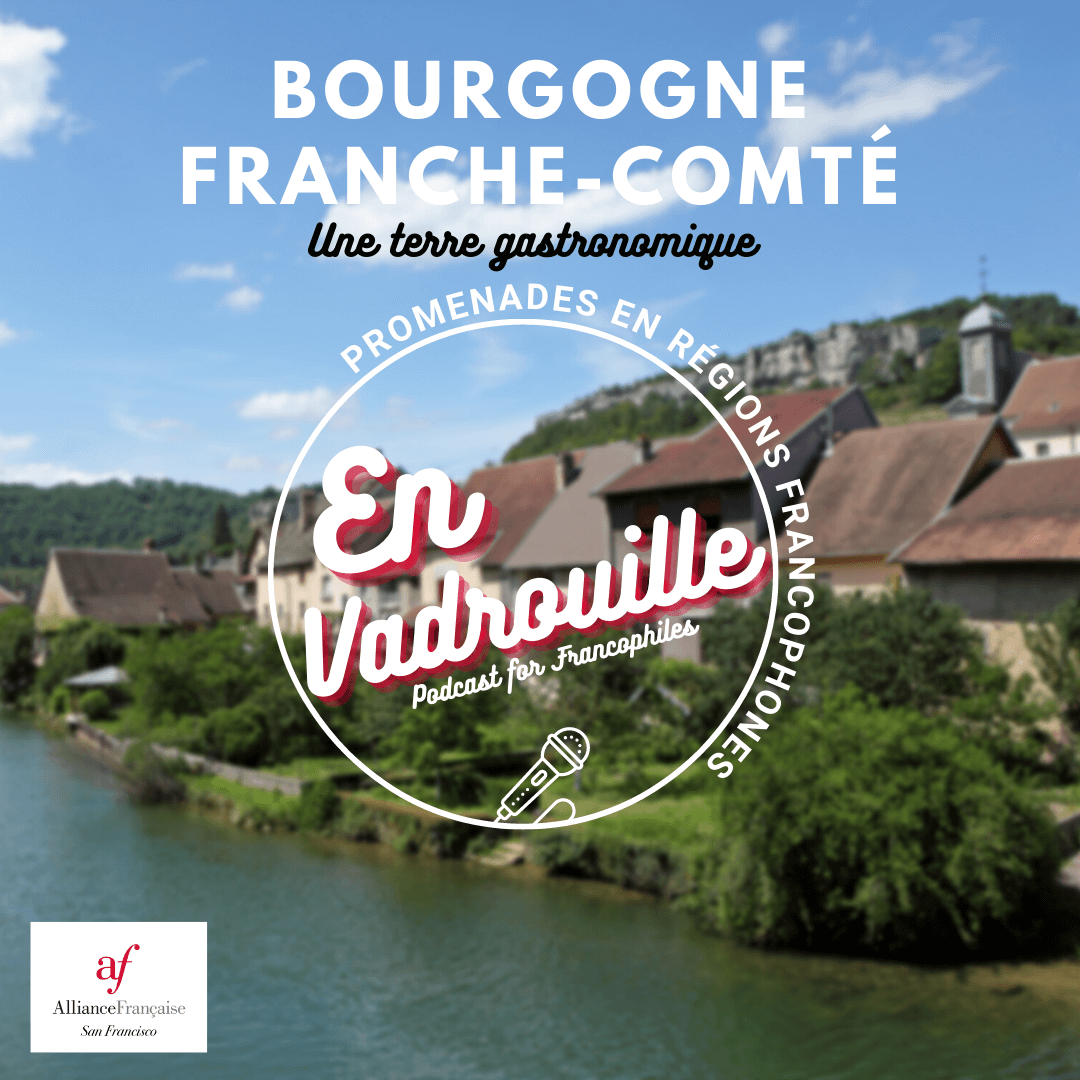 A1-A2 levels, meet the master chef Jean-Michel Lorain to discuss Burgundian gastronomy and his successful career!

B1+ levels, Jean-Michel Lorain, will present you his 2-star restaurant at the Michelin Guide, La Côte Saint-Jacques, with Burgundian cooking chef, Claude Godard, leaving in New York!
Finally, Bourgogne promotion manager Cécile Ambacher will complete this meeting of gourmets speaking about the local gastronomy.
Discover the podcasts En Vadrouille on Spotify, Google Podcast, Pocket Podcast or via Anchor.