En Vadrouille... #2
-Sud -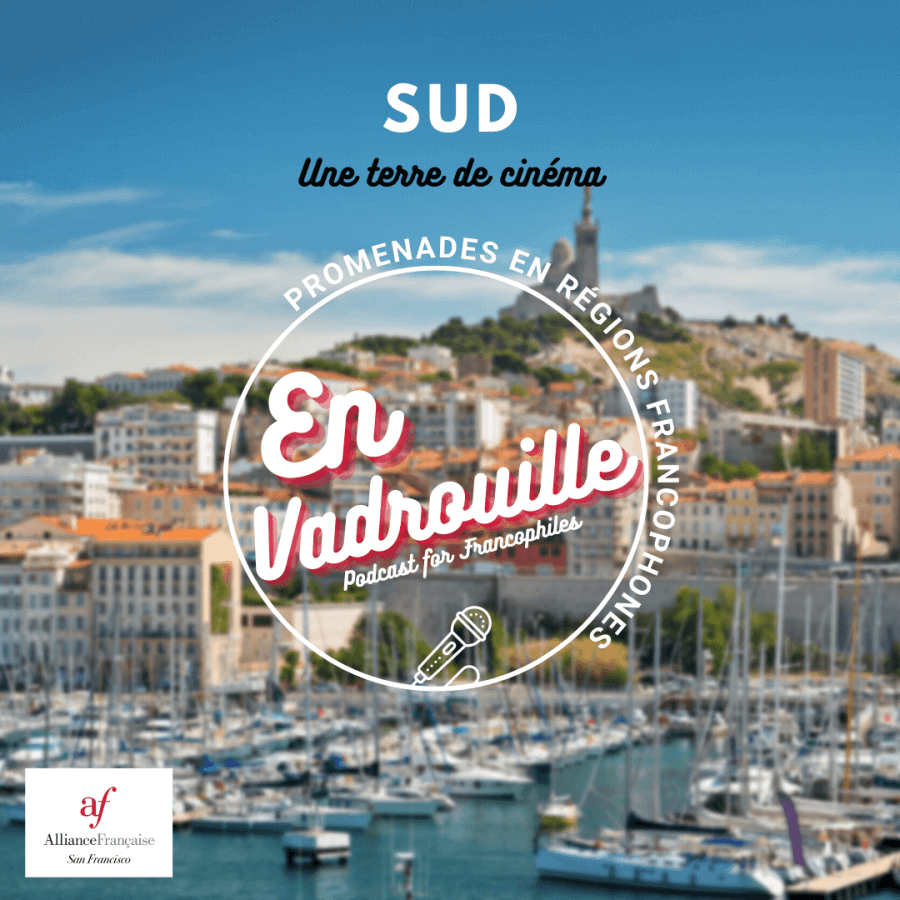 This podcast leads you to the South region of France, especially in the big city of Marseille!
For B+1 levels, you will discuss cinema in the South region with Silvie Allemand, Assistant Director at the Metropolitan Tourism office, Vanessa Kuzay, Project Manager to promote local cinema. Then Charlotte Le-Bos Schneegans, working for the cinema development in the South region.
And for A1-A2 levels, listen to a discussion with Vanessa Kuzay about Tom McCarthy Stillwater's new movie, shot in the city of Marseille last year with Hollywood actors.
Discover the podcasts En Vadrouille on Spotify, Google Podcast, Pocket Podcast or via Anchor.