En Vadrouille #1... Normandie
- Les mémoires du Débarquement -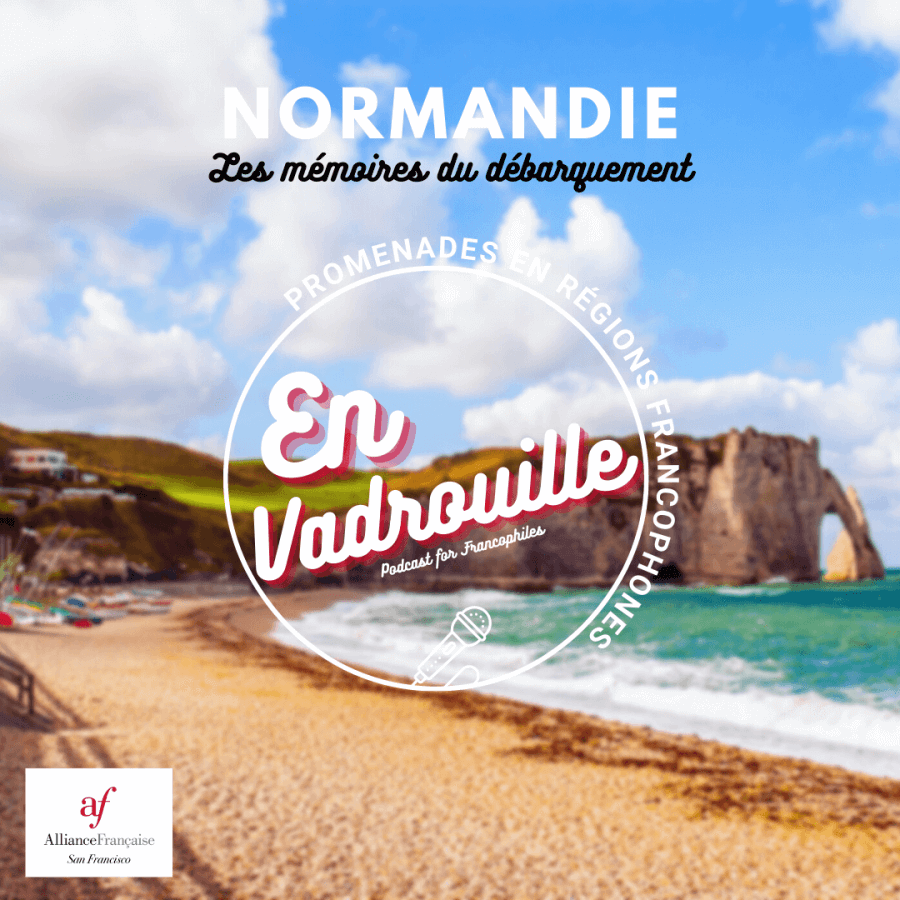 Let's return today to the History of France with a commemoration of the Normandy landings on June 6, 1944.
The region made a memory work to commemorate this day when Americans, Canadians, and English people landed in Normandy to fight against the German Occupation.
A1-A2 levels, you will listen to Valérie Joannon, working at the regional tourism committee of Normandy, for a tribute to Dwight D. Eisenhower.
B1+ levels, you will listen to Emilie Bonnet, Dominique Saussey, and Noëmie Berthet, all working for the Normandy region, talking about this memory work.
Discover the podcast En Vadrouille on Spotify, Google Podcast, Pocket Podcast or via Anchor.
afsf@afsf.com