Get ready for your French journey!
- Special offer:
20% discount on French for Travelers workshop
Since traveling to France is now becoming a reality, we have prepared several useful tips for you to get the most out of your trip.
As part of the Bastille week celebration, we have prepared a special offer for you: 20% discount on the French for Travelers workshop (offer is valid until July 20th, 11:59 pm). The workshops will take place on July 24th and August 28th.

To register with a 20% discount click here.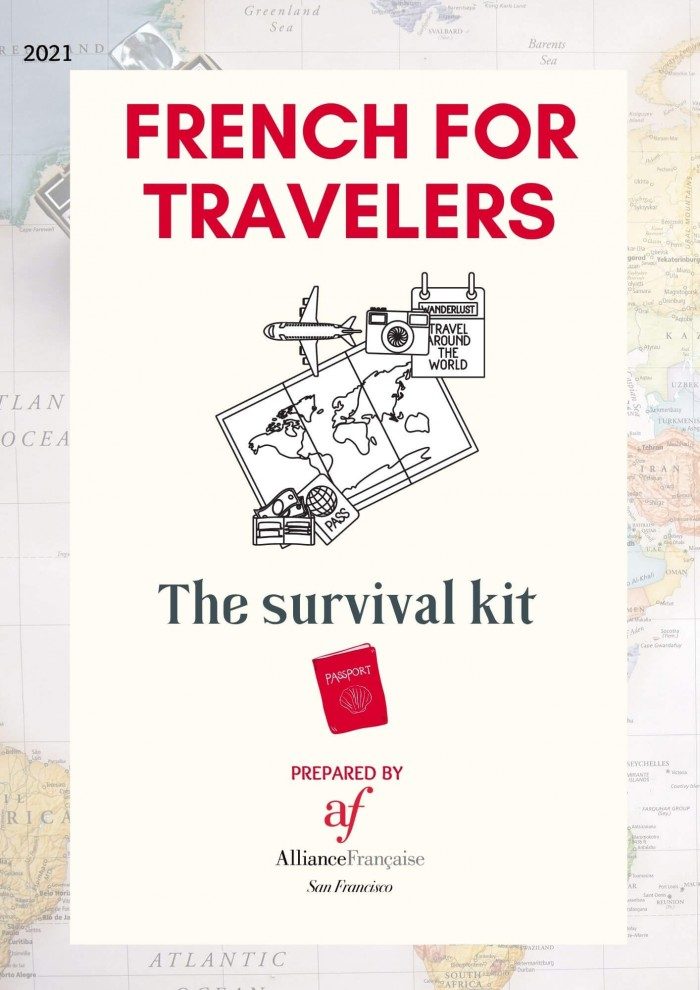 French for Travelers workshop overview:
New to French and would like to learn some basics before your trip to France? Visit our French for Travelers workshop and worry no more.

This is a great opportunity to learn useful vocabulary, phrases, and general guidelines on how to make the most out of your trip, get to know the locals better (ever wondered how to start a small talk yourself?) and experience the French culture to the fullest.
While in France, do what French do. We call it a "survival kit", not only you will learn how to greet someone or order un café avec un croissant, but also how to act and what to expect.
Let's learn French together!
You are almost ready for your trip!

Check out our Travel Bucket List to not miss out on any opportunity while in France. Check off all your goals for the trip and share with us which you were able to accomplish and found the most exciting and fun!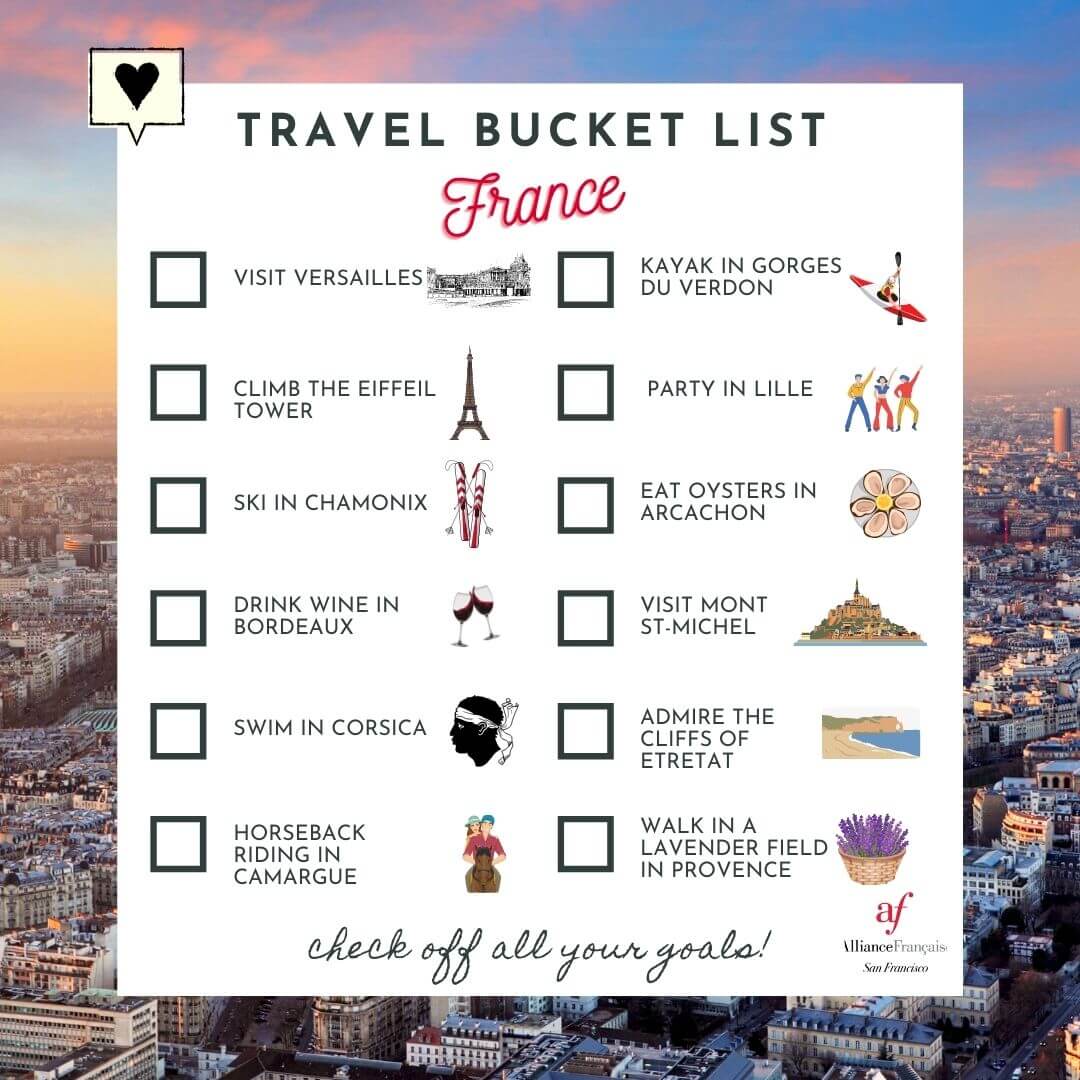 Bon voyage et à bientôt!