Visit Corsica
5 tips for what to explore
The fourth largest island in the Mediterranean Sea and the smallest metropolitan French region by population: explore beautiful Corsica with us. Corsica is located between the West coast of Italy and the North coast of Sardinia, and was actually sold to France in 1768. Its capital, Ajaccio, is a birth place of Napoleon Bonaparte. Although the official language is French, Corsican also exists and is frequently spoken and taught in schools. The island is very mountainous with more than 20 summits, the highest reaching 2706 meters above sea level. The coastline is around 1000 kilometers long with one-third of it being beaches - Corsica has more than 200 of them! Not let's see some concrete suggestions for what to do.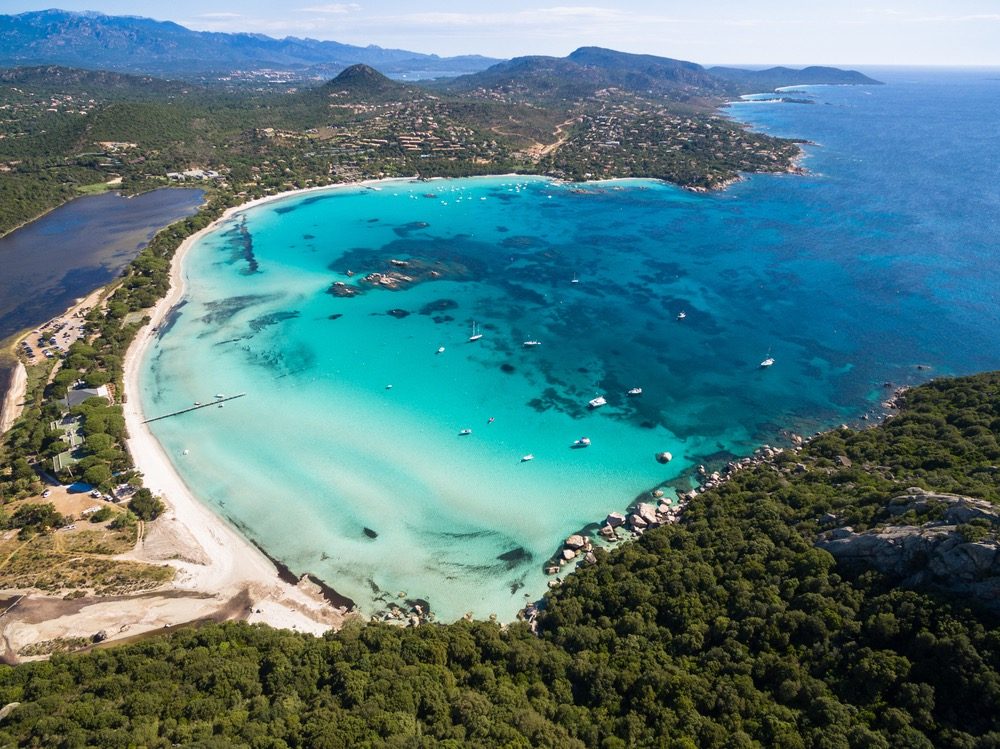 1. Visit one of Corsica's many beautiful beaches: Corsica is surrounded by crystal clear, turquoise blue waters and never-ending beaches. You can choose from small intimate bays, through vast sandy beaches, to pebble ones with beautiful sunsets. The most popular ones are Calvi, Loto or Palombaggia. With the waters around the island being so clear, you can also try diving or snorkeling and explore diverse and rich flora and fauna.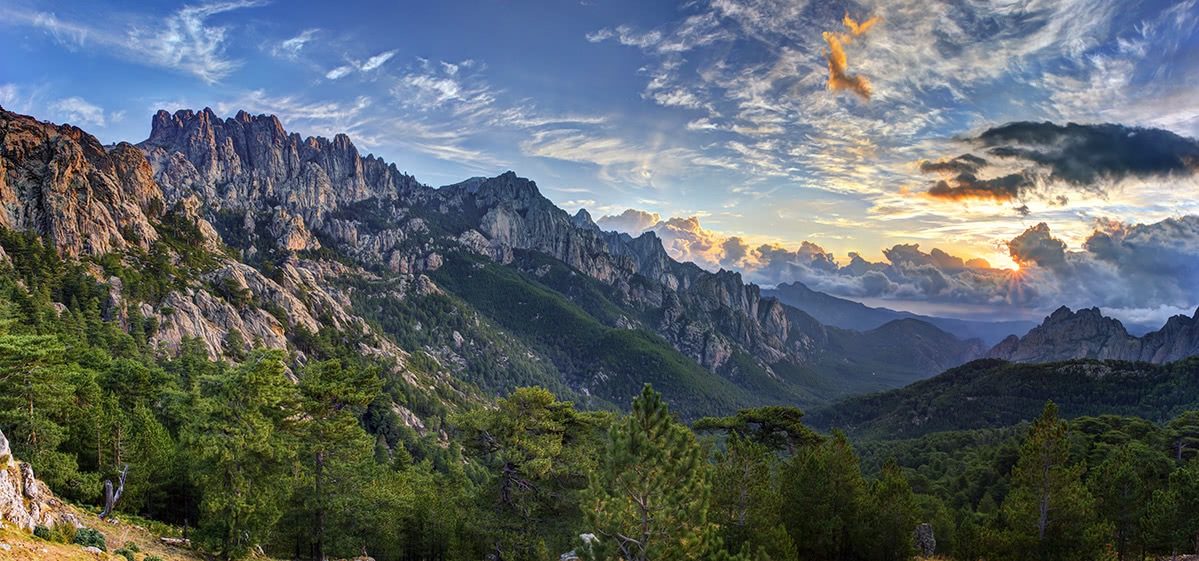 2. Go hiking: In Corsica, a single chain of mountains makes up two-thirds of the island, which means the possibilities for any type of hike are enormous! You will find numerous walking trails suitable for all levels of abilities, both along the stunning coastlines, as well as into the island's spectacular interior. If you are a fan of cycling, this is also a great way to explore the island.

3. Eat traditional Corsican cuisine: Traditional Corsican cuisine is varied and unique - locally produced veal, honey and cheeses; meat made from free roaming wild boar or flavors born from the fragrant herb of the maquis. One of the most traditional dishes is fromage de tête - a coarse pâté made from pig's head. You can also try local Brocciu cheese or Fiaddone cheese cake.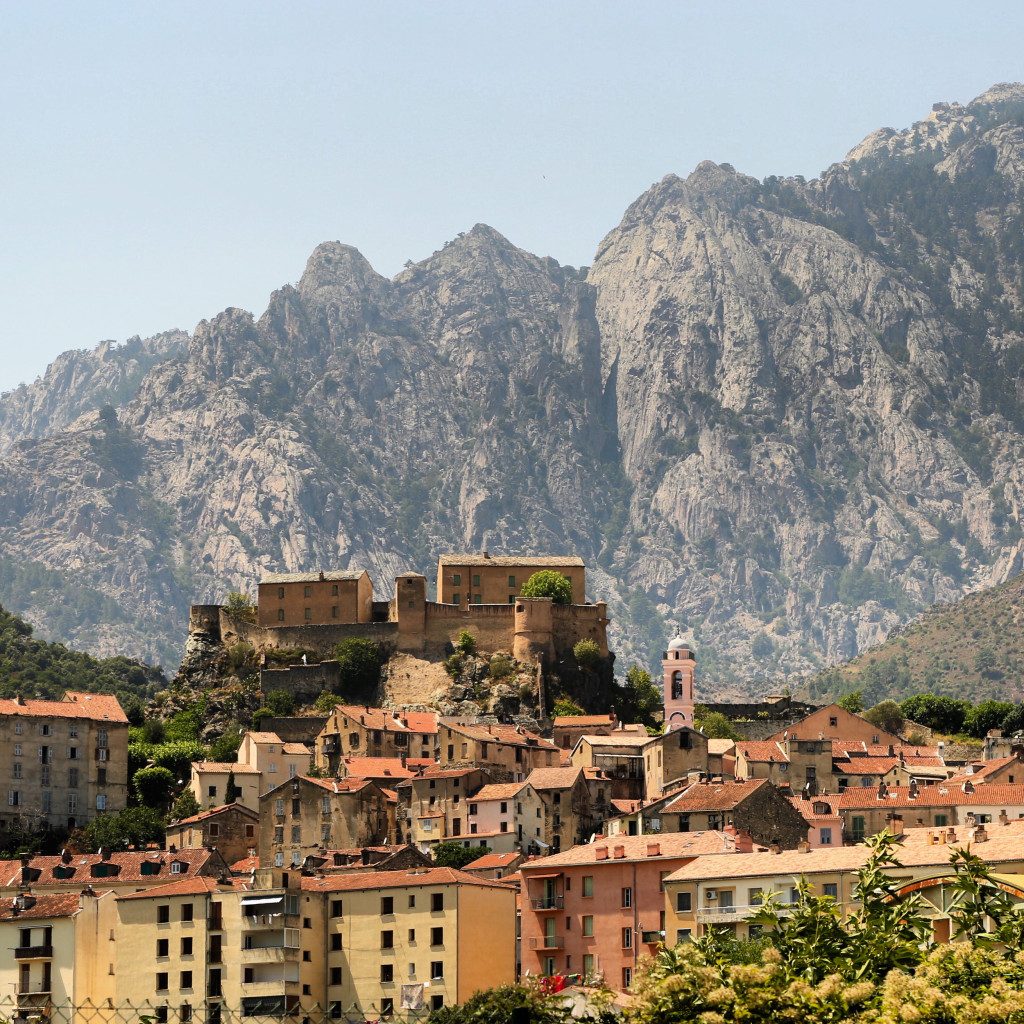 4. Explore hilltop villages: Get lost in the narrow, cobbled streets and discover what awaits around the next corner, be stunned by a view of the transparent blue sea, a cute little restaurant, an old church or another pretty cobbled alleyway. Small little hilltop villages are frequent around Corsica. Some of the best known are Pigna or Sant' Antonino - the oldest inhabited village on the island.

5. Visit a wine cellar: Corsica combines all the factors needed to produce an excellent wine - mild winters, long hot summers, lots of sunshine, less rain, variety of soil types and cooling sea breeze. There are many great wineries located on the island that are open to visitors and offer tastings. Most famous ones are Clos Landry, Domaine de Torraccia and Clos Columbu.

- Dominika