Traditional French Christmas Menu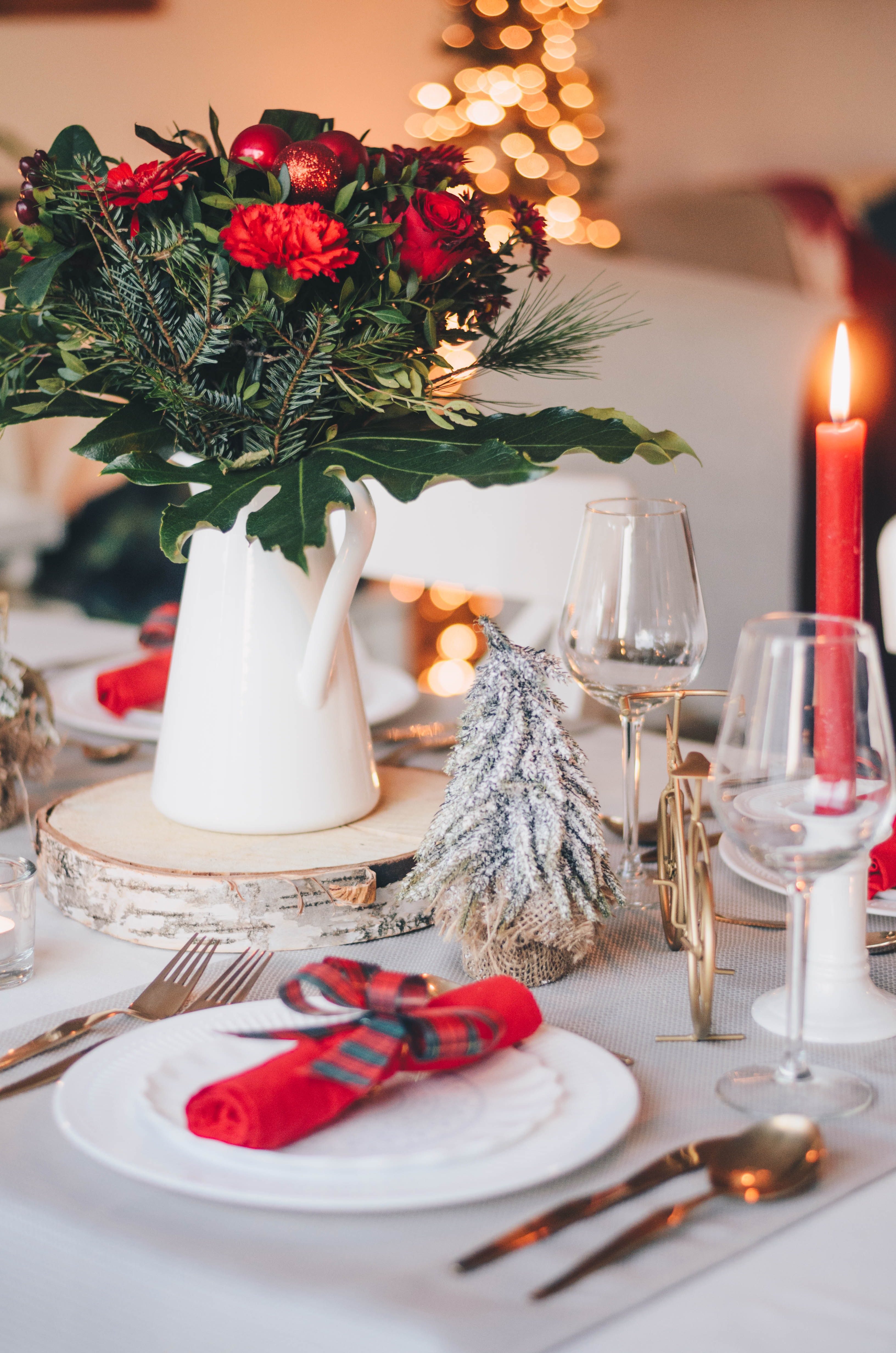 In France, the main festive Christmas meal is enjoyed on the Christmas Eve - December 24th. The tradition has its name - it's called Le Réveillon - and basically it's a long dinner followed by staying up all night for the arrival of Père Noël: Father Christmas - French Santa Claus. Little children also put up their shoes for Père Noël, so that he can fill them up with presents. In this article, we will present some of the most popular French culinary traditions for Christmas.



Without doubt, most served starter in French Christmasy kitchens is foie gras. It's accompanied by a nice piece of a fresh baguette or a fig. Another typical starter for the Christmas dinner might be any kind of seafood, such as smoked salmon or even oysters, mainly used along the coastline. Main dish is probably more familiar for the Americans: a roasted turkey. Traditionally, Christmas turkey is stuffed with chestnuts and served with roasted potatoes or cooked apples around it. You won't find any cranberry sauce though, French use mostly bread sauce. Alternatively, goose is also a choice for the Christmas table, and in some regions of France even a lobster or a rabbit. Normally a dessert would follow after a main course, but since we're talking about a French dinner, it is very common to serve a large cheese platter first and Christmas is no exception.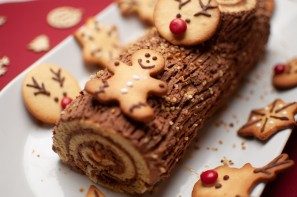 Finally, French Christmas dinner would not be complete without a traditional Bûche de Noël - Yule log. Essentially it is a chocolate Swiss roll with extra decoration and chocolate on the outside to make it look like an actual log. Bûche de Noël serves as an official conclusion to a Christmas feast. Of course every regions adopted their own versions of Christmas desserts: In Provence, the dinner ends up with the "thirteen desserts" - a variation of fresh and dried fruits, nuts or nougats as a symbol of twelve apostles and the Messiah. In North of France, people enjoy Merveilleux - meringue and chocolate cream sandwich pastries and in Alsace, basic Christmas cookies are highly popular. French or American, we hope we got you inspired and excited for the Christmas food festivities!

Article by Dominika - Thank you very much for your contribution!