Tour de France is over: Tour's evolution throughout its almost 120 years history
The most famous and prestigious cycling race, Le Tour de France has been organized for 119 years! But how did the world's biggest annual sporting event start in the first place? The first race was held in 1903 with original idea to increase sales for the newspaper L'Auto. Since then the Tour only stopped during the World Wars I and II. The race was being continuously prolonged and the participation extended from a primarily French riders to riders from all over the world. While the modern editions of the Tour consists of 21 stages, the original one only had five stages starting in Paris, continuing to Lyon, Marseille, Bordeaux, Nantes and returning back to Paris. Originally, only fifteen participants entered the first edition compared to 176 participants in 2022. Unlike today, cyclists in the first years of the Tour rode individually. Nowadays the competitors compete in teams that support each other throughout individual stages. The prize money has also changed significantly. From the first year's 20,000 Francs (equivalent to approximately 3000 dollars today), to this year's prize money was 2.7 million dollars!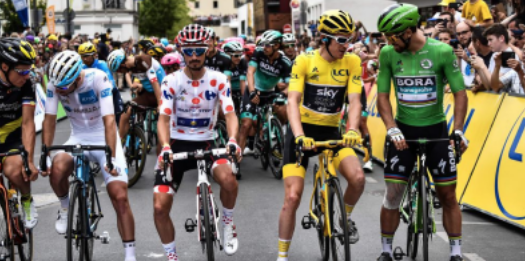 Yellow, green, white, polka dot - confused by the jerseys? There are four jerseys awarded during the Tour each year. The general classification leader, or simply overall race leader wears the most important one, the maillot jaune - yellow jersey; leader of the points classification wears a maillot vert - green jersey, known also as the sprinter's jersey; maillot à pois - polka dot jersey goes to the King of the Mountains - the leader of the mountains classification and the white jersey - maillot blanc, belongs to the leader of the general classification younger than 25 years old.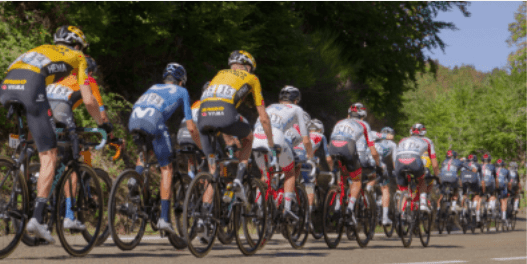 2022
The route changes every year, but the celebratory finish on the Champs-Élysées in Paris remains the same every year. Route includes mountainous passages through the Pyrenees and the Alps. 2022 edition started in Denmark, passed Belgium, Switzerland and of course, France. What made this year's Tour interesting was the story of the overall winner, Danish cyclist Jonas Vingegaard, who just five years ago worked in a fish factory and only became a professional full time athlete in 2016. His story is unique and his homeland is rightfully in love him.
-
Dominika