The gorges of

Verdon

: a summer in south of FrancE

Located in south of France, Gorges du verdon offer landscapes worthy of being on a postcard. For nature and sport lovers, this place is perfect for you !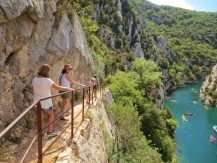 1. For experienced and non-experienced hikers


You can walk along the canyon on the Blanc-Martel trail, which offers a breathtaking view of the gorges. Numerous stores offer to rent pedal boats, kayaks, or motor boats for swimming in the turquoise waters.

2. Do one of the biggest bungee jumps in Europe at the Gorges du Verdon (597 ft).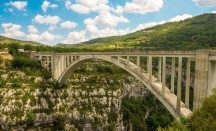 For the most ambitious, it is in the Gorges du Verdon that you can find one of the biggest bungee jumps in Europe! This absolutely incredible activity takes place from the Artuby Bridge, at a height of 597 feets. Only the most courageous will dare to launch themselves into the void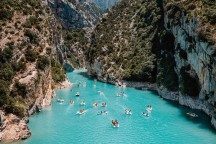 3. Enjoy the beaches around the lake of Sainte-Croix.
Beautiful beaches where to rest are waiting for you in the Verdon. The lake of Sainte-Croix offers a view on a very clear blue water



4. A variety of sports activities

Between mountain and water, sports activities are numerous. The region provides sport lovers with a variety of activities. On the water, kayaking, canoeing, canyoning, rafting, catamaran and sailing. On land, climbing, hiking, cycling, ATV.

5. Visit small stone villages typical of the region.
Some very pretty villages are worth a visit. Moustiers-Sainte-Marie is at the base of the cliffs. Esparron-du-Verdon is located at the edge of the lake of saint-croix, it is a bucolic and tourist village
Enough to keep you busy for a week !