Six Traditions of La Saint-Sylvestre Day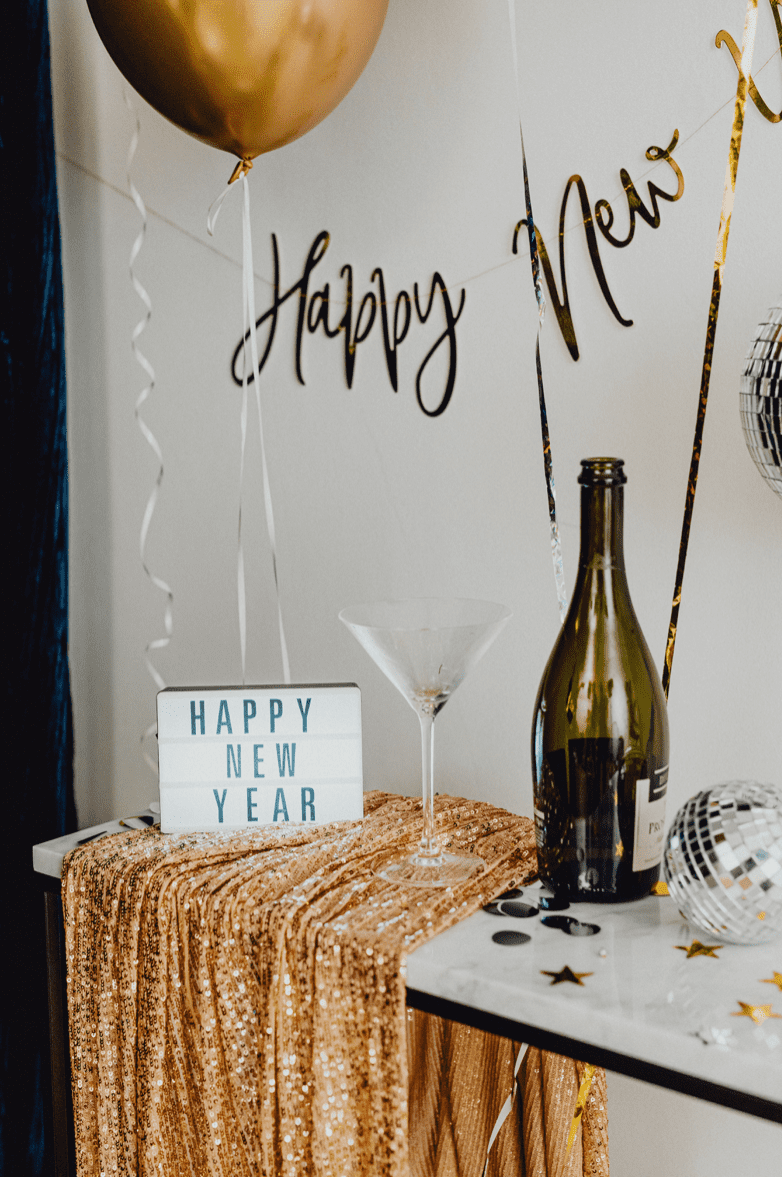 In France, the welcoming of the New Year celebration is called "Le Réveillon de la Saint-Sylvestre" which translates as the awakening of St. Sylvestre, the patron saint of the New Year. Other names that you might hear in France referring to the New Years' Eve can be "Réveillon de Jour de l'An" or "le Réveillon du Nouvel An". By the way, did you know that up until 16th century, the New Year was celebrated on March 1, March 6, or April 1? It was only with King Charles IX who set the New Year date definitively on January 1. Now that you know that, let's explore six of the most popular French New Year's Eve traditions!
Food, drinks, friends, family: It's very common to celebrate the New Year's Eve surrounded by not only friends and family, but also by varieties of meals and drinks. Usually the meals are the same that people are enjoying during Christmas, but you can definitely always find some caviar, oysters, foie gras or goose on a French New Year's Eve table. Obviously, bottles of champagne are being popped open during the whole day.
Costume parties: "Des soirées déguisées" or costume parties are very popular in France at this time of the year. You will definitely not be the only one dressed differently on the New Year's Eve celebration in the streets of Paris or any other French city. Of course music and dance cannot miss during this special night!
Sending New Year's cards: In the past, it has not been very common to send Christmas cards in France. Instead, "Les Cartes de Voeux du Nouvel An" - New Years' greeting cards have been usually sent on the January 1st. But of course, in 2022 you are more likely to receive a virtual, rather than physical, New Year's wish.
Watching presidential address on TV: Every year at 8PM on December 31, the President of the French Republic, currently Emmanuel Macron, delivers a speech addressed to the French People from the Palais de l'Élysée, the equivalent of the White House, where he sums up the last year and also speaks about the one to come. This old tradition is still very popular among French people even nowadays.
Champs-Élysées and Eiffel Tower: If you happen to be in Paris for the New Year's Eve, don't miss the Champs-Élysées Avenue. Hundreds of people gather at the famous avenue already around 9PM. You get a fantastic view of the Eiffel tower, on which you can watch a light show projected at midnight. Another light show is projected on the Arc de Triumphe at Place Charles de Gaulle off the Champs-Élysées.
French kissing, cheek kissing: Although you may kiss your loved one on the midnight anywhere, only in France you can claim you had a French New Year's kiss! But don't kiss for too long though, remember you are in France, that means get ready for a midnight cheek kissing with everybody! But brace yourselves - sometimes two of the cheek "La Bise" are not enough and you might have to add one or two. Now grab a bottle of champagne and start preparing for welcoming the 2022! Bonne Année!