Les châteaux de la Loire
Did you know that the area immediately surrounding the Loire River is home to over 300 châteaux (castles)? These are the famous Châteaux de la Loire, which include: Amboise, Angers, Blois, Chambord, and many others.
Château de Chambord
They range in style from fortified castles dating to the 10th century to opulent residencies from the Renaissance and Enlightenment eras. As the war of the 15th century subsided, the French kings decided to spend more time in what's called the Jardin de la France, or the Loire River Valley. They began reconstructing the châteaux in Renaissance Italian style, bringing over many Italian artists (including Leonardo de Vinci) to help beautify the old châteaux.
Château de Chenonceau
While the court eventually moved back to Paris (and eventually Versailles), the Loire area remained a favorite place for both the nobility and the climbing bourgeoisie to renovate existing châteaux or construct new ones as summer residencies. During the French Revolution, many of the châteaux were damaged and looted. And, as members of the nobility found themselves impoverished, their châteaux were subsequently demolished. Then, during World War I and World War II, the châteaux once again found themselves immersed in historical events: they became army headquarters during both wars. Today, those that are still privately owned serve as private residences, while others open their doors to tourists or serve as Bed and Breakfasts. Some of those publicly owned are now local administrative buildings, while the largest, most opulent, such as the one in Chambord, are major tourist sites.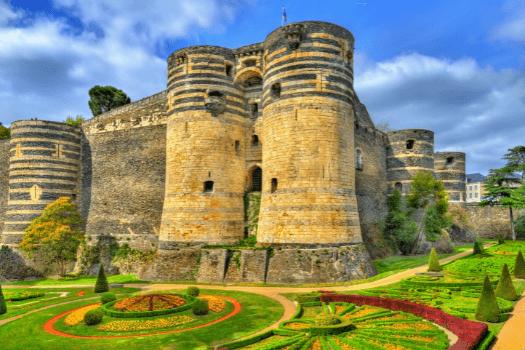 Château d'Angers
Although there is no universally accepted definition of what is or is not a Châteaux de la Loire, the main criterion is that the château must be situated close to the Loire or one of its tributaries (such as the Maine, Cher, Indre, Creuse, or Loir). Châteaux that are further upstream than Gien are generally not included.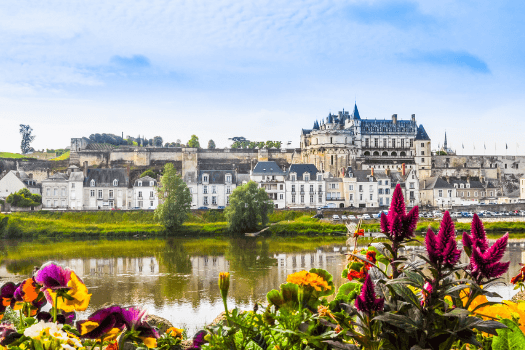 Château d'Amboise
Now that France is opening up, which châteaux are you visiting first?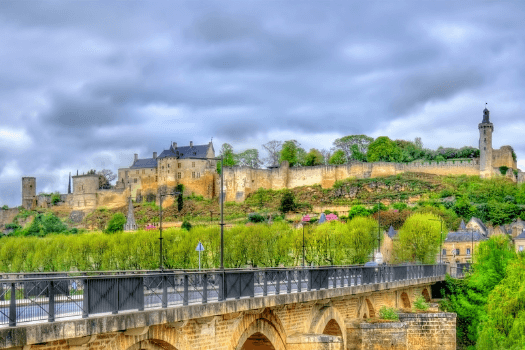 Château de Chinon