La tradition de l'apéro !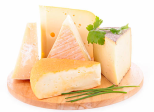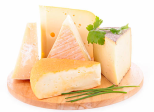 À quoi pensez-vous lorsque vous entendez "le mode de vie à la française" ?
Manger un croissant en terrasse ? Flâner dans les rues une baguette à la main ? Débattre entre amis autour d'une planche de charcuterie ? De nombreux clichés entourent les Français et leur mode de vie… et la tradition de l'apéro n'y échappe pas.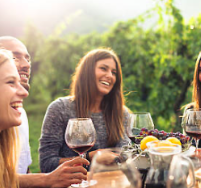 ---
Les beaux jours de retour, tu entendras peut-être un Français proposer "apéro ?" aux alentours de 11h ou 18h. En effet, l'apéro est par définition un moment où l'on se retrouve entre amis, familles, collègues…pour boire un verre avant d'entamer le dîner. Cependant, aujourd'hui, l'apéro n'est pas forcément suivi du dîner, il peut être organisé n'importe où. Il représente principalement un moment de détente et de joie de vivre.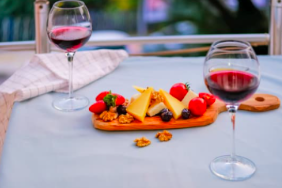 Cette tradition de boire avant de manger remonte au Moyen Age mais pour des raisons médicales. En effet, le mot apéritif vient du verbe latin aperire qui signifie "ouvrir". Le but était donc d'ouvrir l'appétit et favoriser la digestion
avec des vins à base de plantes.
Le fait de trinquer est aussi une tradition du Moyen Age. En effet, inquiétés par le fait d'être empoisonnés, les seigneurs trinquaient deux fois en pensant que les liquides des deux verres allaient se mélanger et ainsi être sûrs que si l'un des deux était empoisonné les deux le seraient.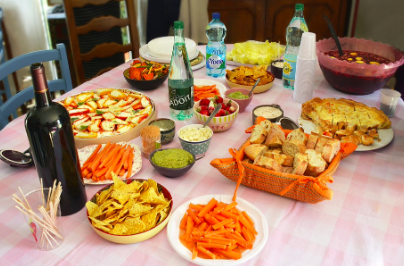 L'apéritif ne se réduit pas uniquement à la boisson. En effet, on voit de plus en plus apparaître des amuse-bouche comme des gâteaux salés, du fromage, de la charcuterie… ou encore des apéros-dinatoires durant lesquels on déguste un repas léger.

Le Syndicat des Apéritifs à Croquer a révélé en mars 2022 que l'apéritif est une habitude ancrée chez 90% des Français avec 32% qui en organisent au moins une fois ou plus par semaine.
Georges Brassens disait : "Le meilleur vin n'est pas nécessairement le plus cher, mais celui qu'on partage."
N'oublie pas de regarder tes invités dans les yeux lorsque tu trinques !
🍷"tchin tchin"
---
Have you ever dreamed of having an aperitif "à la française"? Do you know that it is possible to do it in San Francisco?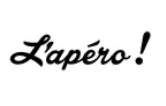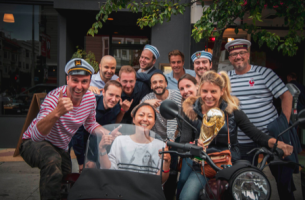 DiscoverL'apéro/ FAGHA "French American Hospitality & Gastronomy Association" is a non-profit organization which promote the Hospitality & Gastronomy industry "à la française".
As they say: "L'Apéro is a French tradition, an evening ritual that combines drinks, food and friends. It is a real pillar of French culture.
More infos on: http://www.lapero.org
---
VOCABULARY:
Flaner : to stroll

Débattre : to discuss/to debate

Entamer : Start on [sth]/begin

Remonte : go back/date back

Digestion : digestion

Trinquer : drink to [sth]

Empoisonné : poisoned

Amuse-bouche : appetizer

Ancrer : to fix
-SARAH, Thanks for your contribution!