Halloween
special

:

Top 10

French horror movies
On the occasion of Halloween week, the Alliance française offers you a selection of French horror films. Warning: sensitive souls should not watch it! Are you still here? Let's go!


1. The Night Eats the World (2018)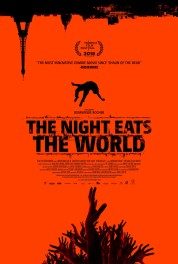 La Nuit a dévoré le monde (English: The Night Eats the World) is a 2018 French zombie film directed by Dominique Rocher. The film stars Anders Danielsen Lie in the middle of a zombie apocalypse that suddenly invades Paris. Nothing very original you will say, yet this film takes against the cliché of zombie film, by pressing on the psychological aspect of the apocalypse on the characters. Moreover, the views of Paris in a zombie invasion version are quite masterful.
Plot: The character of Sam goes to a party in a Parisian apartment, but he falls asleep in one of the rooms of the apartment in which he locks himself to be quiet. The next day, nothing is the same. He wakes up in a ransacked and bloodstained apartment. He quickly understands that the night has eaten up the world, and it is up to him to survive in the face of the threat and the solitude.
2. Possession (1981)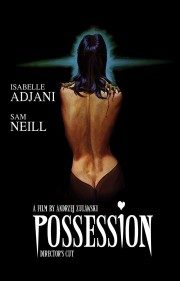 Possession is a 1981 psychological horror drama film directed by Andrzej Żuławski, with Isabelle Adjani in the main role. Isabelle Adjani's performance won her the award for best actress at the 1981 Cannes Film Festival. Initially disapproved of, the film eventually gained cult status and was evaluated more positively in the following years. A classic of French horror cinema!
Plot: Mark is a spy who returns home to West Berlin after a mysterious spy mission to discover that his wife, Anna, wants a divorce. The behavior of both characters deteriorates as their relationship disintegrates. Made with an international cast in a still divided Berlin, the film begins as an unusually violent break-up movie, takes an extremely disturbing turn towards a psychological breakdown.
3. Raw (2016)
Grave (Raw) is a French-Belgian film written and directed by Julia Ducournau, released in 2016. The film is presented in competition in the "Critics' Week" at the 2016 Cannes Film Festival. A 2008 graduate of the Fémis, Julia Decournau caught the attention of the press and won several awards with her first feature film, Grave (2016). She is nowadays presented as one of the important personalities of genre cinema (Horror/suspens movies). Leading actress Garance Marillier was nominated for a Cesar award for Best New Actress for this film. This film opened a new page of horror in France.
Plot: Justine, 16 years old, vegetarian, enters a veterinary school. During her hazing, the new students are splattered with blood and forced to eat a raw rabbit kidney. She is forced to eat meat for the first time. Despite this, Justine starts to have sudden cravings for meat. During an accident with her sister, Justine cannot resist, she tastes another type of meat, the one that is forbidden. The consequences are unexpected...


4. High Voltage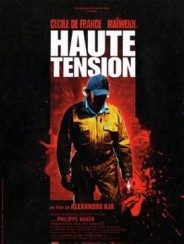 Haute Tension (Hight Voltage) is a 2003 French slasher film directed by Alexandre Aja, and starring Cécile de France, Maïwenn and Philippe Nahon. The duo Aja / Levasseur comes back to us in great shape with the will to deliver THE survival that the modern cinema didn't dare to do anymore, and thus opened the possibilities of the genre cinema in France, for a new beginning of the years 2000.

Plot: In a dark atmosphere, Marie and Alex settle down to revise their exams in a country house of Alex's parents. But when night falls, a bloodthirsty killer will storm the house, executing everyone in his path. The first night is not even over when the family is massacred by a psychopath. Marie has been hiding during the series of murders and decides to go and help her friend, who has been kidnapped.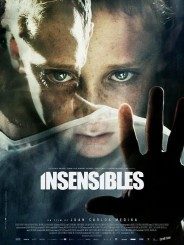 5. Painless

Insensibles (Painless) is a French-Spanish horror film in Catalan written and directed by Juan Carlos Medina, released in October 2012. This fantasy-gore tale, as dark as it is poetic, is very ambitious. The more the film progresses, the more the opaque veil surrounding this mysterious story slowly lifts. A French-Spanish thriller, oppressive and well conducted.
Plot: In Spain, in 2010, a renowned neurosurgeon suffering from a serious illness must find his biological parents in order to receive the transplant that is essential for his survival. The troubled past of his parents resurfaced. This is the story of a group of children during the Spanish Civil War who are insensitive to pain. Afflicted with a pathology that makes them insensitive to pain, they were taken away from their families to be followed in a hospital, and imprisoned for being subjects to the experiments of the dictatorial regime.


6. Harry, A Friend Who Wants to Help You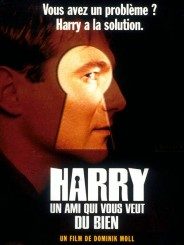 Harry, A Friend Who Wants to Help You(Harry un ami qui vous veut du bein) is a French thriller film directed by Dominik Moll, released in 2000. At the 26th César film awards ceremony, he was nominated in seven categories and won four of them, including best actor for Sergi López and best director for Dominik Moll. The film was also nominated for the Palme d'Or at the 2000 Cannes Film Festival.

Plot: Michel Pape, his wife Claire, and their three daughters are on the road for their vacation. They go to their country house that Michel is restoring. They stop on a highway in order to take a break, they fall then by chance on a childhood friend of Michel, Harry who ends up inviting himself in their vacations. As time goes by, Harry invites himself more and more into Harry's life, and gets rid of everything that he considers harmful in his life, to a critical point. This psychological thriller has received critical acclaim.




7. Cold Skin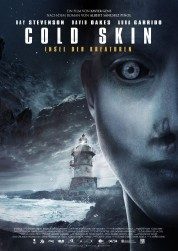 Cold Skin is a French-Spanish science fiction horror film directed by Xavier Gens, released in 2017. The director of Frontier (classic) creates here a scary but also touching fantasy film.
Plot: In the fall of 1914, when the First World War has already begun in Europe, a young climatologist lands on a deserted island in the Southern Ocean to work for a year. He meets the lighthouse keeper, a strange character with a tortured personality. He soon discovers that they are not alone. At nightfall, strange and fearsome creatures emerge from the sea. creatures are not only watches, they think.







8. Titane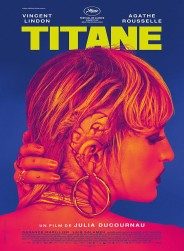 Titanium is a French-Belgian film, written and directed by Julia Ducournau, released in 2021. Presented in competition at the Cannes Film Festival 2021, it won the Golden Palm. Julia Ducournau is acclaimed and consecrates here her talent.

Plot: Alexia was seriously injured in a car accident as a child and was saved by having a titanium implant placed in her skull. At the age of 30, she became a dancer in underground tuning events and still lives with her parents. But she suffers from a serious post-traumatic syndrome and is taken by murderous impulses2. Bloody crimes follow one another and the police are looking for a serial murderer. Wanted by the police, Alexia finds refuge at Vincent's house, pretending to be his son who disappeared 10 years ago. A strange relationship develops between the two.
9. Martyrs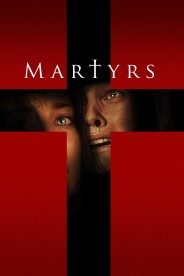 Martyrs is a French-Canadian horror film directed by Pascal Laugier, released in France in 2008. Time Out and the specialized site Bloody Disgusting both rank it in their list of the 100 best horror films of all time.

Plot: The story takes place in France in the early 1970s. Kidnapped a few months earlier, sequestered and tortured in a mysterious place, young Lucie is found wandering on a country road, unable to tell what she has endured. Fifteen years pass before the little girl, now a woman, finds one of her torturers, whom she coldly executes with a shotgun, along with her entire family. But a creature follows Lucie everywhere. This creature is the embodiment of the guilt Lucie feels for not having helped another young girl, who was tortured like her in the place of her confinement, to escape during her first escape. Anna, Lucie's friend, tries to understand. She is then engulfed in terrible secrets.


10. Black butterflies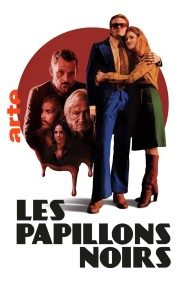 We finish with our favorite of the moment which is a mini-series released in October 2022. Les Papillons noirs was created by Olivier Abbou and Bruno Merle. A thriller with a dark and violent scenario that captivates the spectator until the end. The 70's photography is sublime. A must see!
Plot: Mody, a writer in need of inspiration, agrees to write the memoirs of Albert, an old man who tells him about his youth, his greatest love story: Solange, the story of a life... Orphaned in the war, he had formed a friendship that turned into love with Solange, a child of shame whose mother was shorn. As a teenager, Solange kills a man. Albert protects her. Albert's story turns out to be the confessions of a couple of serial killers in 1970s France. Between fascination and repulsion, Adrien must face the facts: this "novel" has everything to be good.

The end is incredible but we won't tell you about it.
---
We hope this top 10 will keep you up at night until Halloween!
Jade