Fête de la Musique 2021
- with Alliances Françaises of California and Mexico -
LIVE EVENT ON FACEBOOK on 06/19


Five Alliances Françaises of Southern California and Mexico came together to organize the Fête de la Musique Californienne this year: Los Angeles, Mexicali, Pasadena, Tijuana, and San Diego!

This event will be live on Facebook on Saturday, June 19 at 5pm (Pacifict time). To learn more about this event, click here.
Listen on Facebook Listen on Facebook
---
world music day 2021 Playlist
- made by the students from the Alliance française de san francisco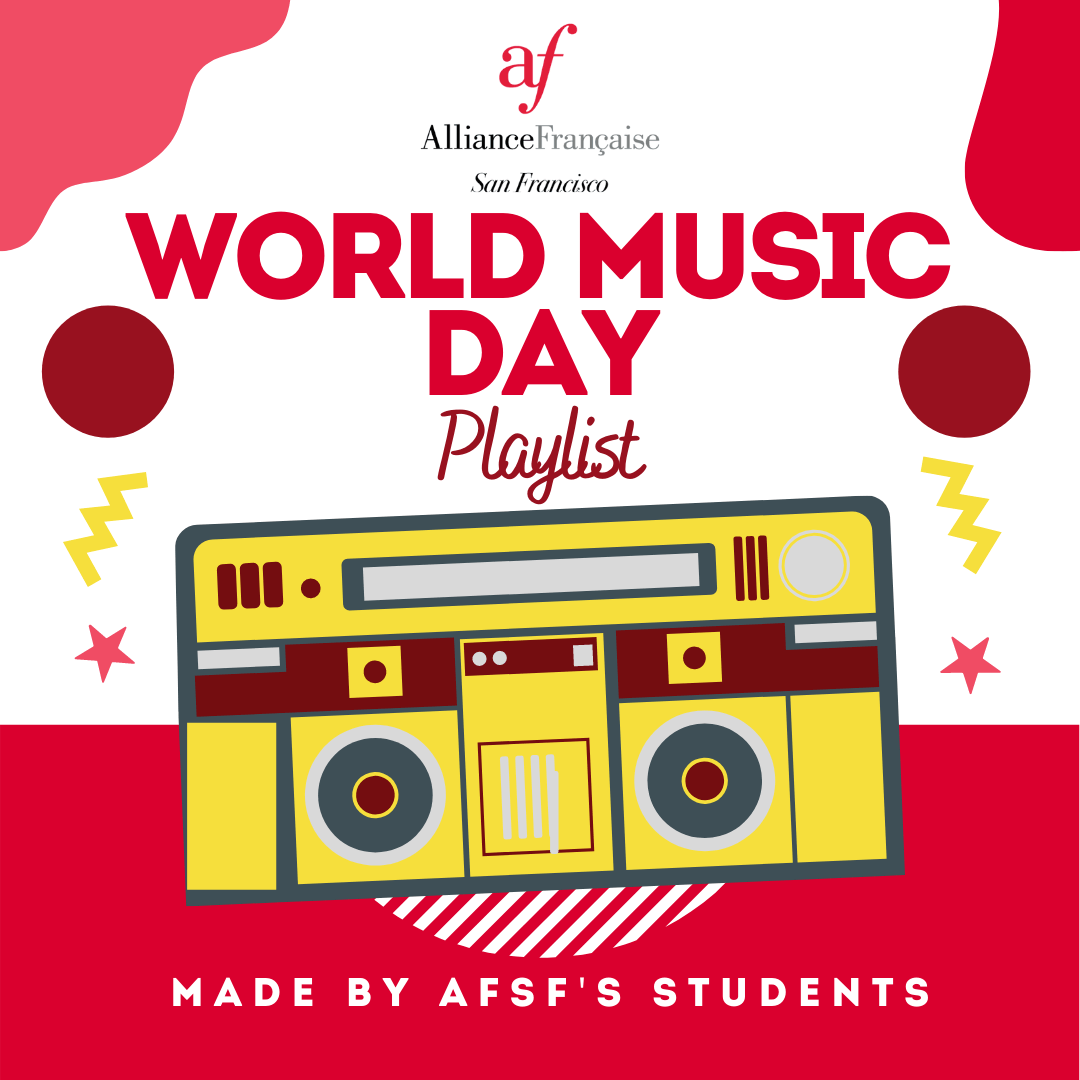 Discover the AFSF World Music Day 2021 playlist with recommendations from the AFSF students! Listen to more than 2 hours of Francophone songs.
To name a few artists: George Brassens, Coeur de Pirate, Stromae, Angèle, Charles Aznavour, Christine and the Queens, Francis Cabrel, Zaz, etc.
Happy Fête de la Musique!
French tip: find the lyrics online and sing along, learn new vocabulary and practice your pronunciation!
Listen on Spotify Listen on Spotify