Les Chemins de Compostelle
Why walk on one of the "Chemins de Compostelle"?
Going on one of the "Chemins de Compostelle" is an opportunity to get your body used to walking again, to visit places full of history and to have meaningful encounters.
History
The "Chemins de Compostelle" gather the routes taken by pilgrims from all over Europe and the world to reach the holy city of Santiago de Compostela in Galicia, a region in the northwest of Spain.
In France, there are four historical routes: the Tours route via Poitiers and Bordeaux, the Vezelay route via Limoges, the Puy-en-Velay route via Conques and Cahors and the Arles route via Montpellier and Toulouse. In Spain, pilgrims can go inland on the "Camino Francés", or follow the coast on the "Camino del Norte". 1530 km separate Le Puy-en-Velay from Compostela. It takes an average of two and a half months to cover them.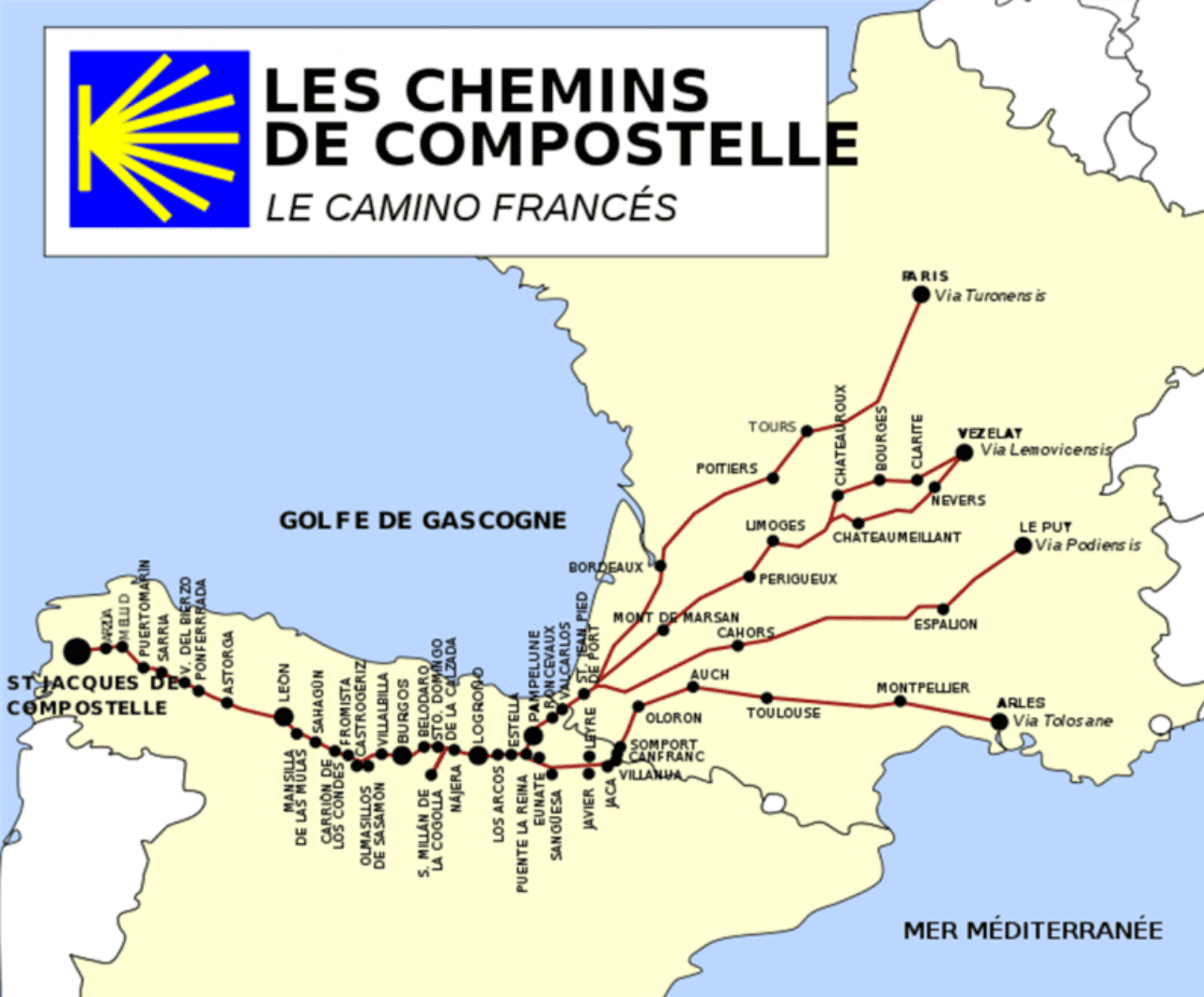 Heritage
A definite argument in favor of the paths is the beauty of the landscapes, still quite preserved, and the richness of the cultural heritage. The Camino Francés in Spain was declared a UNESCO World Heritage Site in 1993. This is also the case in France for 71 buildings or architectural ensembles and for 7 sections of the GR 65 (the route du Puy).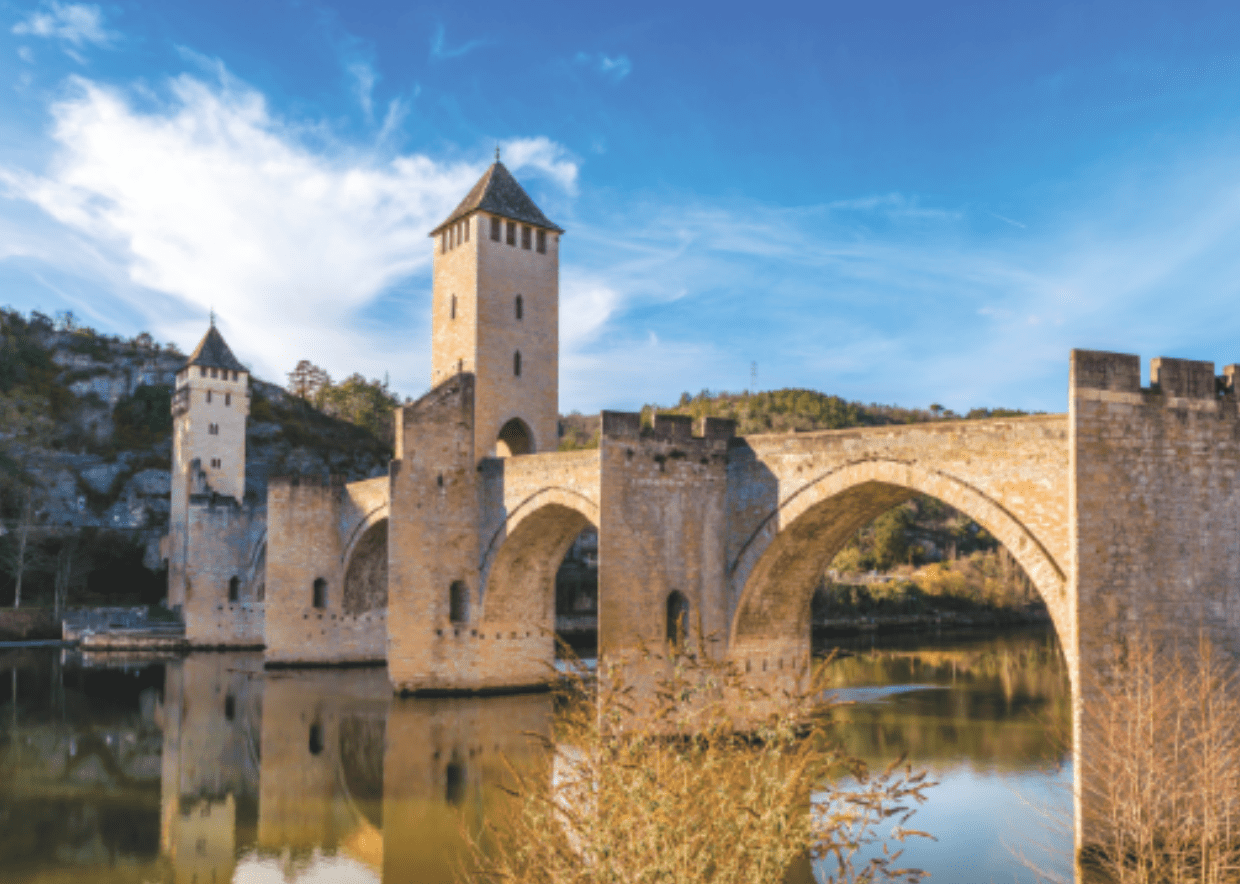 The Valentré Bridge in Cahors
Life on the road
No fear of leaving home alone! The roads are very busy. The way of Puy, the most used, counts on average an accommodation every 8 kms. Pilgrims from all over Europe and elsewhere (Canada, United States, etc.) cross paths.
The path leads to a reconnection with the basic needs of life: drinking, eating, sleeping. The body learns to walk again. The discussions, during the day on the road or in the evening in the gites, are not superficial. Each one makes his way for a reason.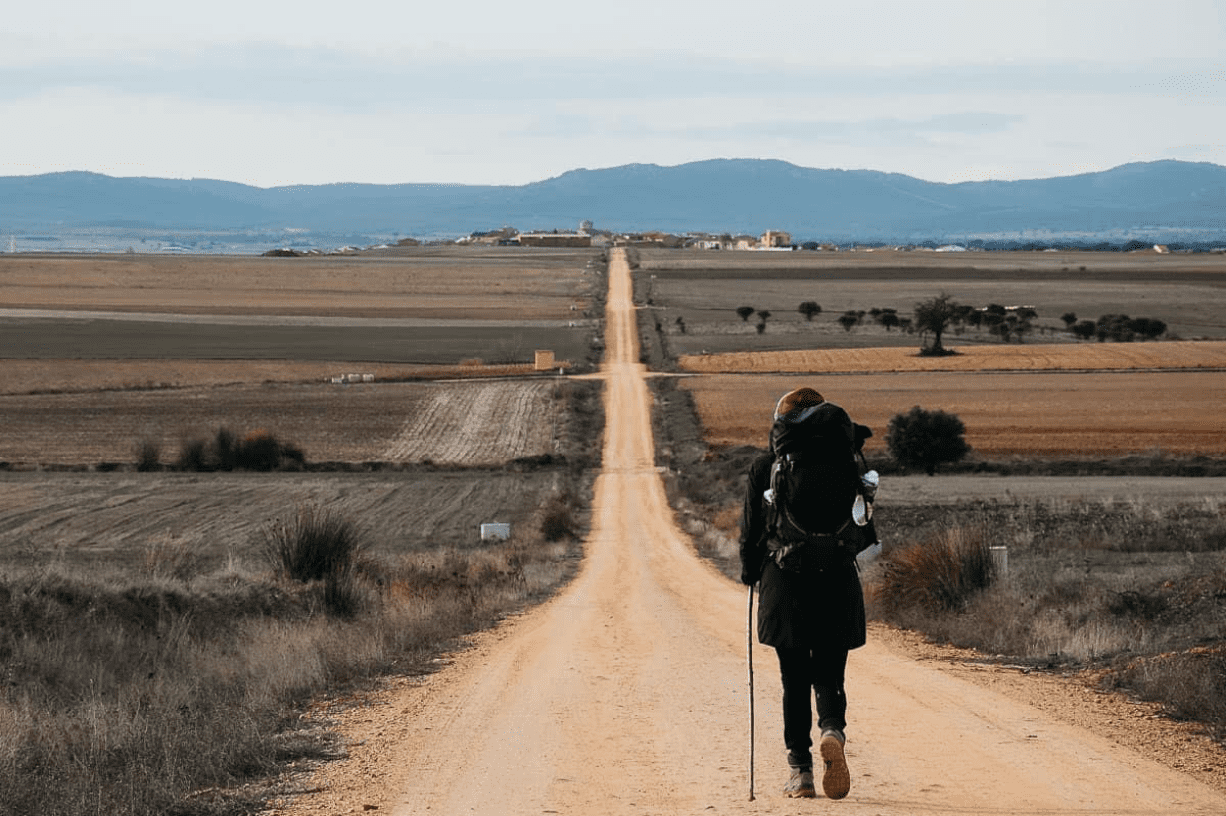 -
Antoine