6 things to do in Marseille in summer
Have you ever been to Marseille? No? It's time you fix that! French second largest city in the heart of Provence will definitely steal your heart. Colorful neighborhoods, lovely restaurants and bars, beautiful views, Mediterranean vibe - there is nothing else you need! Here are our six tips for what to do in this city.
1. Old Port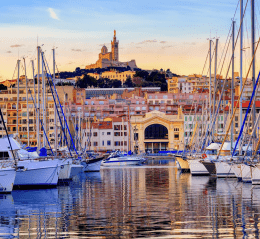 Marseille's Vieux Port is one of the most iconic places in all of the city. With its lively and vibrant atmosphere, boats, cafes and local artists this place will immediately strike you with a Mediterranean mood. Take a walk around the port or even better - take a boat taxi to the other side and just enjoy the view.
2. La Corniche Kennedy
La Corniche is a few miles long promenade along the coast of the Mediterranean sea, going past beaches and alluring neighborhoods, named after the U.S. president J.F. Kennedy. Walk it or you bike it, you will enjoy anyway. From the shore you will also see Château d'If, fortress being used as a setting of Alexandre Dumas's The Count of Monte Cristo! Tip: if you get a chance, find a nice bench along the path and watch a beautiful summer sunset over the sea, you won't regret it.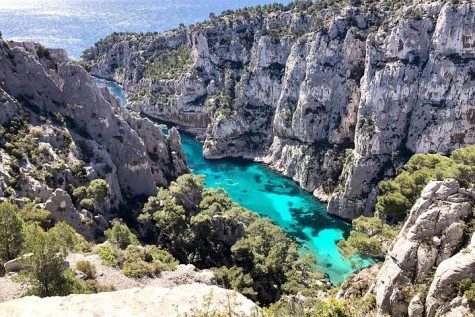 3. Calanques
Fan of Big Sur? Marseille's southern and eastern suburbs are surrounded by an exceptional natural beauty - Calanques National Park. High cliffs descending sharply to the sea give you an opportunity to explore them either hiking from the top or cruising from the sea. One way or another, the scenery will be jaw-dropping. There are also lots of mesmerizing caves, which, if you are brave enough, can be explored from within.
4. Night out in Cours Julien
Cours Julien is one of the liveliest neighborhoods of Marseille. Farmers' market, local artists, vintage stores, book shops, captivating bars and restaurants all create the most enjoyable atmosphere. Also, do not forget to try Marseille's most typical drink and treat yourself with a anise-flavoured glass of Pastis!
5. View from Notre-Dame
Basilique Notre-Dame de la Garde is a monumental church which you have definitely noticed on your walk around the Old Port. Now you get a change to see the view from the other side. Day or night, the scenery is mesmerizing. If you decide to walk there during the day though, watch out, summer days can get pretty hot in Marseille.

6. Beaches
Last but not least, don't forget to cool yourself down on one of Marseille's many beaches. Probably the most famous one is Plage du Prado, with lots of fun water sport activities to do and restaurants and bars to go to.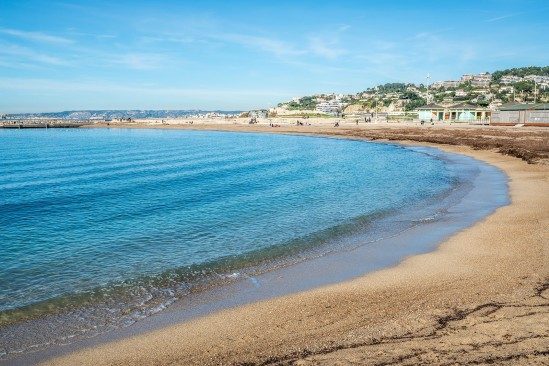 -
Dominika