Recipe: Roasted Camembert cheese with honey
Camembert, one of the cheeses that symbolize the French heritage. With its fluffy rind and creamy, melting center that we sometimes just like to eat with a crusty baguette...

Enjoy this comfort-food recipe, ultra-gourmet and so simple that it is impossible to miss!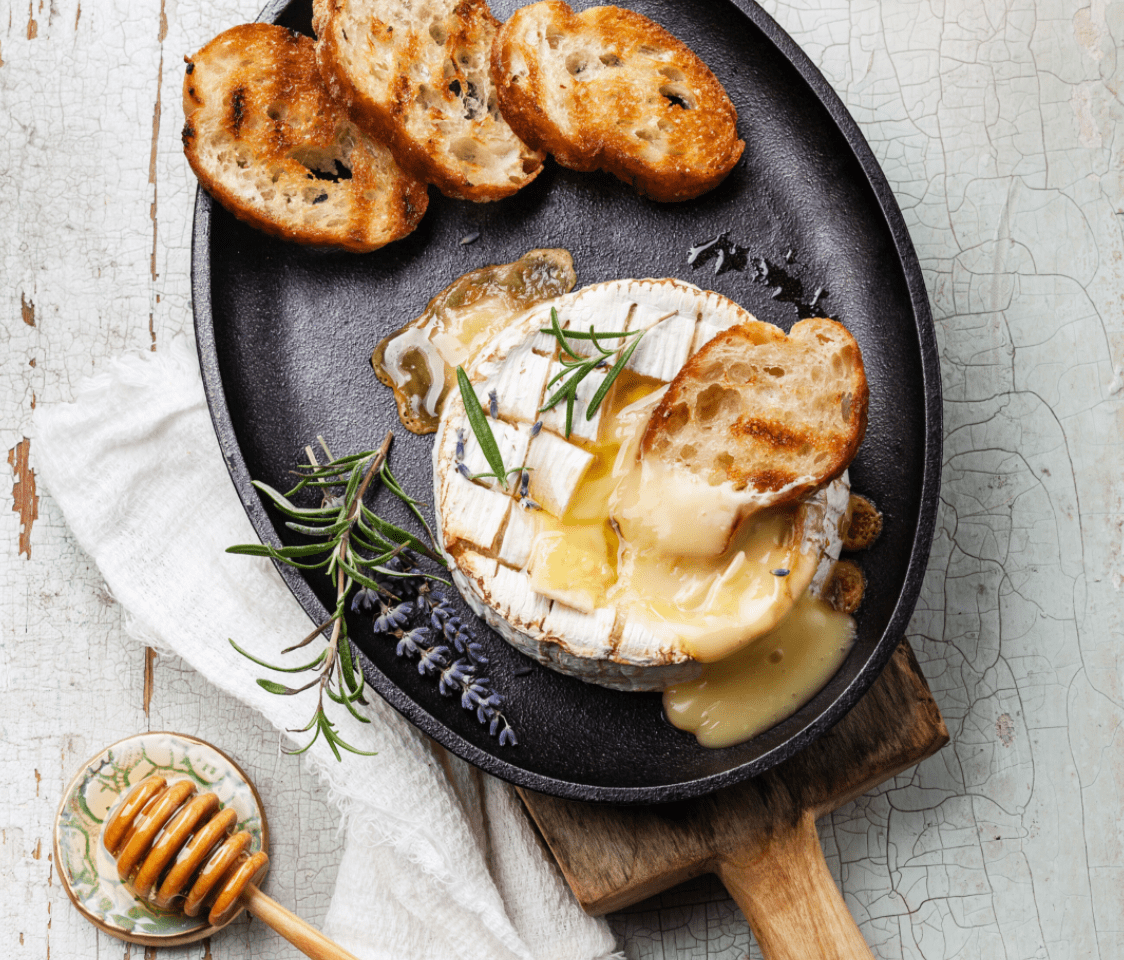 Ingredients:
1 round Camembert cheese
1 tablespoon of honey
5 or 6 sprigs of thyme
1 pinch of salt
1 pinch of pepper


If you need help converting the units: Kitchen Calculator


how to make Roasted Camembert cheese with honey ?
1- Remove the Camembert from its wrapping paper and place it back in its wooden box.
2- With the tip of a knife, make thin and light cuts on its crust. Pour the honey and thyme over the crust.
3- Bake for 15-20 minutes in a preheated oven at 400°F.
4- Remove the roasted thyme sprigs and replace them with a few fresh sprigs for decoration.
Perfect to eat with a French baguette!
Bon appétit!
Did you know that?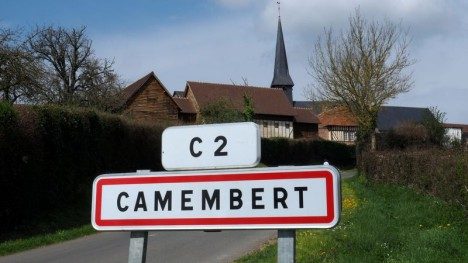 Camembert from Normandy was invented by Marie Harel in 1791. For nearly a century, it was the descendants of Marie Harel who made Camembert a cheese that was increasingly sought after. This cheese takes its name from the village of Camembert, located about thirty kilometers south of Lisieux, in the department of Orne in Normandy.
In 1890, an engineer by the name of Ridel invented the famous wooden box that would allow Camembert to travel. The opening of the railroad between Normandy and Paris at the end of the 19th century opened the doors to success.

The small village of the Orne which gave
its name to the famous cheese. It is here
that Marie Harel had her cheese factory.

Photo: https://maisonperrotte.fr/
Recipe: https://www.papillesetpupilles.fr/
Info: https://france3-regions.francetvinfo.fr/


Enter your content here