Recipe : The Basque Cake
Discover the Basque Cake, the culinary emblem of the Basque Country! This small golden cake filled with Spanish flavors will delight your tastes buds on long spring Sundays !
Ingredients: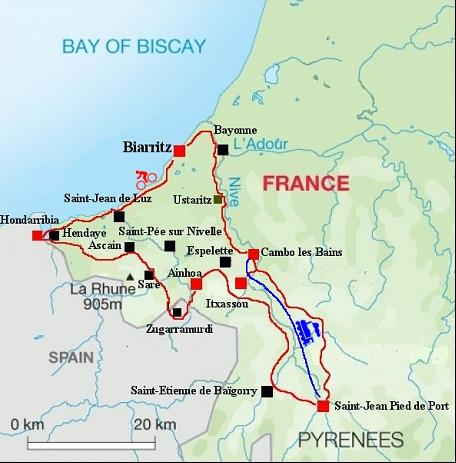 (For 8 people)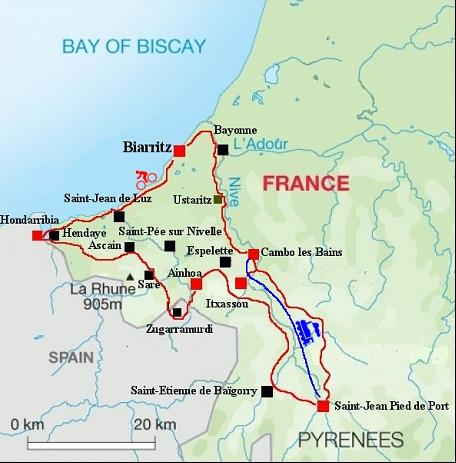 For the cream
50 cl of milk
1 egg
3 egg yolks
100g of powdered sugar (3.52 oz)
40 g of cornstarch (1.42 oz)
1 vanilla pod
2 tsp of rum / 1 tsp of orange blossom
For the dough
300g of flour (10.50 oz)
1 half sachet of yeast
130g of butter (4.58 oz)
2 eggs
1 egg yolk
180g of sugar (6.34 oz)

If you need help converting the units: Kitchen Calculator
How to do the Basque Cake ?
Prepare the dough: Pour the flour into a bowl and mix with the flour and sugar. Beat the eggs separately, then add to the mixture. Add the diced butter, and knead until you have a homogeneous dough. Leave to rest for 1h in the fridge.
Prepare the cream: in the meantime, pour the milk into a saucepan, add the vanilla bean split in 2 lengthwise and scraped. Bring to a boil, then remove the pan from the heat. Cover and let rest for 5 minutes.
In a bowl, whip the whole egg, the 3 egg yolks and the sugar until white and homogeneous, then add the cornstarch.
Incorporate the hot filtered milk while whipping, pour the mixture back into the pan. Add 2 tablespoons of rum or orange blossom, then thicken over low heat. Pour the cream into a bowl, cover and let it cool.
Preheat the oven to 356°F. Roll out the dough on a floured work surface and cut out 2 circles. Garnish a mold with one of the doughs, bringing the edges of of the dough up against the sides of the mold. Pour the cream in the center, then cover with the second circle of gough. Weld the edges together.
Spread the last egg yolk with a little water or milk, then draw a grid with a fork. Bake for about 30 minutes. Let cool before serving.

Tips: You can add almond or hazelnut powder to your dough, add cherries to your cream, or flavor the last egg yolk with a teaspoon of rum.


Bon appétit!
Did you know it ?
The Basque Cake, called etxeko bixkotxa in Basque, basically means "cake of the house". It appeared in the 18th century in Cambo-Les-Bains, and is nowadays the pride of the town. It is celebrated every year on the first weekend of October.


Picture : @Garnier/ Sucré salé
Recipe : https://www.cuisineactuelle.fr/recettes/gateau-basque-189200